Whole30 Vanilla Latte Coffee
Whole30 Vanilla Latte Coffee – a dairy free, refined sugar free Whole30 approved and paleo vanilla latte that is better than Starbucks! No fancy equipment needed, just your blender and 4 ingredients.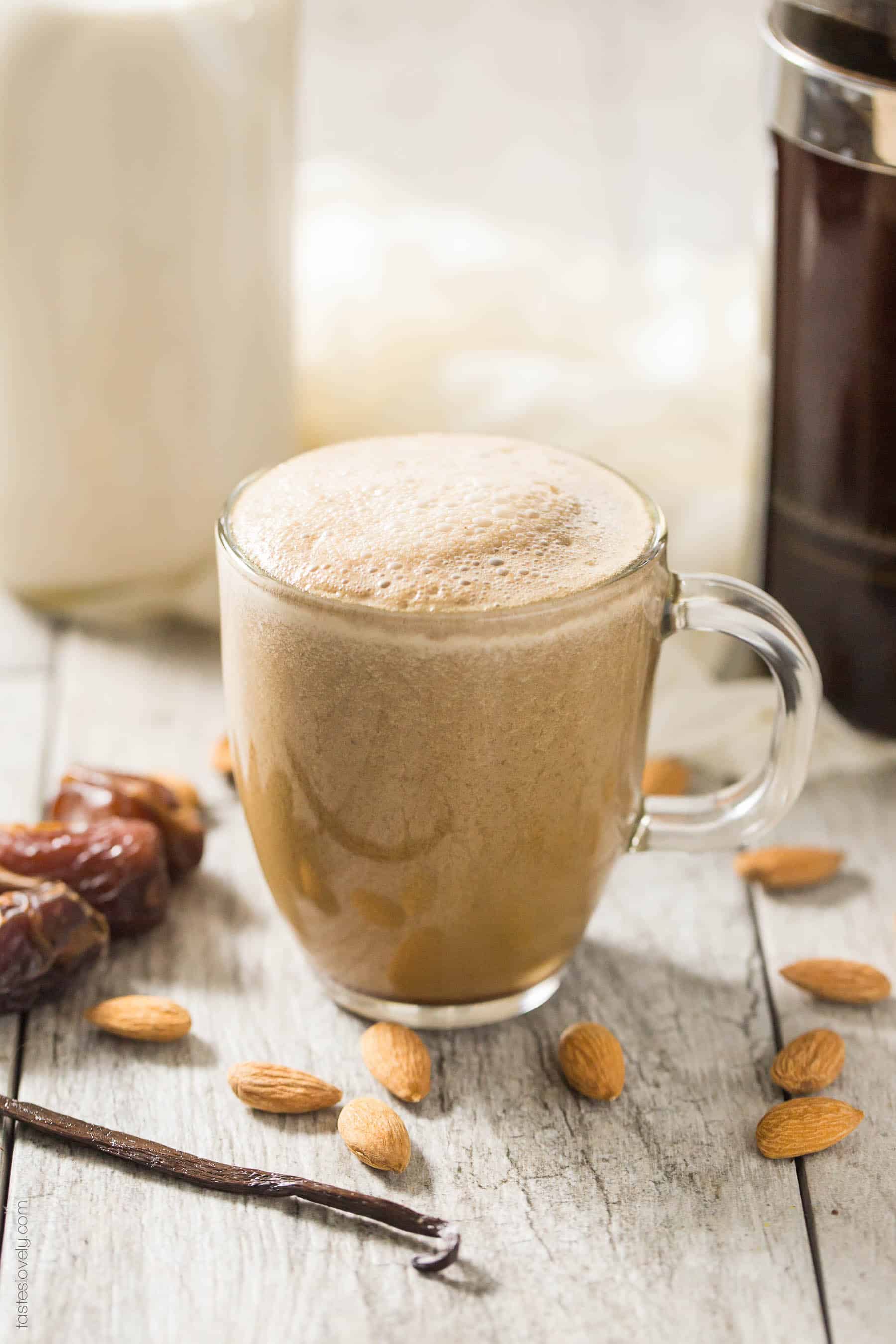 One of the things I miss the most when doing Whole30 is a vanilla latte. That is my drink of choice at Starbucks. In the winter I drink it hot, in the summer I drink it iced. There aren't many things you can drink at Starbucks when doing Whole30. Just black coffee, or tea. Not the most exciting drinks.
But I have created a Whole30 vanilla latte that I actually like WAY better than Starbucks!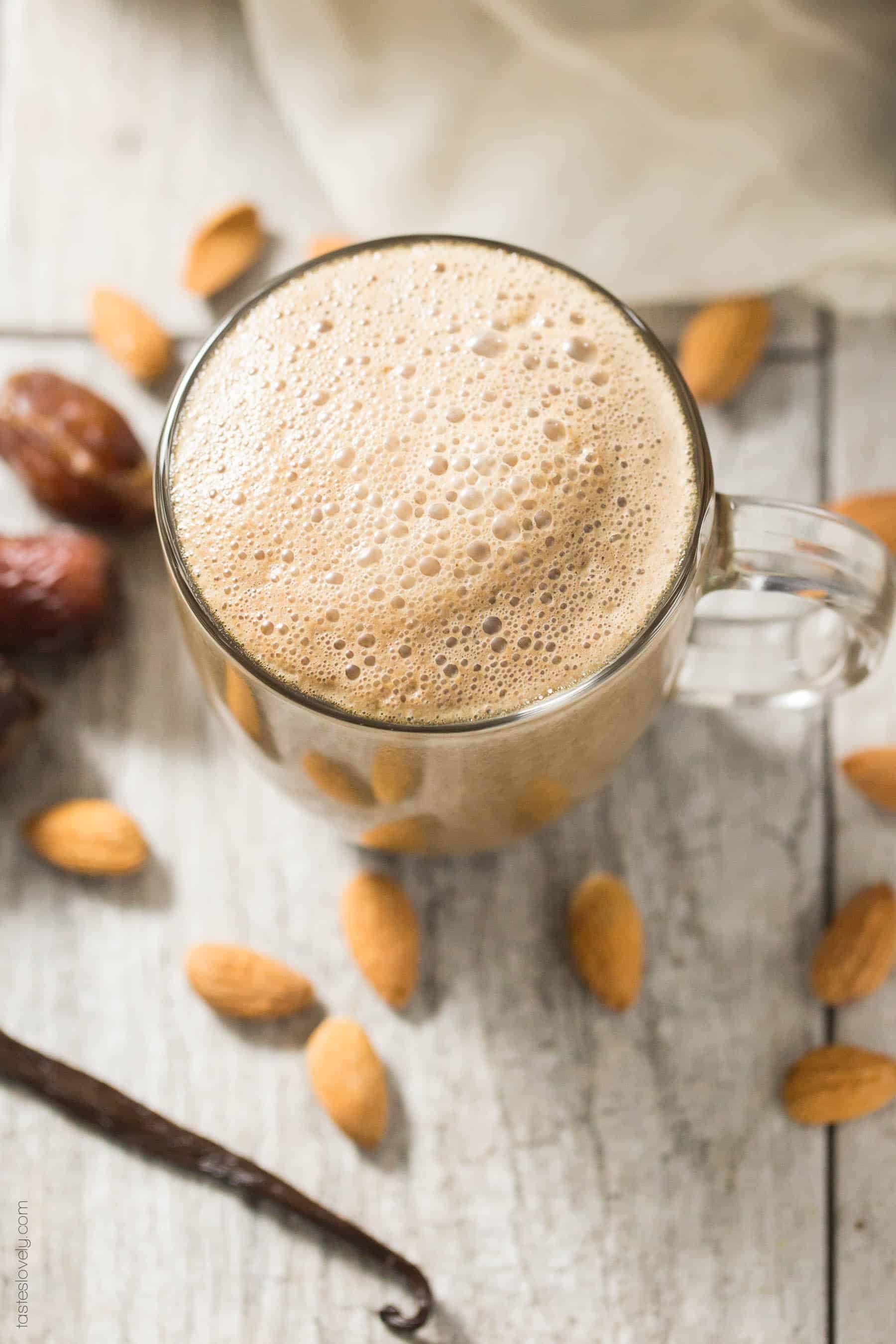 This vanilla latte is just 4 ingredients: strong black coffee, unsweetened almond milk, coconut oil and vanilla bean. If you're not doing a whole30, add in some date paste or maple syrup to sweeten it up!
The blender completely froths the coffee and almond milk and makes it foamy just like the lattes at Starbucks! No fancy milk steamer needed.
Just look at all that foam!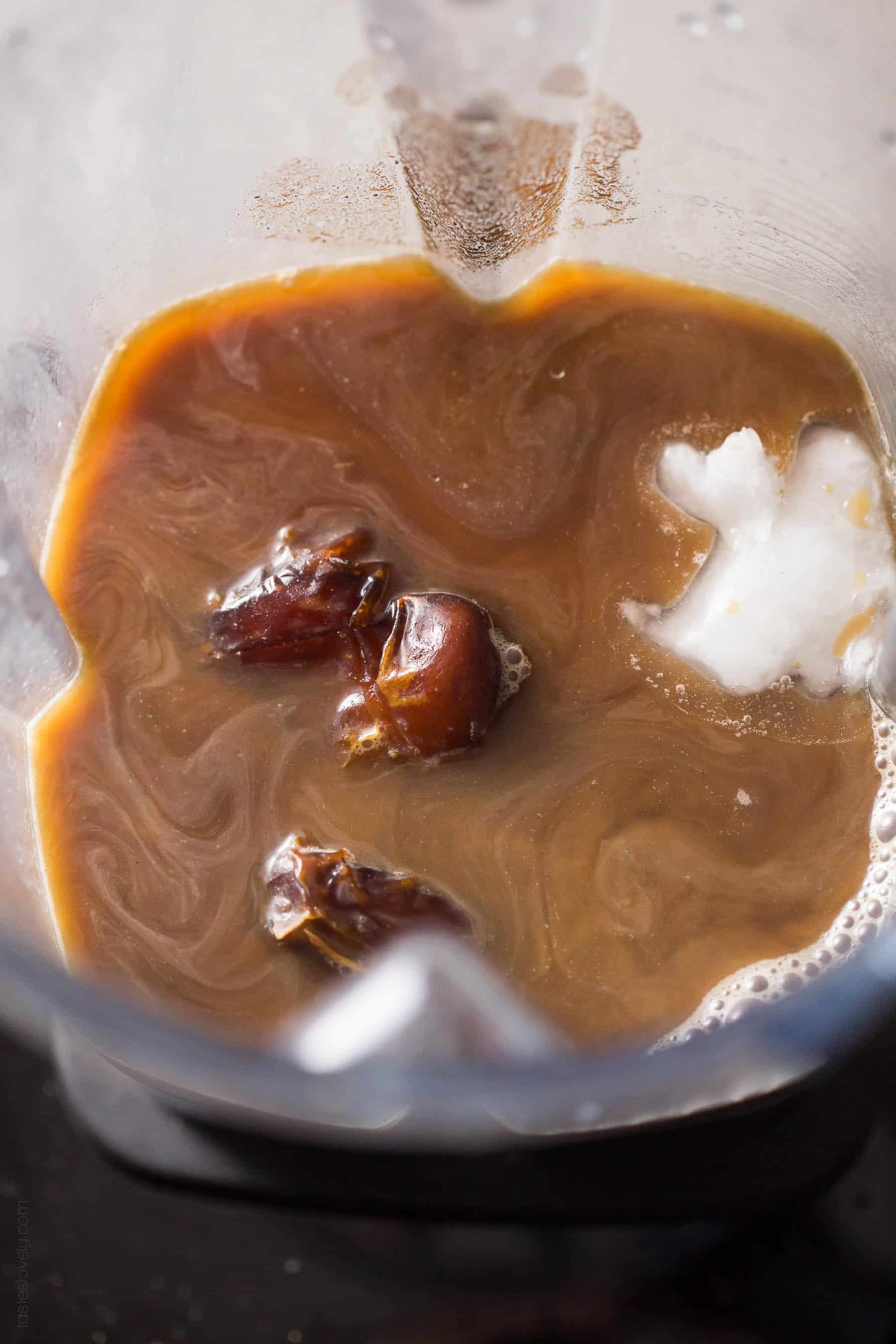 Every morning Shawn makes himself coffee using our french press. It makes enough for 2 people. He drinks his in the morning, and leaves the rest in there for me to make this Whole30 Vanilla Latte in the afternoon. I look forward to it all day! I make it when Josh goes down for his nap around 1:00, and the caffeine gives me the energy to keep going through the rest of the day.
I just heat up 1 cup of the leftover coffee along with 1/2 cup of my homemade almond milk (you can use store bought too, but honestly homemade is SO much better than store bought!). I heat it up in the microwave for 2 minutes. Along with the hot coffee and almond milk I add in 3 pitted dates for sweetness (if doing Whole30, no dates since sweetened drinks are not allowed!), coconut oil for a little bit of healthy fat to curb hunger and it also adds the tiniest touch of sweetness, and a 1/2″ piece of vanilla bean for vanilla flavor.
This drink is great hot, or you can serve it over ice, or you can add in ice cubes after it's done blending and serve it as a frappe!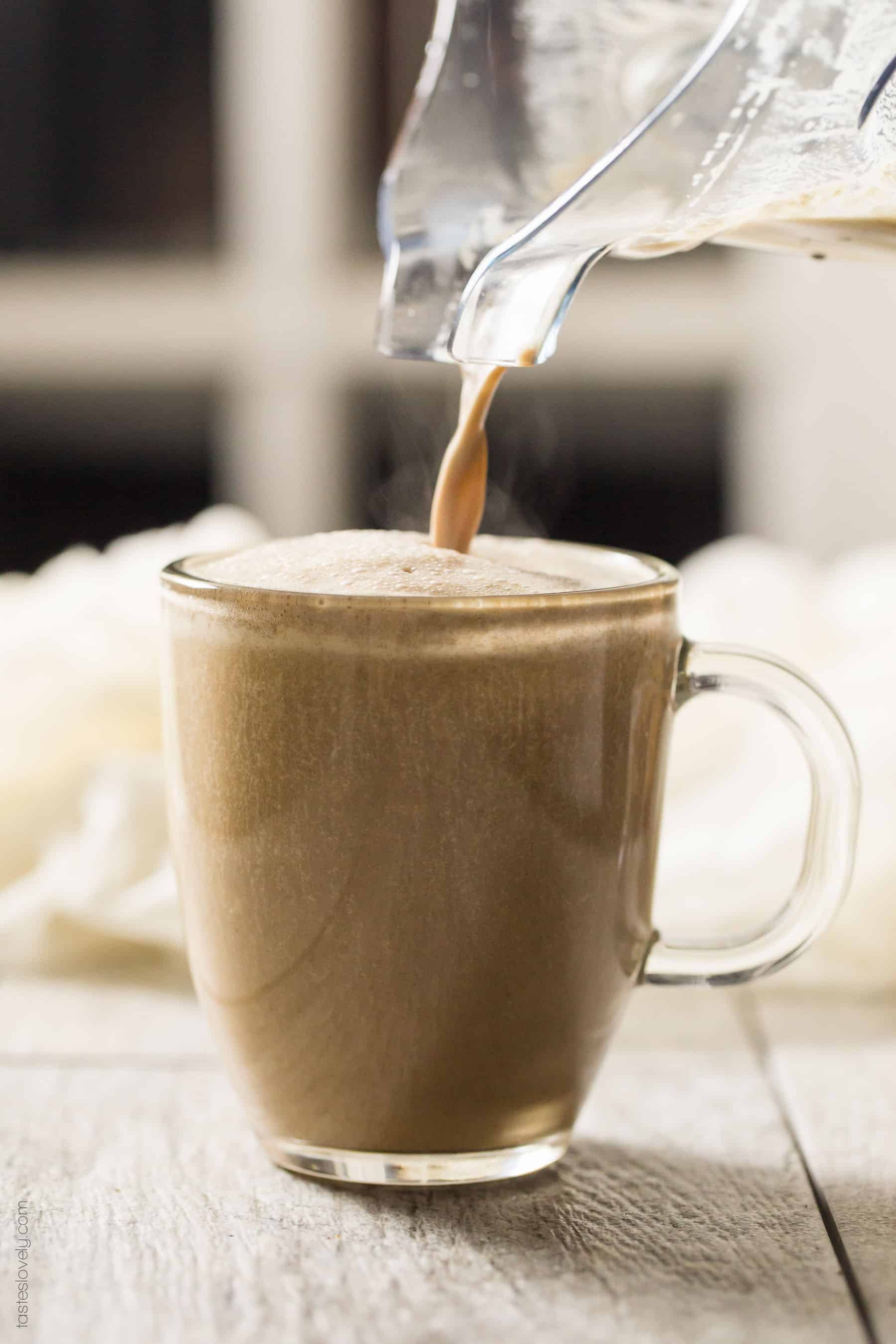 You will not believe how very delicious this is. I haven't gone to Starbucks in over a year because I love my homemade Whole30 Vanilla Latte much more than what they make. Last time I tasted their vanilla latte it tasted WAY too sweet and…chemically.
This Whole30 and Paleo Vanilla Latte is so much healthier than Starbucks too! All natural ingredients. Dairy free, sugar free, vegan. Make it right away and you'll be hooked!
Print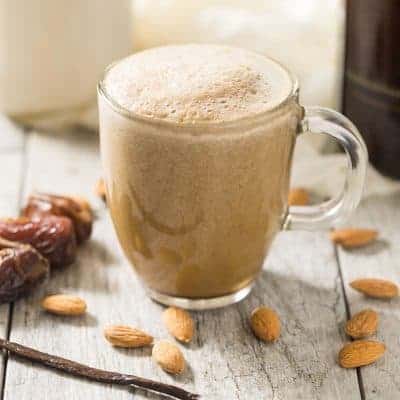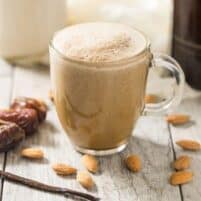 Whole30 Vanilla Latte Coffee
---
Author:

Prep Time:

2 mins

Cook Time:

1 min

Total Time:

3 mins

Yield:

One

1.5 cup

latte

1

x
---
Notes
It's important to have a high powered blender. The high power will create the foam as it blends for 1 minute! I love my Vitamix and can't recommend it enough!
If not doing a whole30, sweeten it with date paste or maple syrup or coconut sugar!

More Beverages You'll Love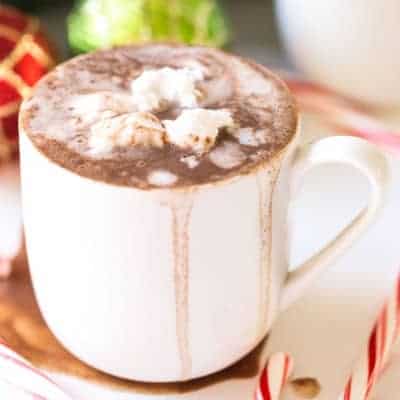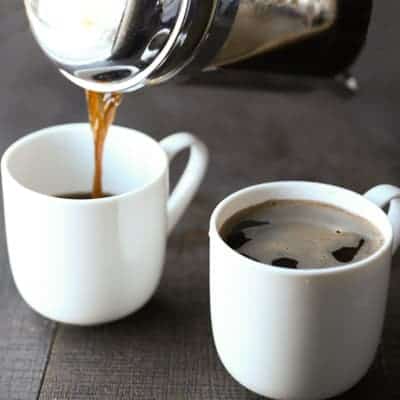 How to Make French Press Coffee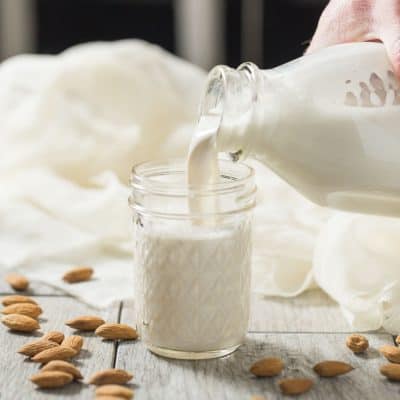 Homemade Almond Milk (Whole30, Paleo)
Never Miss a Recipe!
Get new posts delivered straight to your inbox! For free!