Dairy Free Hot Chocolate
A dairy free hot chocolate recipe made with almond milk and topped with coconut whipped cream. Tastes just as delicious as regular hot cocoa, and is ready in the microwave in less than 5 minutes! Paleo, vegan and gluten free.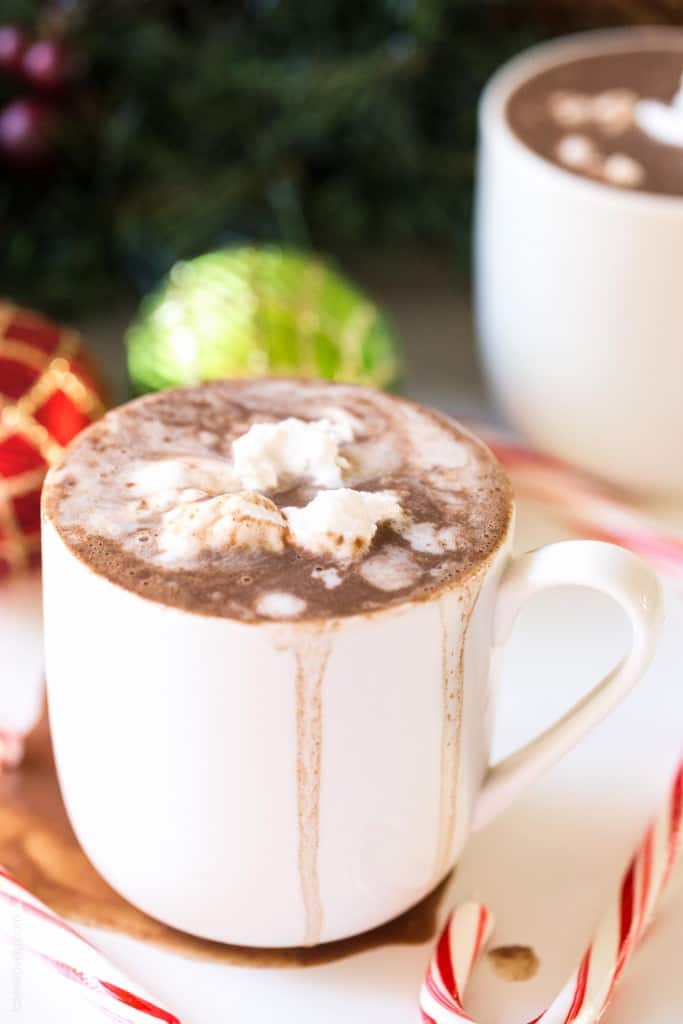 Shawn and I had a *super* fancy date on Saturday night.
Well, as fancy a date as new parents to a 3 week old can have. We cuddled on the couch with our Christmas tree all lit up, a Christmas tree scented candle burning, and watched Love Actually while Josh slept like a little angel on Shawn's chest. It was absolute heaven.
Half way thru the movie, I got a hankering for something sweet and Christmasy. Hot cocoa!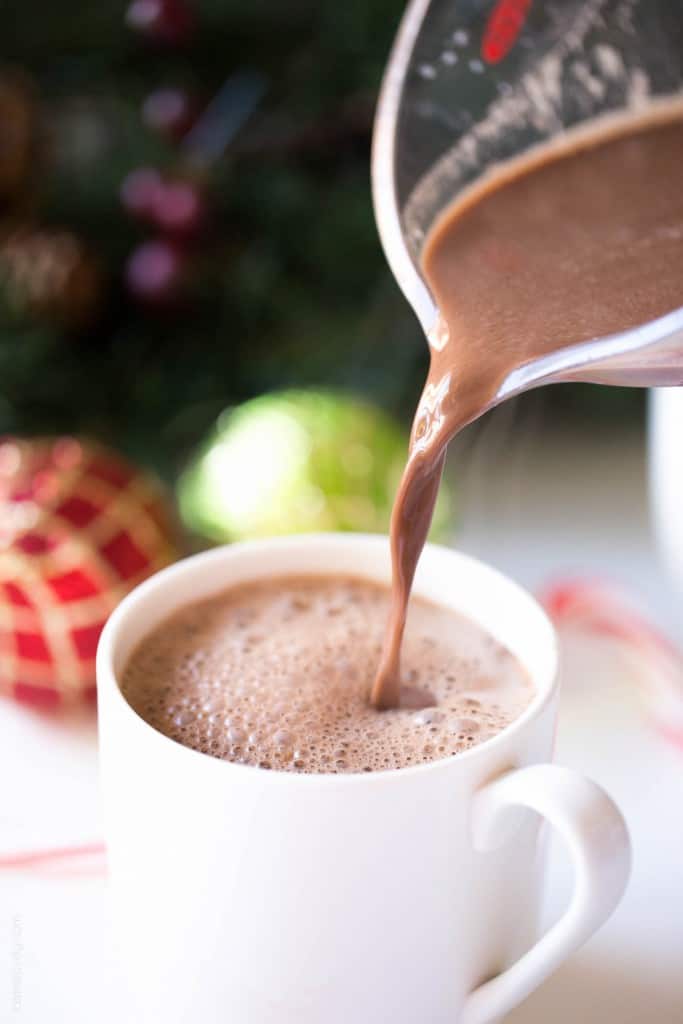 Only problem is, I'm pretty sure Josh has a dairy sensitivity. When we got home from the hospital, I started enjoying a yogurt with my breakfast, cheese on my sandwich at lunch, and a good 3 scoops of ice cream for dessert. Plus, Shawn and I polished off a whole batch of these Gooey Chocolate Chip Toffee Bars in like 5 days. I'm serious.
Within a couple days, Josh started spitting up a ton, having gas, and was waking up fussy. I did some research, and these are all symptoms of a dairy sensitivity. Little babies can have a hard time digesting cows milk until they're about 6 months old. I gave up all dairy right away, and am already noticing a HUGE difference just 1 week later. My happy baby is back!
So no dairy for me for at least 6 months.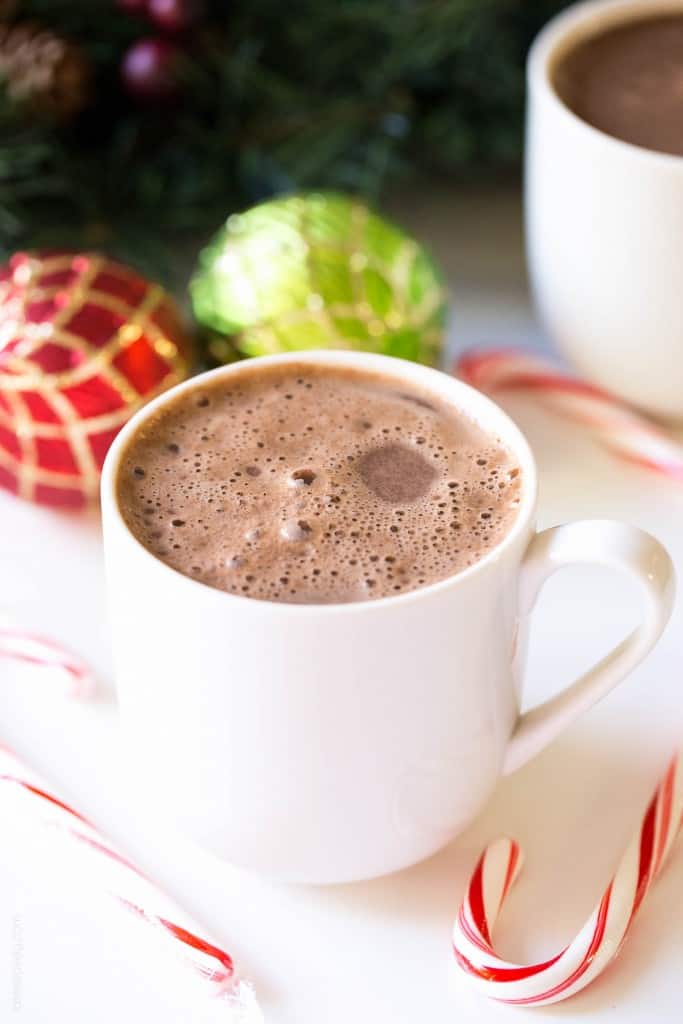 I decided to experiment around in the kitchen to see if I could make a dairy free version of my usual go-to hot chocolate recipe. Rather than using whole milk, I used unsweetened almond milk. Luckily I had dairy free semi sweet chocolate chips on hand (Trader Joe's are the BEST! They melt wonderfully too.) Add in some cocoa powder and sugar, and a splash of vanilla extract (and peppermint extract if you want to make it extra Christmasy). To make it over the top good, I topped it with coconut whipped cream.
It tasted delicious! I couldn't even tell it was a dairy free hot chocolate. Without the coconut whipped cream it tasted exactly like regular hot chocolate. With the coconut whipped cream, it did get more of a coconut flavor. I happen to love coconut, so I love the flavor. But if you're not a fan of coconut, you'll want to skip it.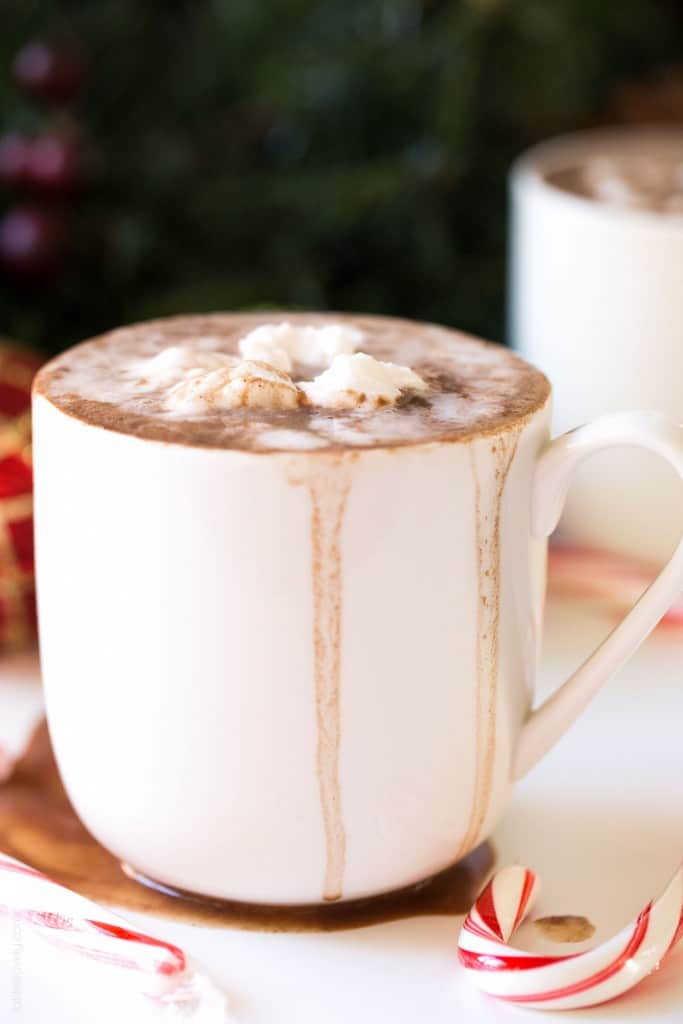 The real test was giving it to Shawn. I didn't tell him it was dairy free to see if he would notice. He gulped it down and couldn't tell! So you know it's good.
Print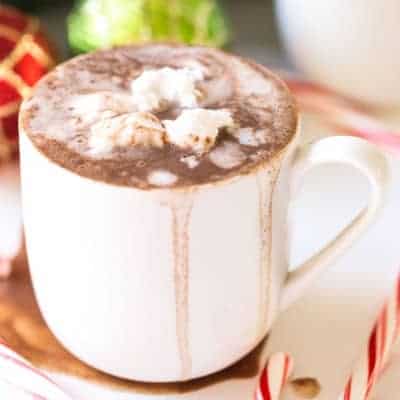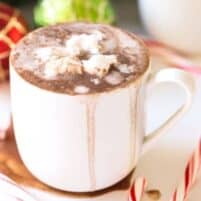 Dairy Free Hot Chocolate
---
Author:

Cook Time:

5 mins

Total Time:

5 mins

Yield:

1

1

x
1 cup

unsweetened almond milk

2 tablespoons

dairy free semi sweet chocolate chips (Trader Joe's has the best!)

1 tablespoon

granulated sugar (or

3 teaspoons

coconut sugar for paleo)

1 tablespoon

unsweetened cocoa powder

1/8 teaspoon

pure vanilla extract

1/8 teaspoon

pure peppermint extract (optional, unless it's Christmas time)
coconut whipped cream (optional, but not really)
---

More Dairy Free Sweet Treats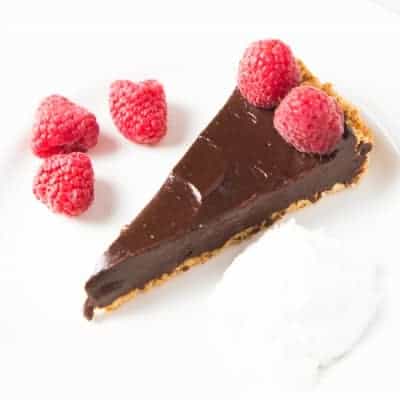 Healthy Chocolate Tart (made with avocados!)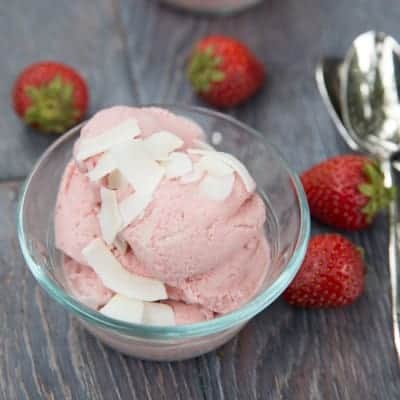 Strawberry Coconut Milk Ice Cream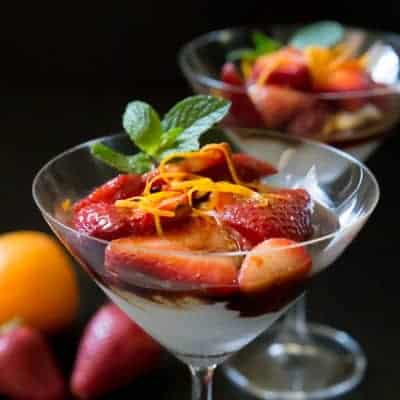 Balsamic Strawberries with Coconut Whipped Cream
Never Miss a Recipe!
Get new posts delivered straight to your inbox! For free!