20 Keto Salmon Recipes
20 Keto Salmon Recipes that are easy, low carb, and nutritious for the whole family! Recipes include cakes, patties, and marinades to make the perfect salmon for any meal. Paleo, Whole30, gluten free, grain free, dairy free, sugar free, clean eating, real food.
I Love Salmon!
Salmon is the most amazing fish. Full of Omega 3 Fatty Acids, B vitamins, potassium, and protein, salmon is the *perfect* fish for the whole family! If you're Keto, Salmon has amazing fat macros. There are also so many other benefits of salmon.
Do a quick Google search and you will NOT believe how healthy this fish is! Salmon is also super versatile- you can bake it, pan-sear it, grill it, make patties/cakes with it. So many options! My favorite part is that it's super tasty at an affordable price point, and my kids LOVE it! What more could you ask for?
Picking the Right Salmon
I always try to find wild-caught salmon vs. farmed salmon. Farmed salmon tend to eat a highly processed diet, where wild-caught salmon eat what is found in their natural habitat.
ButcherBox provides me with the *best* wild-caught salmon so I don't have to look very far for quality! No matter where you shop, make sure to look for wild-caught (ask the meat counter if you can't find it!). And don't forget, you can eat the skin! It has tons of fat and micronutrients, and is so delicious.
Salmon Kitchen Must-Haves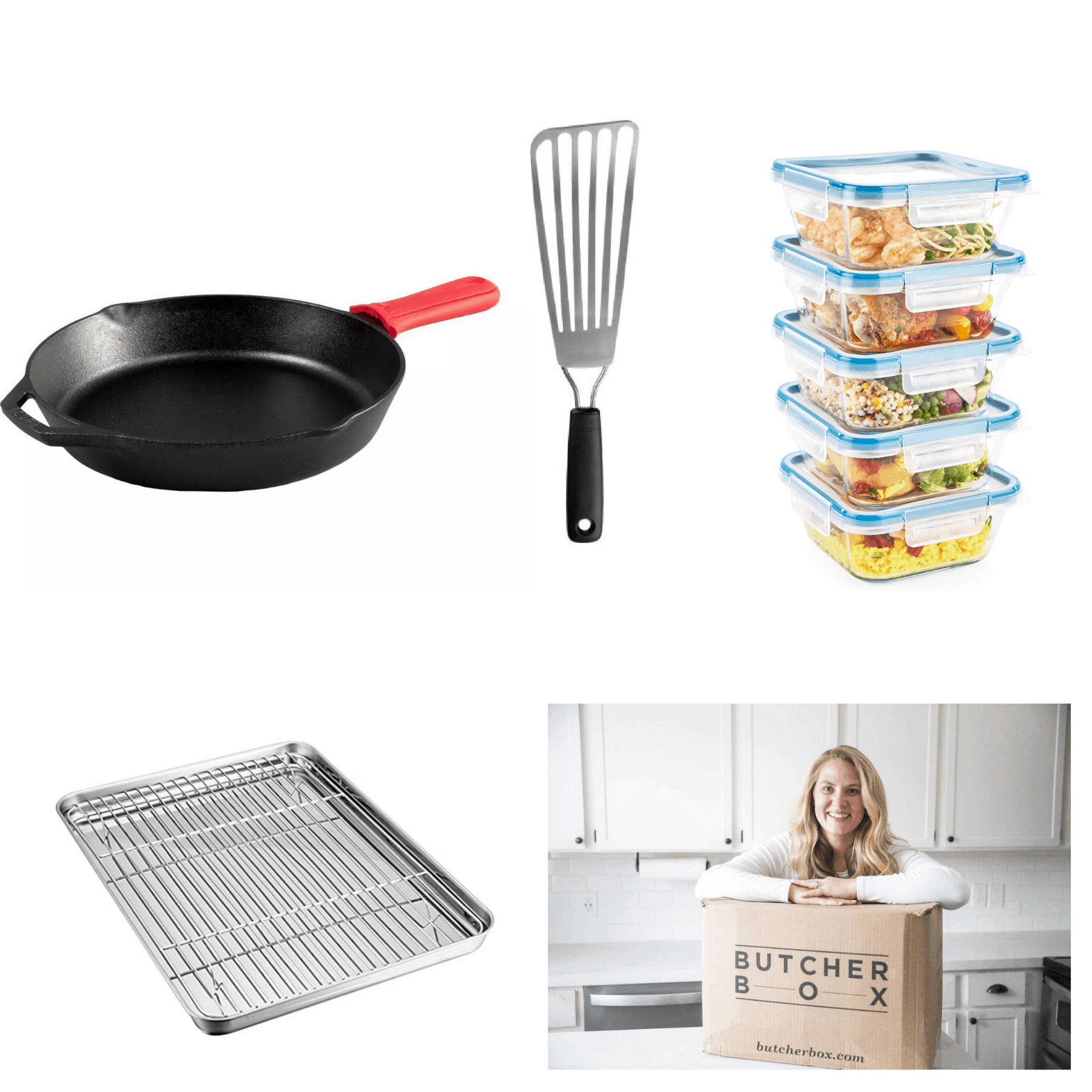 Cast iron skillet: This is my tried and true pan to get the crispiest skin on the salmon.
Fish spatula: This is super thin yet sturdy, perfect for flipping fish.
Sheet pan: This is perfect for any sheet pan salmon recipe. It has raised edges so any juice won't drip into your oven and make a mess.
Glass tupperware: This is perfect to store any leftovers. The lids are airtight, so no fish smell in your fridge!
ButcherBox: If you have read this yet, here is my honest review of Butcher Box. I get the best wild-caught salmon from them.
Keto Salmon Recipes
I've rounded up some of my favorite Keto Salmon Recipes + Ideas for a healthy, salmon-filled summer that will be a huge hit with your family. These recipes are easy, low carb, super tasty, and chock full of the healthiest nutrients to keep your body fueled!