3 Minute Paleo Salted Caramel Sauce
Paleo Salted Caramel Sauce – a 3 minute microwave caramel sauce made with just 5 ingredients: coconut oil, maple syrup, almond butter, salt and vanilla! Paleo, dairy free, refined sugar free, gluten free and vegan!
This paleo salted caramel sauce is honestly…magical.
It tastes exactly like caramel sauce, even though it is dairy free and refined sugar free. The two MAIN ingredients in caramel sauce.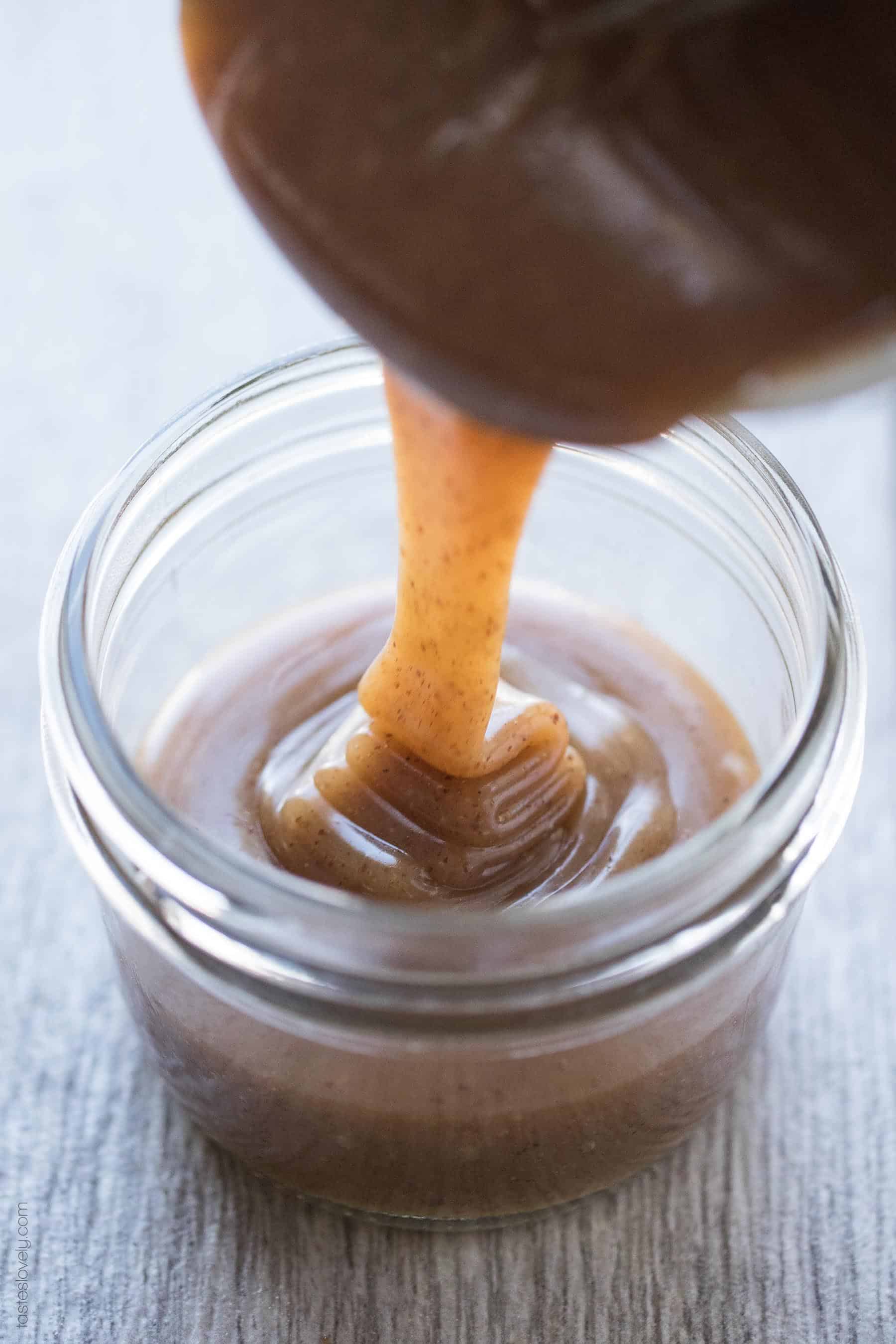 Instead this caramel sauce is made with coconut oil, almond butter, pure maple syrup, a splash of vanilla and a pinch of salt. And it's all made in the microwave in 3 minutes!
If you've made homemade caramel sauce before, you know what a pain it is to melt the sugar to the perfect amber color. Much too easy to make a mistake and ruin the whole batch.
Instead, my paleo salted caramel sauce is 100% fool proof. It is impossible to mess up.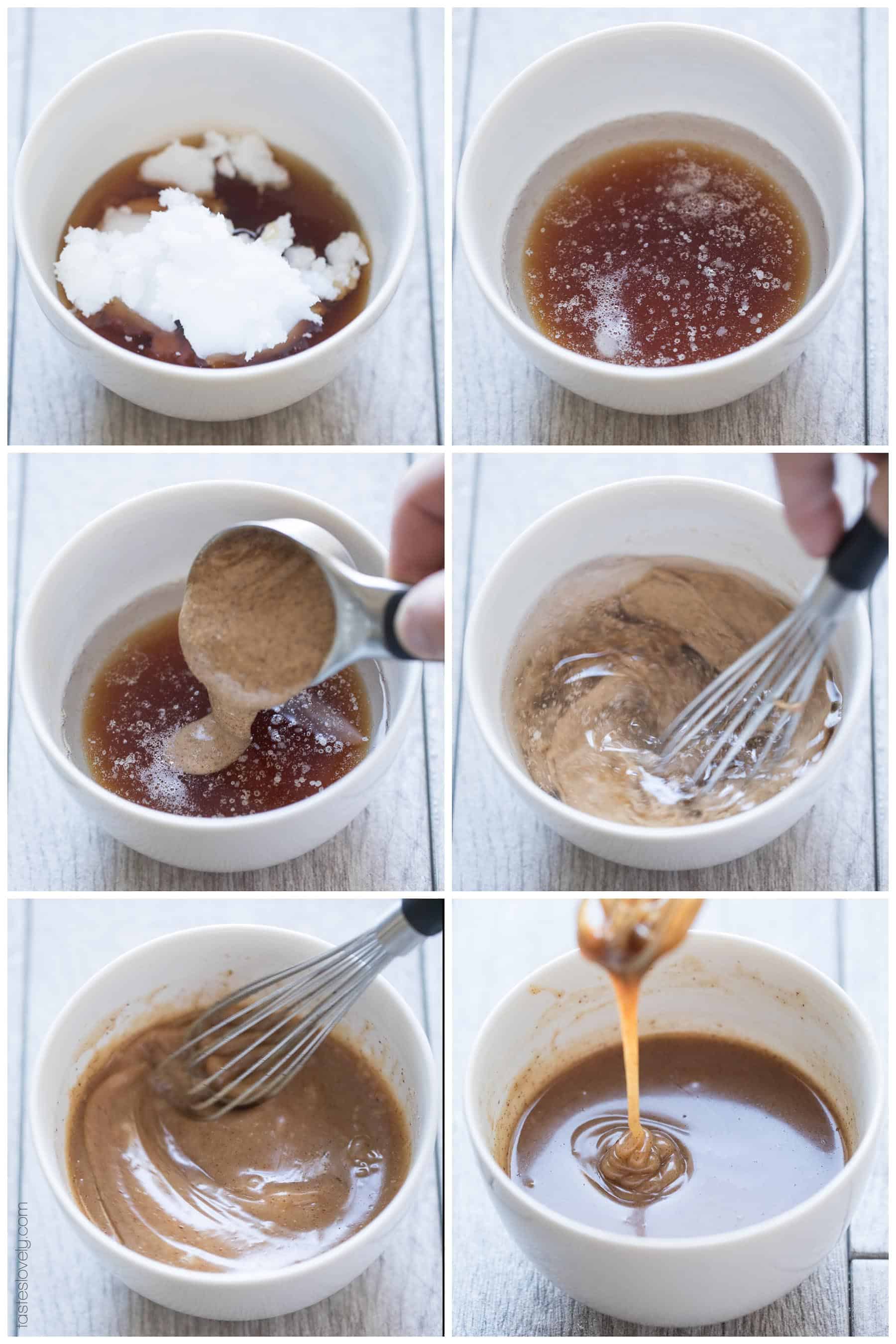 In a microwave safe bowl, you melt the coconut oil until it is in liquid form. Then you add the almond butter, pure maple syrup, splash of vanilla and pinch of salt. Whisk and it's ready to go! I love using my homemade almond butter, but store bought works as well! Just make sure it is well stirred.
Depending on how warm your caramel sauce is will determine how "runny" it is. When the sauce is very warm, it is more liquid. As it cools to room temperature it thickens up. My favorite way to serve it is just barely warm.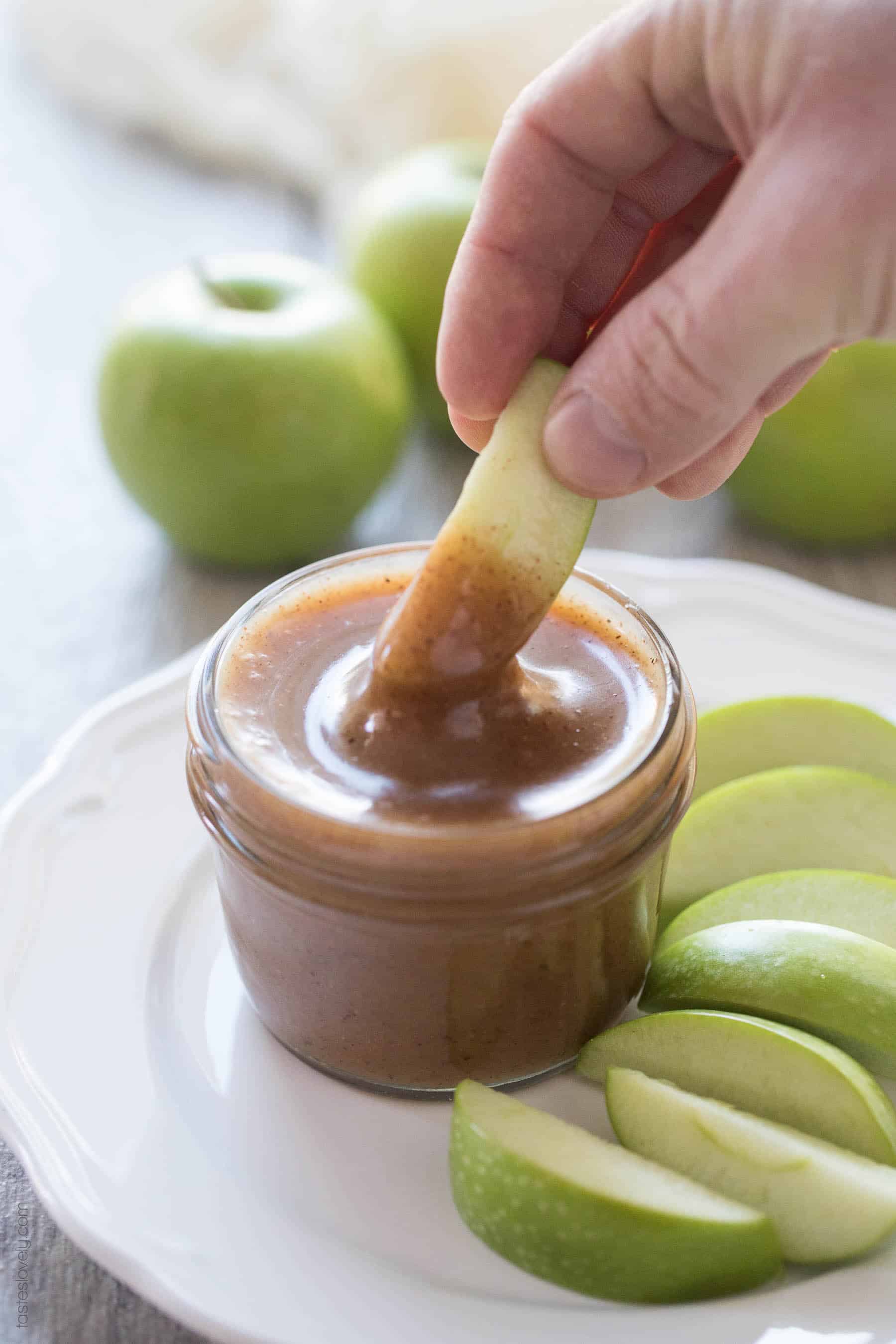 I store my paleo salted caramel sauce in wide mouth 1/2 pint mason jars. It is the perfect size to hold the whole batch. The caramel sauce will keep refrigerated for at least 1 month. But I doubt it will last that long before it is all eaten!
This paleo salted caramel sauce is delicious on just about everything. I've been enjoying it with apples as a treat after I put the baby to bed while I watch Netflix.
Print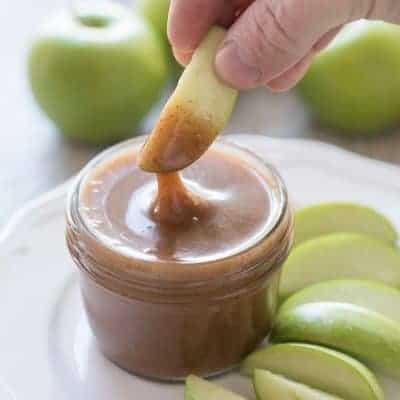 3 Minute Paleo Salted Caramel Sauce
---
Author:

Total Time:

2 mins

Yield:

1 cup

1

x
---
Instructions
In a microwave safe bowl, combine the coconut oil and maple syrup. Microwave for 60-90 seconds until melted. Add the almond butter, salt and vanilla extract. Whisk to combine. Will thicken as it cools.
Serve at desired temperature on desired treats.
Will keep in an airtight container for at least 1 month in the fridge, or 1 year in the freezer. (I keep mine in these wide mouth 1/2 pint mason jars, they're freezer friendly!)
Prep Time:

1 min

Cook Time:

1 min

More Dairy Free Desserts: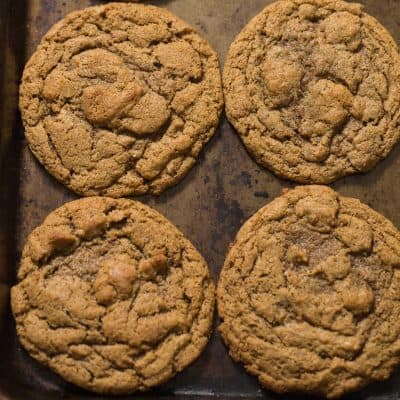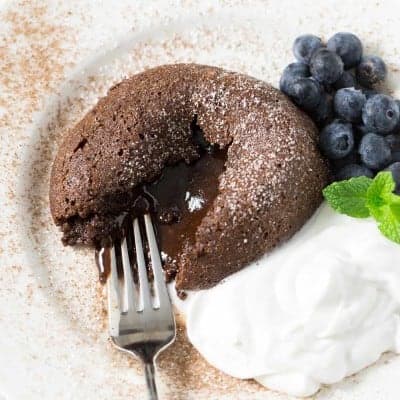 Dairy Free Coconut Oil Chocolate Lava Cakes