Cauliflower Rice Hack
Cauliflower Rice Hack – how to cook frozen cauliflower rice on the stove top. The tastiest, easiest, most convenient cauli rice! Whole30, keto, paleo, gluten free, grain free, dairy free, sugar free, vegan, clean eating, real food.
I've discovered the easiest, most delicious and convenient way to make cauliflower rice. This hack has changed my life. Perfect for my whole30 + keto lifestyle.
Before, I used to chop and make my own cauliflower rice in the food processor. Small bits of cauliflower rice would get everywhere. It was such a pain to prep and clean up.
Then, I discovered frozen cauliflower rice and I will never go back!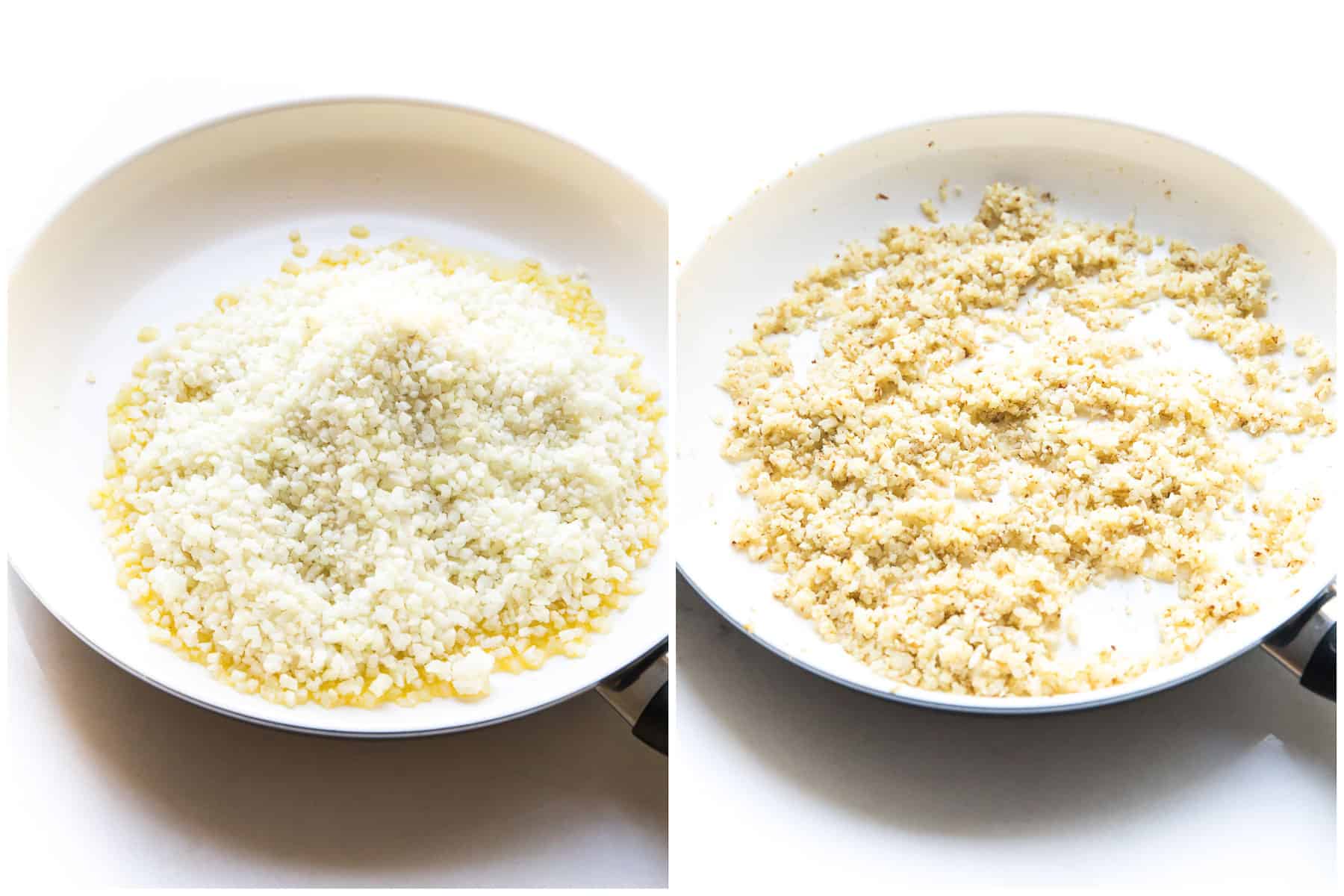 How to Cook Frozen Cauliflower Rice on the Stove
Cauliflower rice freezes beautifully, and I actually prefer the taste over homemade.
To cook it on the stovetop, you just heat up your skillet, add in some olive oil and the frozen cauliflower rice. No need to thaw! You can cook it straight from frozen. It is ready in 5 minutes!
It thaws as it cooks, and all the water evaporates. The resulting cauliflower rice has the perfect chew and isn't mushy like you would assume.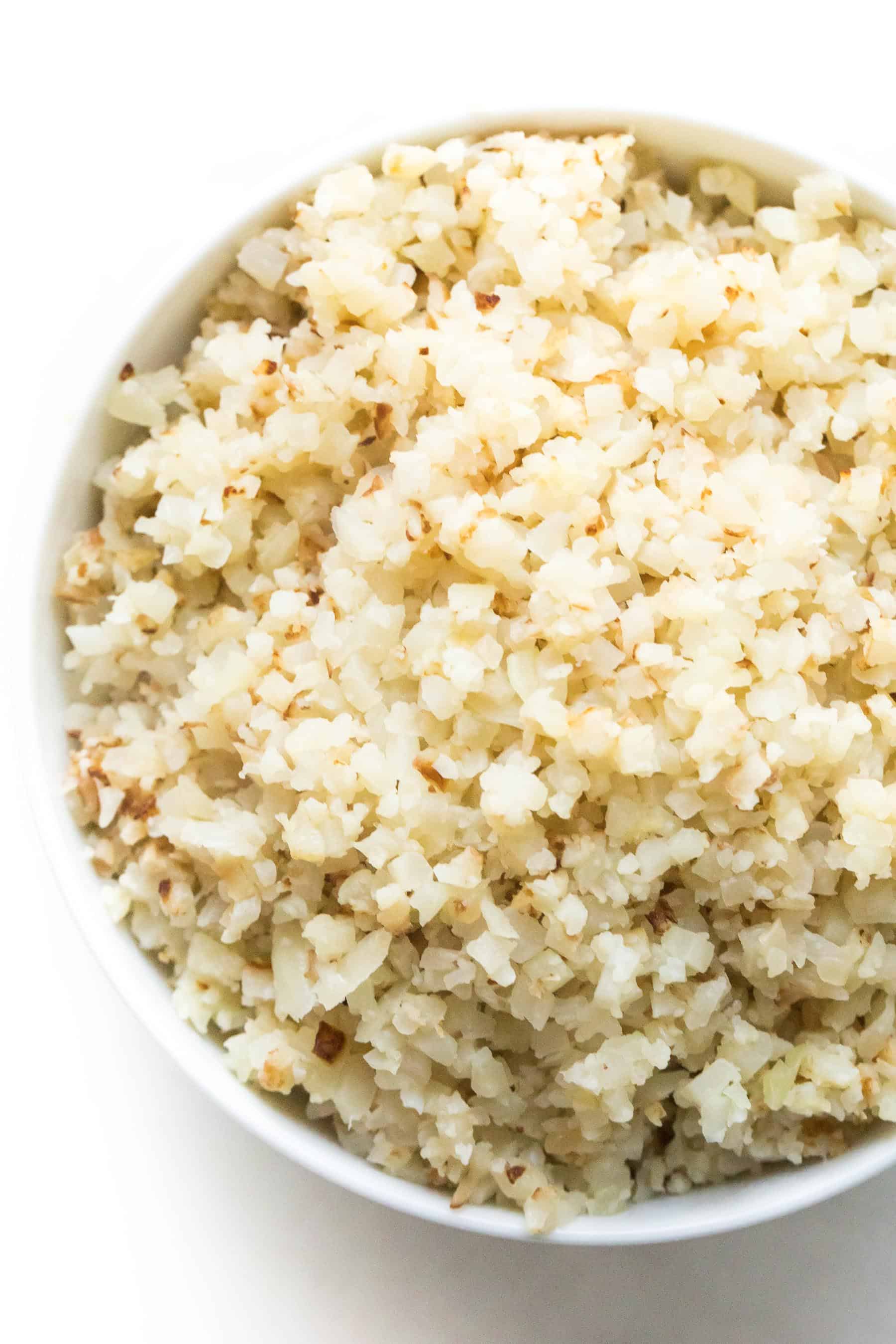 Benefits of Frozen Cauliflower Rice
Always have it on hand and ready in your freezer
No worry of it expiring in the fridge
It doesn't have that "farty" smell that is so gross about cauliflower, so you won't stink up the microwave when reheating!
Cheaper than freshly prepared cauliflower rice
Way less cleanup than chopping it yourself
Prefer the taste and texture of frozen cauliflower rice WAY more than fresh
Watch How to Make Frozen Cauliflower Rice (1:11 mins)
Print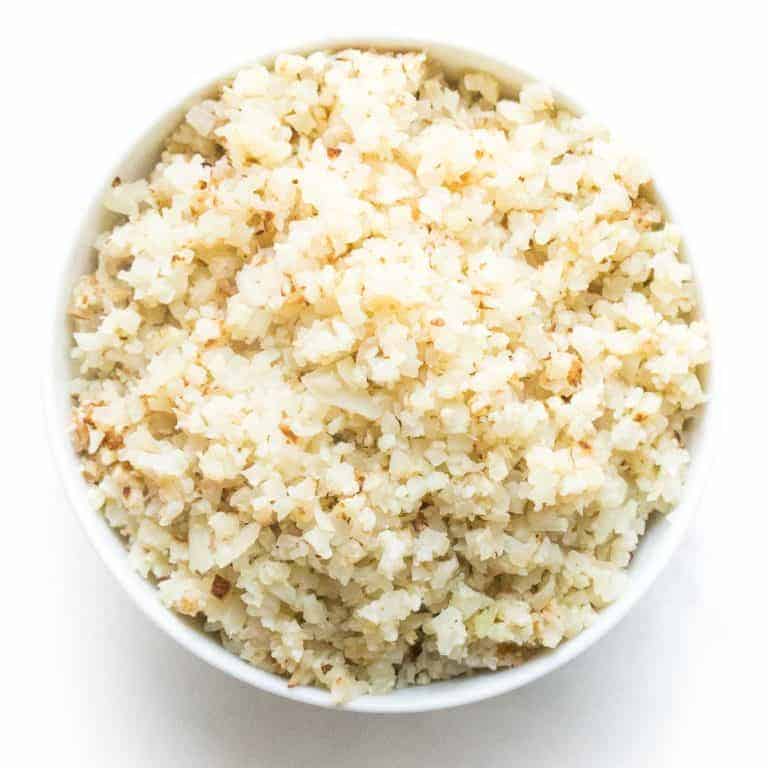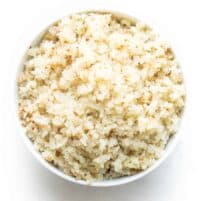 Cauliflower Rice Hack
---
Author:

Prep Time:

0 mins

Cook Time:

5 mins

Total Time:

5 minutes

Yield:

2

1

x
12-ounce bag frozen organic cauliflower rice (no need to thaw)
1 tablespoon olive oil, avocado oil or coconut oil
1/2 teaspoon salt
---
Instructions
Heat a large skillet over medium heat.
If the bag has frozen clumps of cauliflower rice, break it up first for even cooking. I usually slam the bag on the counter, or gently pound it with a ladle or meat mallet.
Once the pan is heated, add the oil, frozen cauliflower rice and salt. Stir occasionally for 5-7 minutes, until the cauliflower rice is getting brown spots.
Serve warm.
Leftovers will keep in an airtight container for at least 5 days.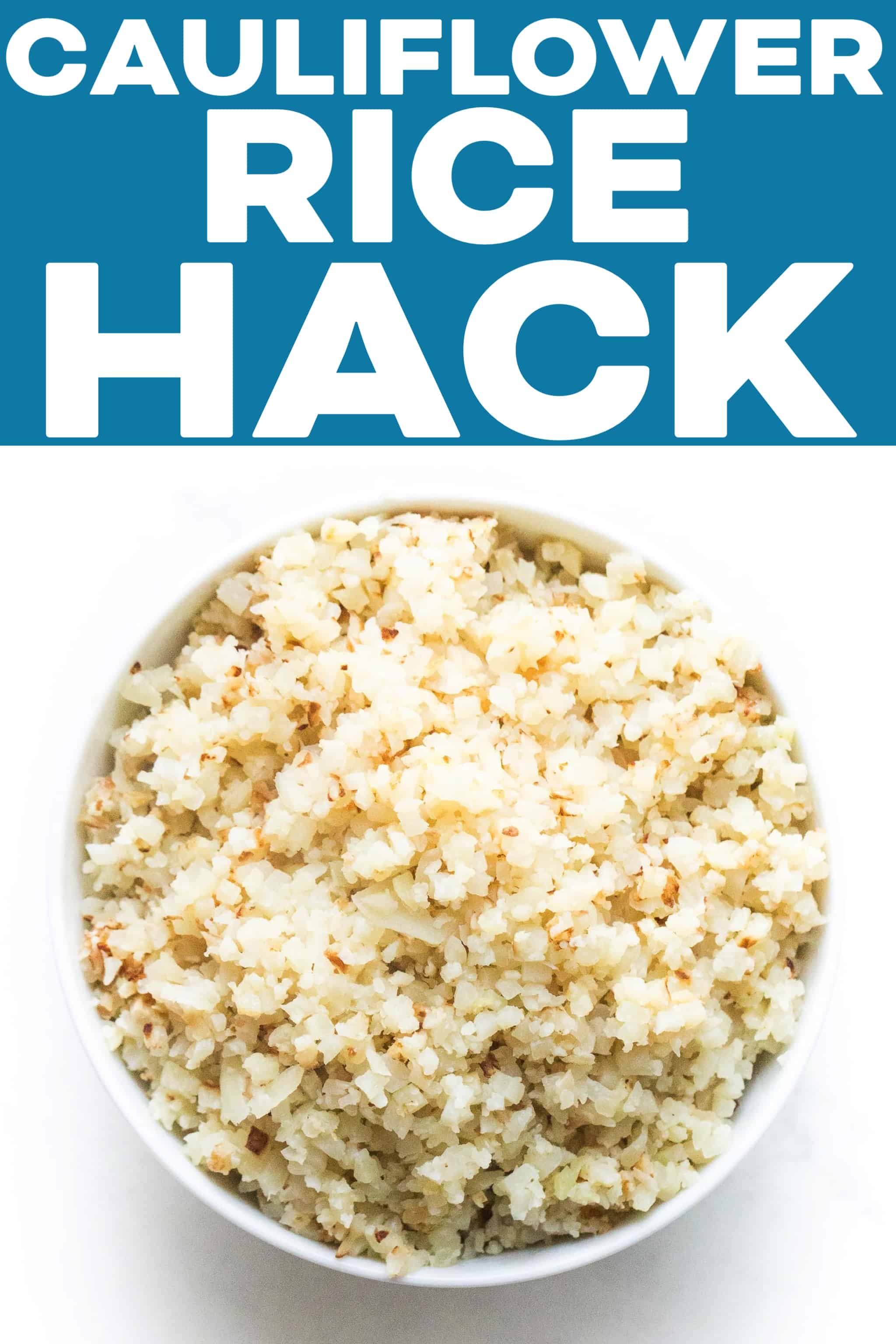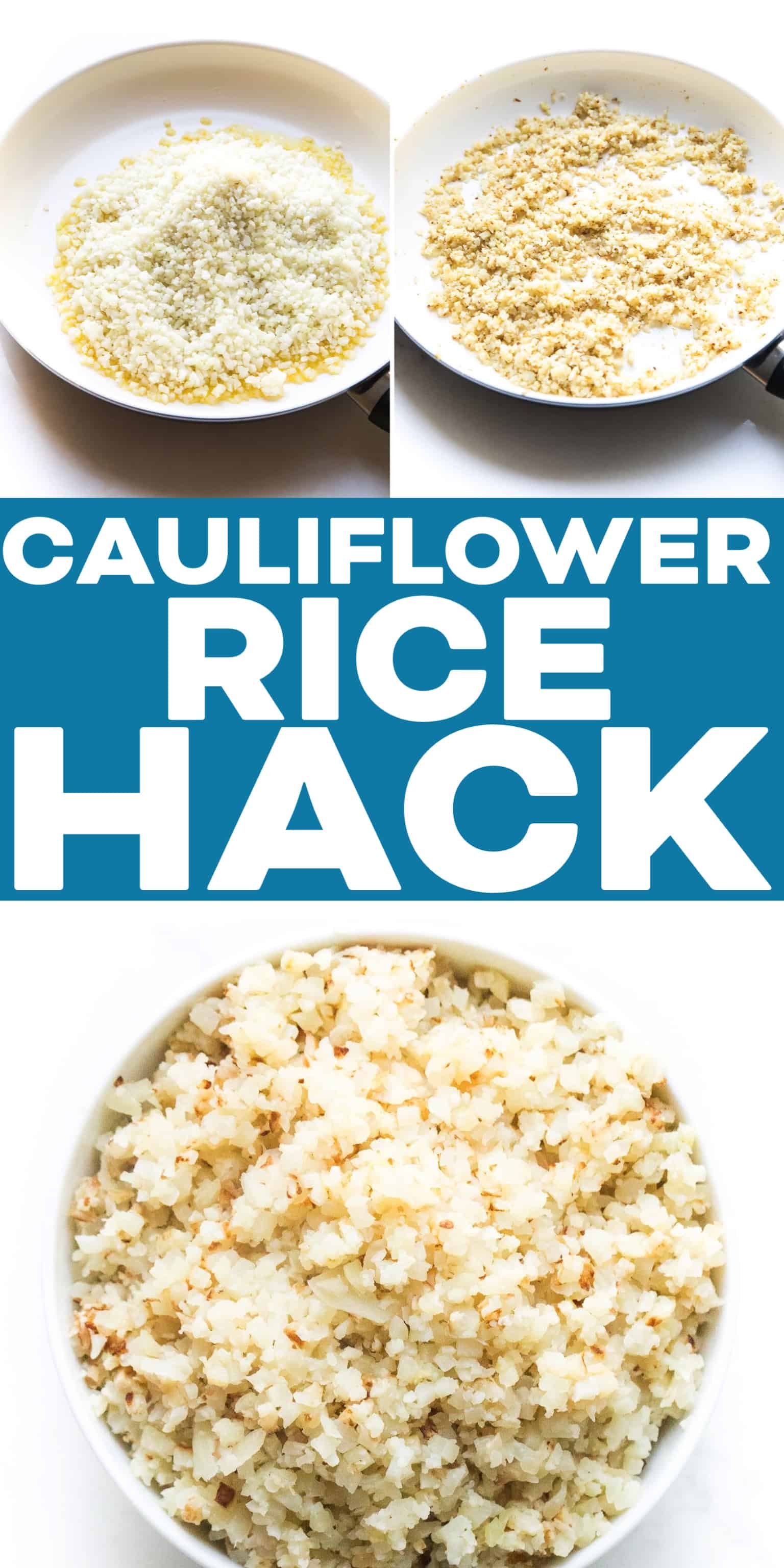 This post contains affiliate links, thanks for the love!