November Coffee Date
Our Christmas tree is up! It's fake and is prelit with lights. I don't put any ornaments on it because Ryan will pull them off and throw them. Does your baby do this too? I'm always shocked when I see people with little babies have fully decorated trees. How does your kid not pull everything off every second of the day? How?
It's getting cold! It rained for a week straight and the boys splashed around in puddles in their rain boots and it was the cutest thing ever.
But before we're fully into December, let's enjoy all the fun things we did in November! Grab a coffee (or keto hot cocoa!) and let's catch up!
Trip to Disneyland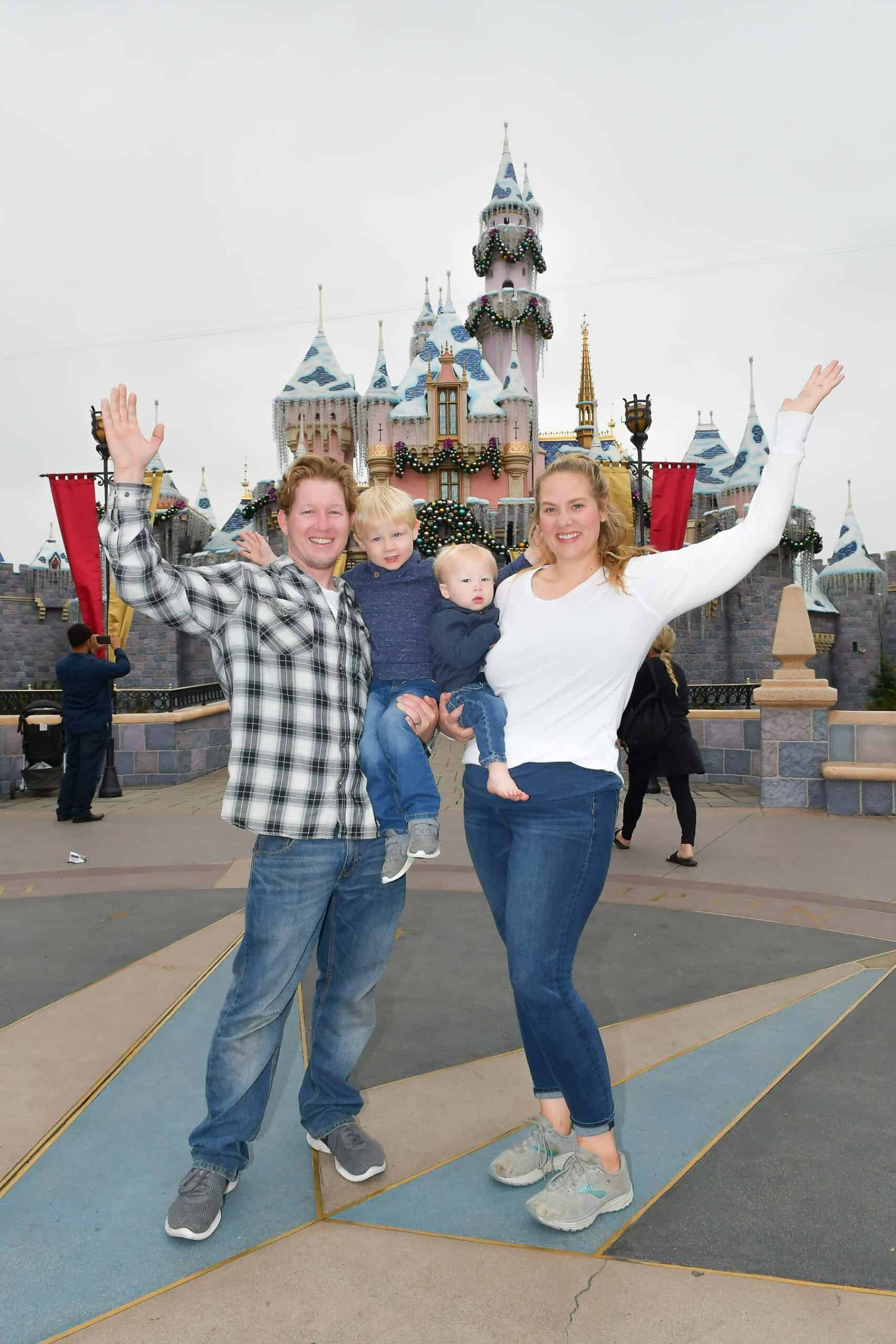 We took the boys to Disneyland for their first trip EVER! And oh my gosh it was the most fun. It was already decorated for Christmas, and absolutely magical.
I was always hesitant to take the kids to Disney because waiting in line for a long time sounded like a nightmare. But it was never, ever an issue. Disney keeps everything in line interesting, and keeps those lines moving.
If you've never gone, you MUST! I wrote a whole post on tips and tricks of visiting the park, and also everything Keto you can eat at both parks to stay healthy!
I could bombard you with pictures, but this super sweet video sums up our trip perfectly.
Josh Turned 4!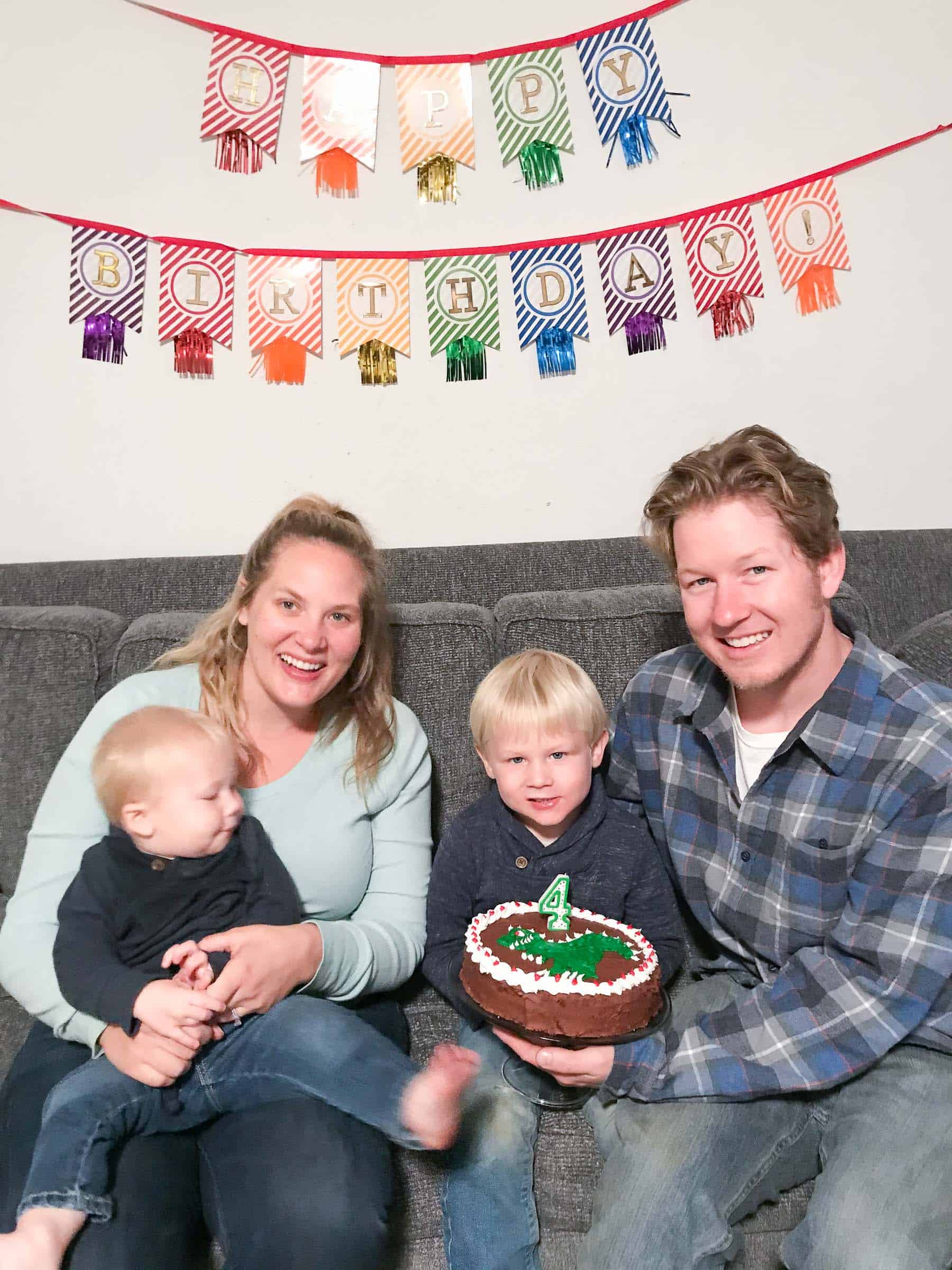 Our sweet Josh turned 4 on November 17! The day after we got back from Disneyland.
He had 2 requests for his birthday. The first, as to ride a motorcycle. So Papa (my dad) took us all out to his friends ranch and took Josh on a motorcycle ride. He was in heaven!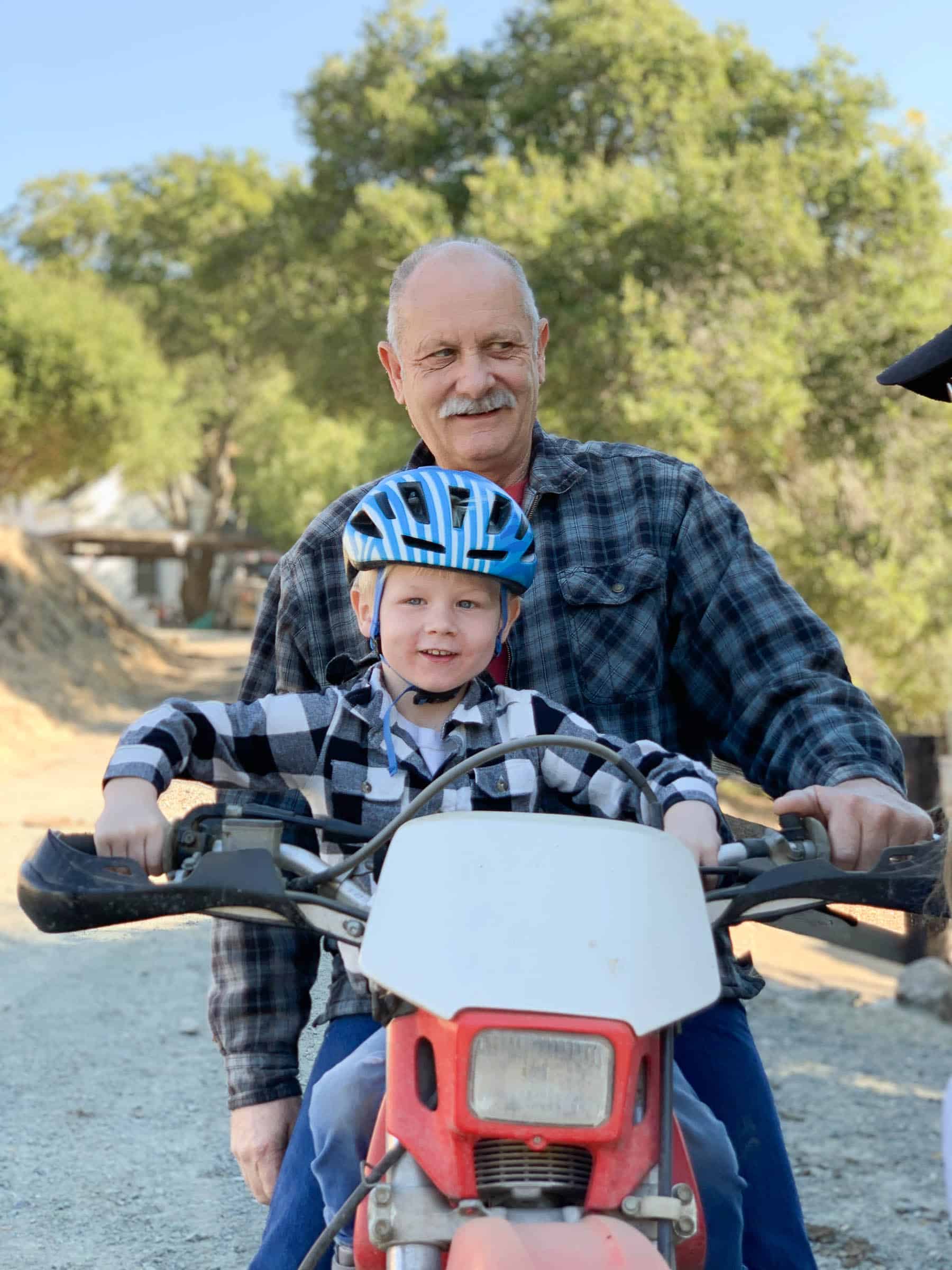 Our brave little Ryan went on a motorcycle ride too!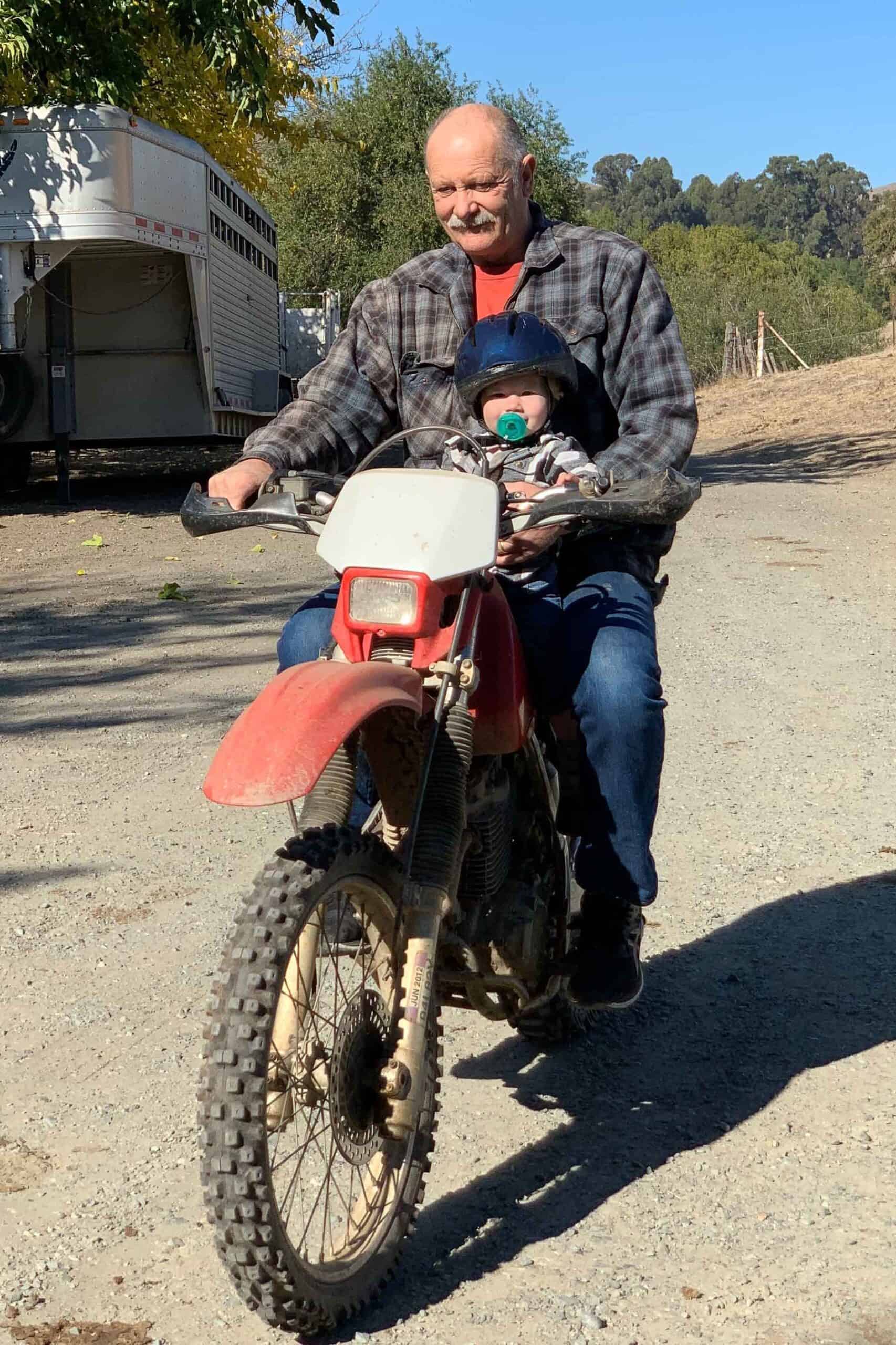 Here are 2 quick video clips of the boys riding the motorcycles. So sweet!
His second request was a chocolate mint dinosaur birthday cake. So he got a chocolate mint dinosaur birthday cake! Keto of course ? I don't know where he thought of those flavors, he's never had chocolate mint cake before. But I whipped together a cake that turned out delicious! And Shawn decorated it with a dinosaur because he is such an artist. Recipe coming on December 18 so stay tuned!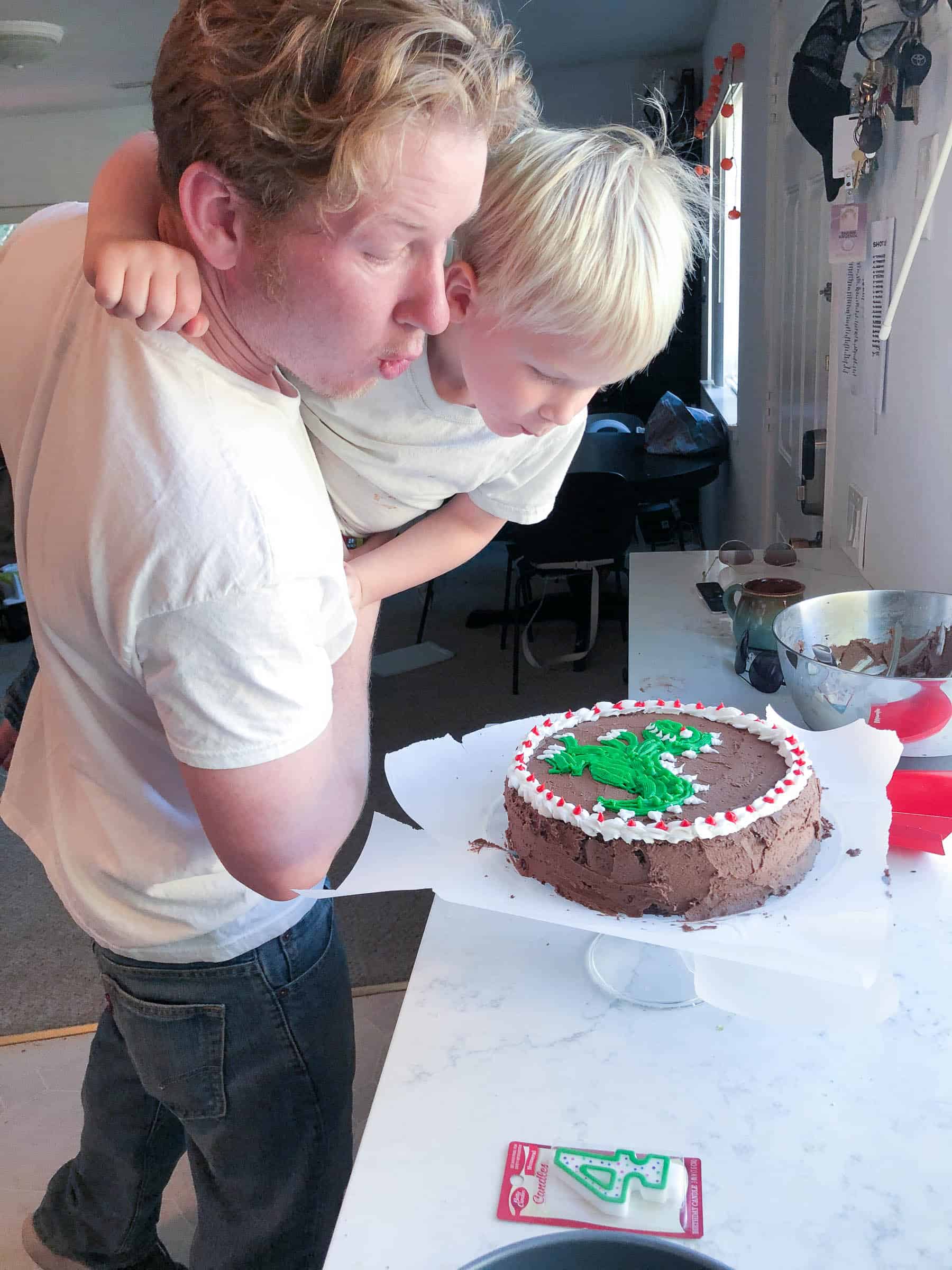 Later in the afternoon we went to the Tilden Steam Trains with my family. The kids love it! Then we went to our favorite taco place in Berkeley. Home for cake and presents and our Josh had just about the best day ever!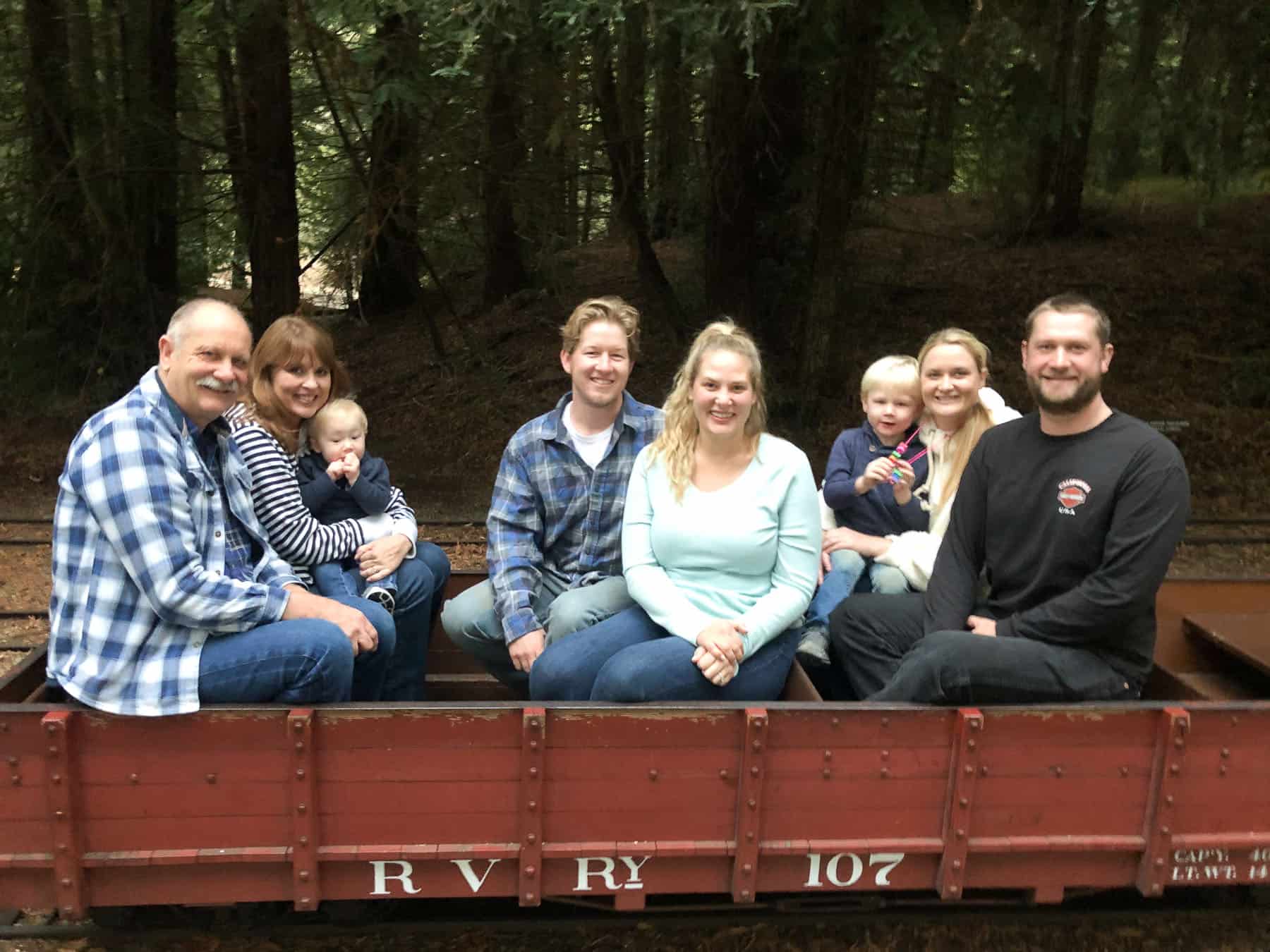 Ryan Loves Choo Choos!
Between the train ride at Disneyland, and the Tilden Steam Trains we went to for Josh's birthday, Ryan has become obsessed with Choo Choo's! He loves playing with them at home, and is walking around all day saying "choo choo!" in his sweet little voice.
You must watch this video of his PURE JOY as the train starts taking off at the Tilden Steam Trains! Tell me this isn't the cutest thing you've seen in your whole entire life!
Josh's Powerwheels Trick
Josh is getting good at riding his powerwheels. Like. Really good. Hahaha!
Don't worry! I put a helmet on him after this trick!
Duet with Ryan
Ryan and I can sing this song together as a duet, and it makes my heart so happy.
Thanksgiving Weekend Fun
We had 2 fun Thanksgiving celebrations. I brought my delicious keto thanksgiving dishes to both and we ate great all weekend!
We always have thanksgiving day with Shawn's family. It was smaller and cozier this year since his cousin moved to Indiana and that part of the family went there to help them move in. We sure missed them! Shawn's Uncle Wayne put on an amazing magic show for Josh that he is still talking about.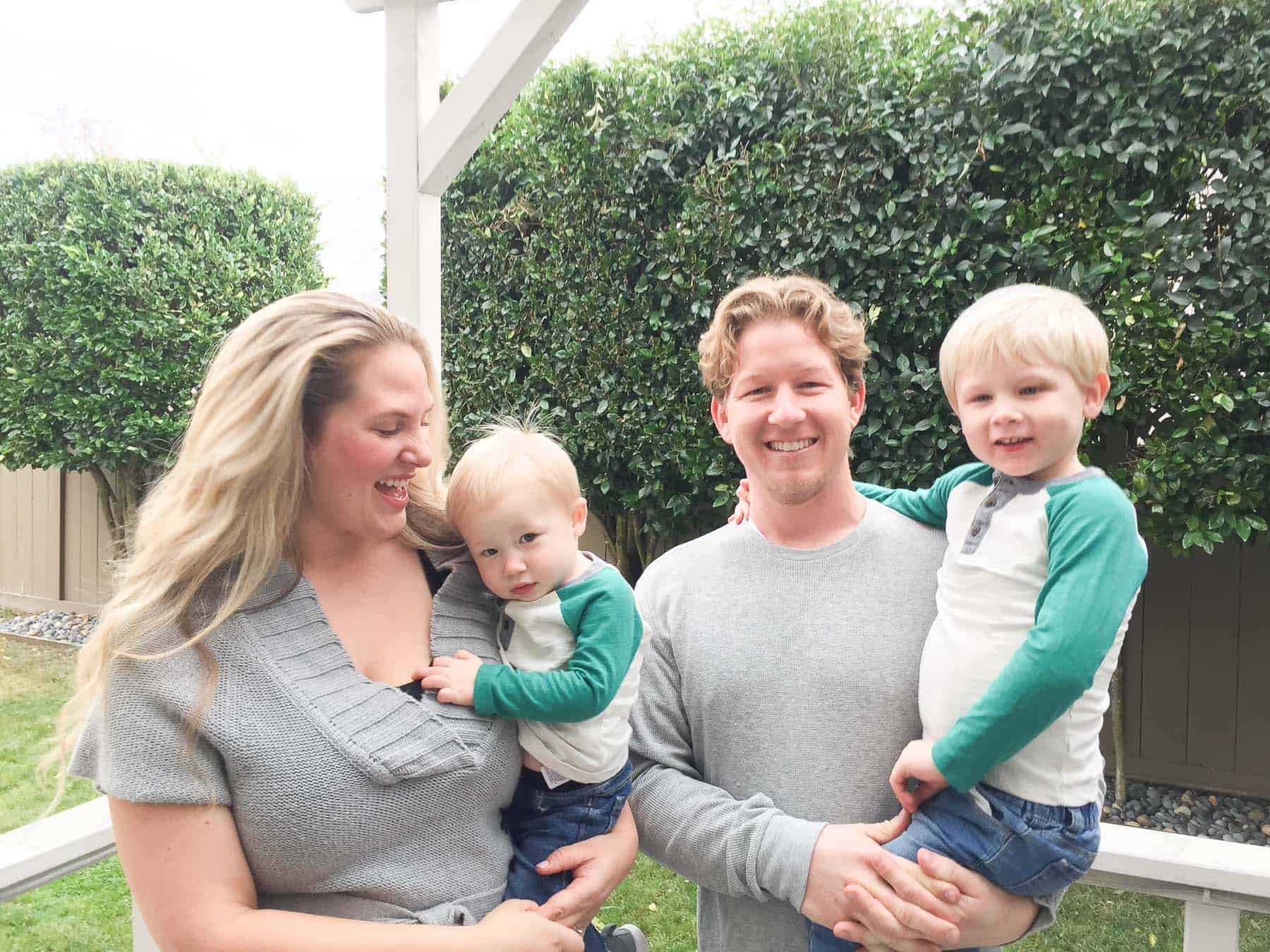 On Friday my town does a tree lighting. It really kicks off Christmas. We get all bundled up and walk down from my parents house. The boys loved it!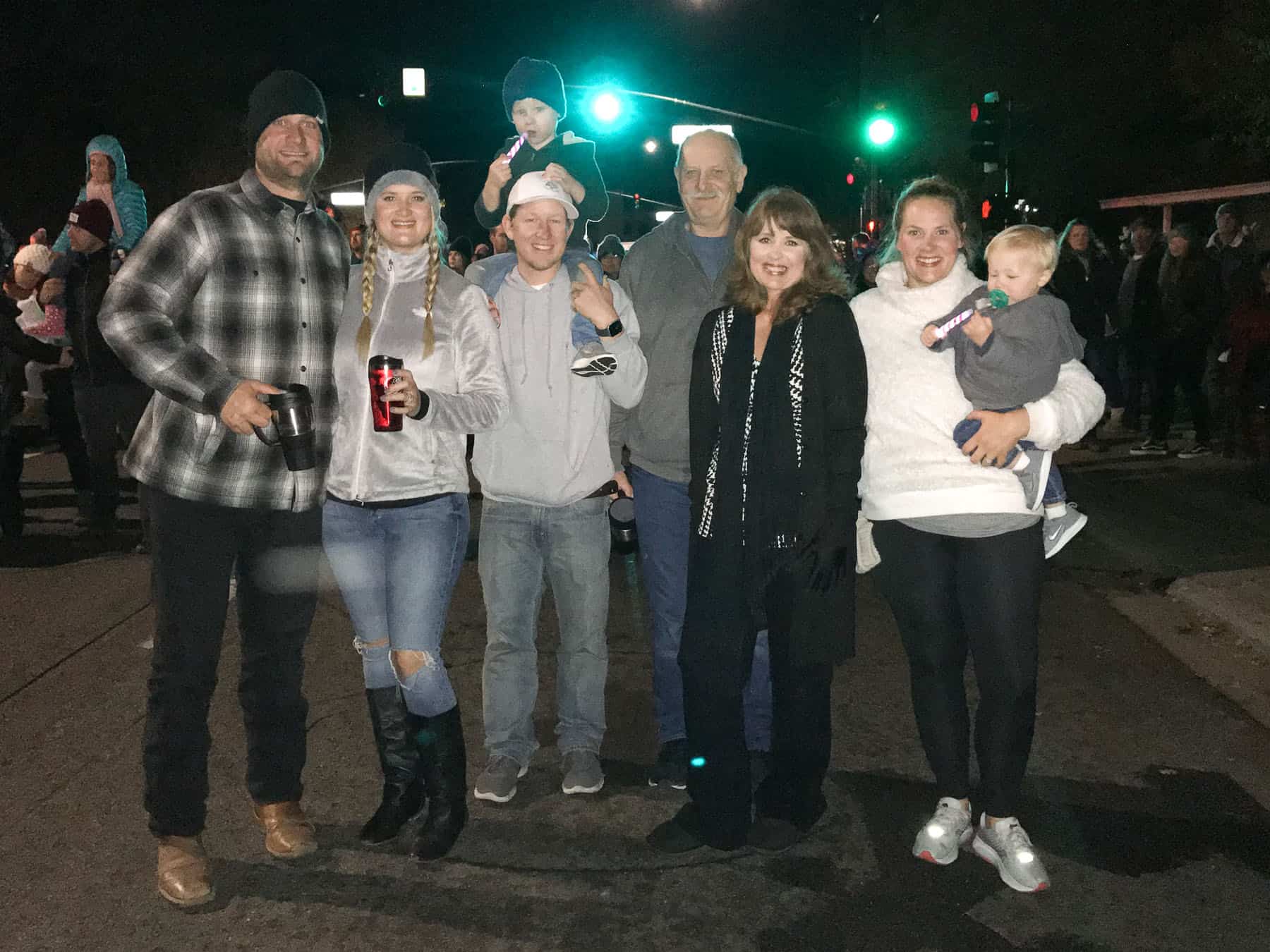 Then on Saturday, we do Thanksgiving with my family. My sister hosts. My sister and I live next door to each other. So fun! We all went around the table and said what we were thankful for. We all cried. We are so blessed and have the best family.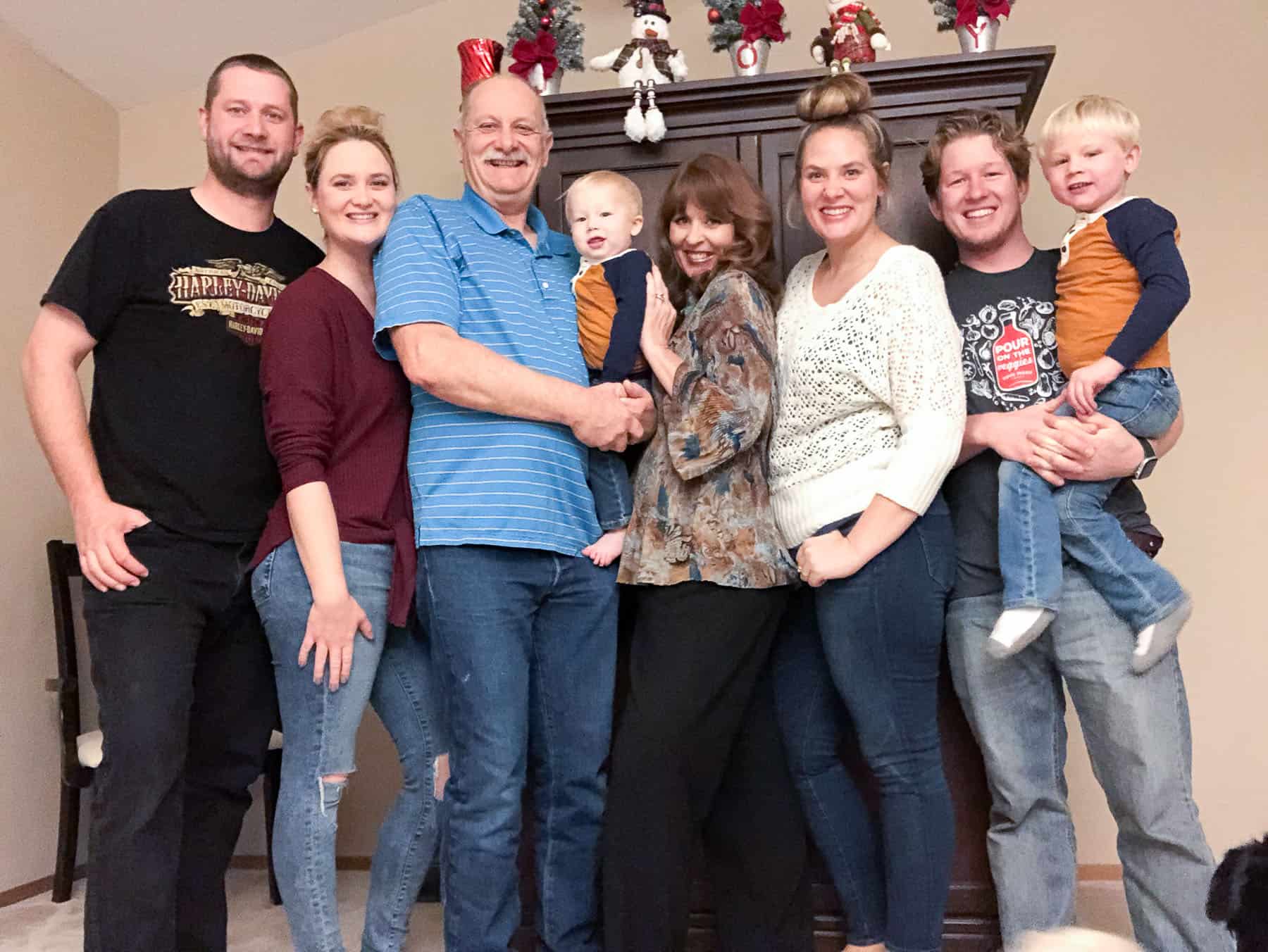 We Love Our Tiny House!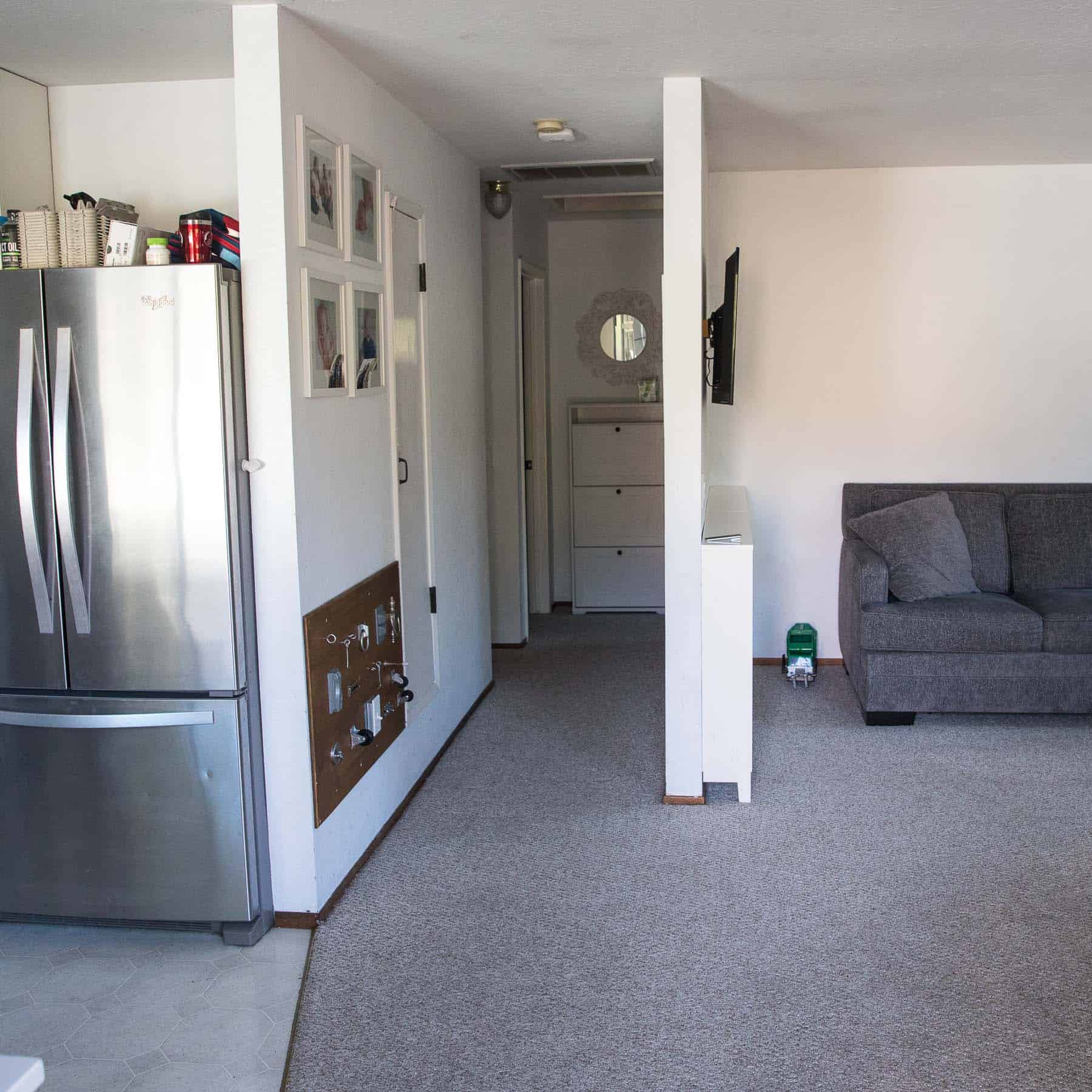 We've been living in our tiny 700 sq ft 2 bedroom tiny house for over 2 years now and LOVE it! I shared about it in November and included a video tour, and it was so popular with all of you! If you haven't checked out yet, you can click here to see our tiny house and the video tour of how we live so small!
Josh Hurt His Finger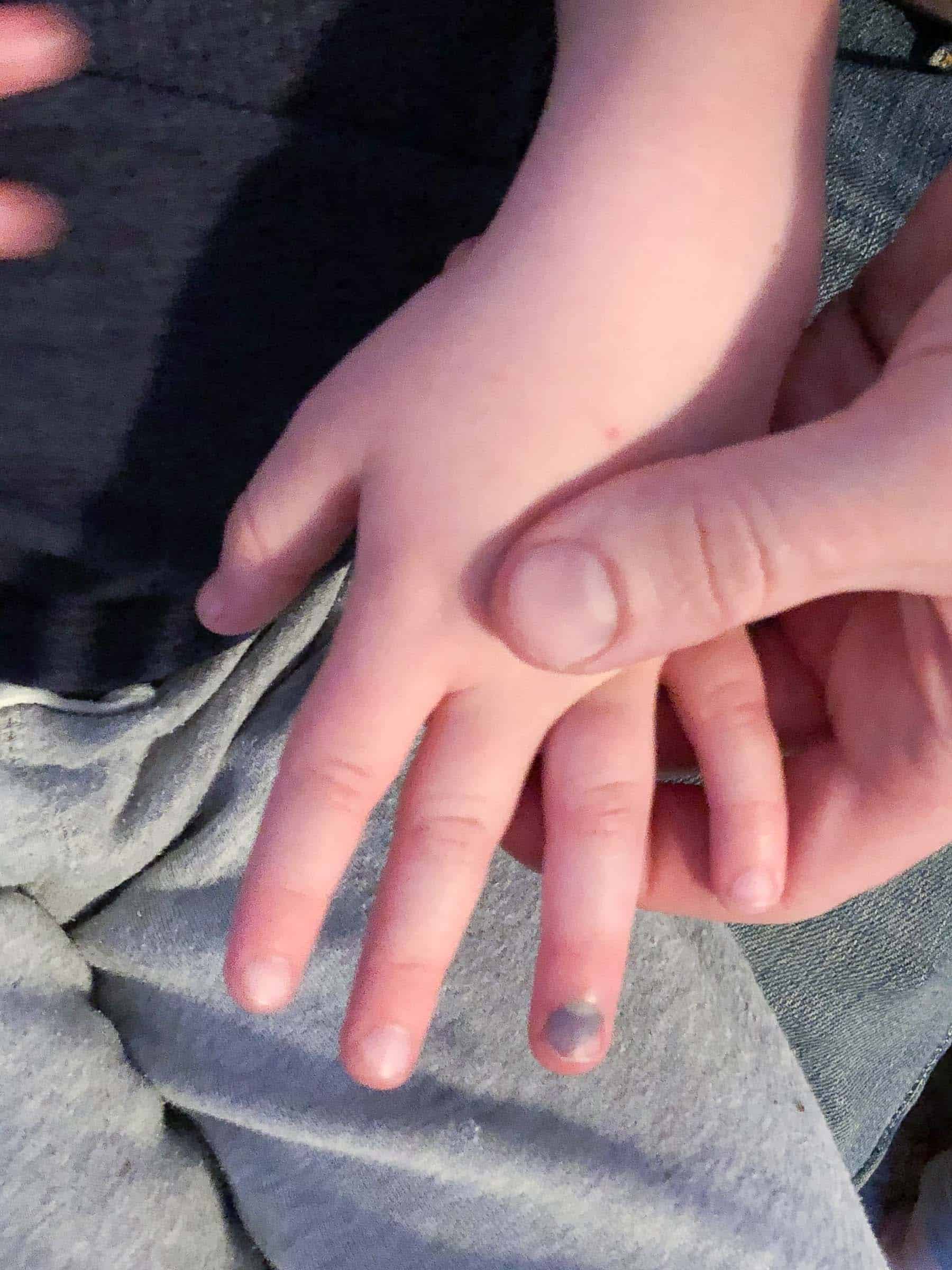 Josh slammed his finger in the door, and it was instantly purple. It was so bad, you could see his finger pulsing with every heart beat. So much blood caught in there!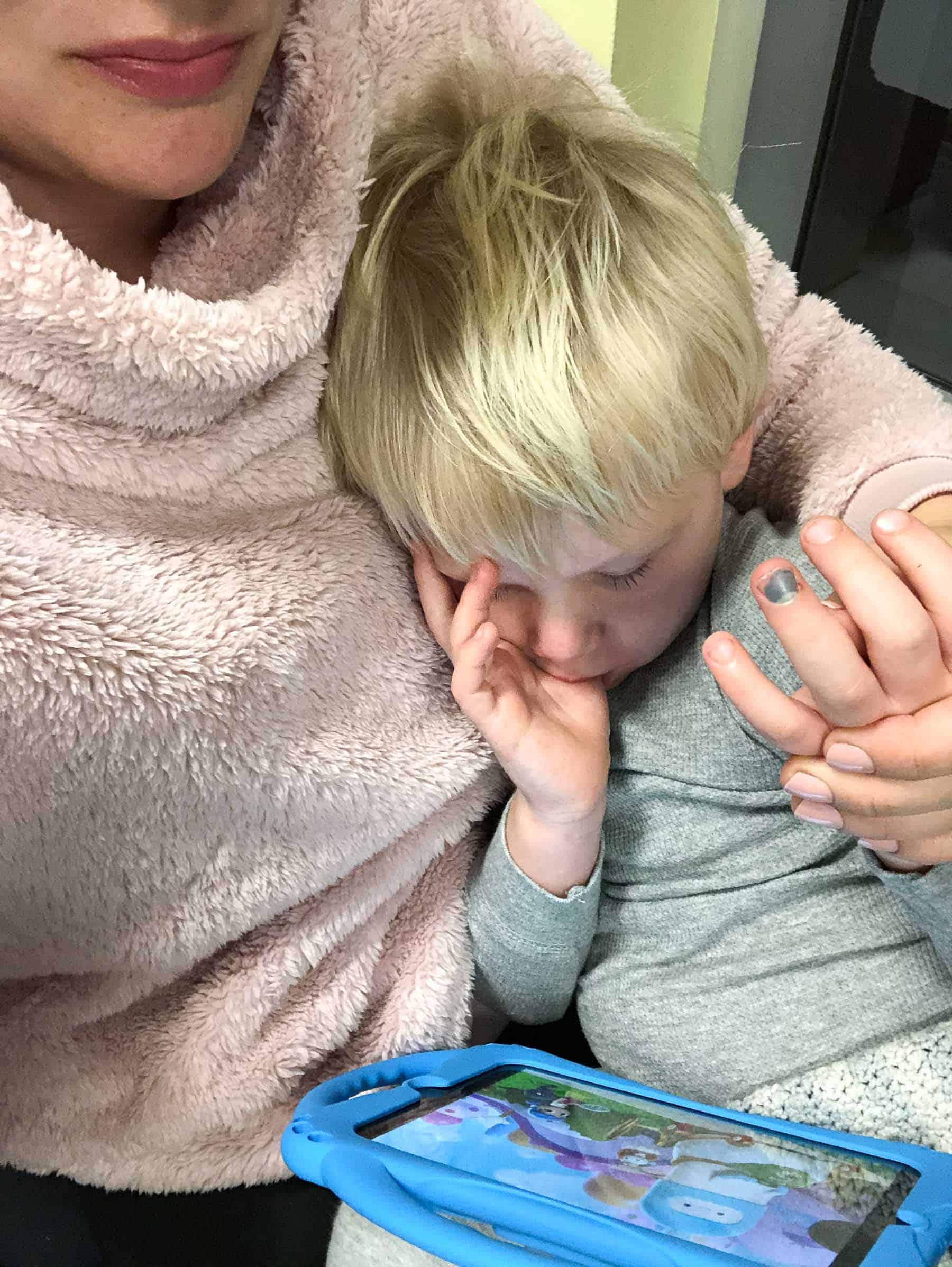 I took him to the ER. They can poke the nail with a really hot needle and melt a hole in the nail. Takes less than 1 second, and didn't hurt him anymore than getting a shot. It erupted like a volcano! He instantly felt better. So glad we went in.
Just FYI in case your kid (or you!) ever slams your finger. No need to suffer. Look how great his finger looked afterward!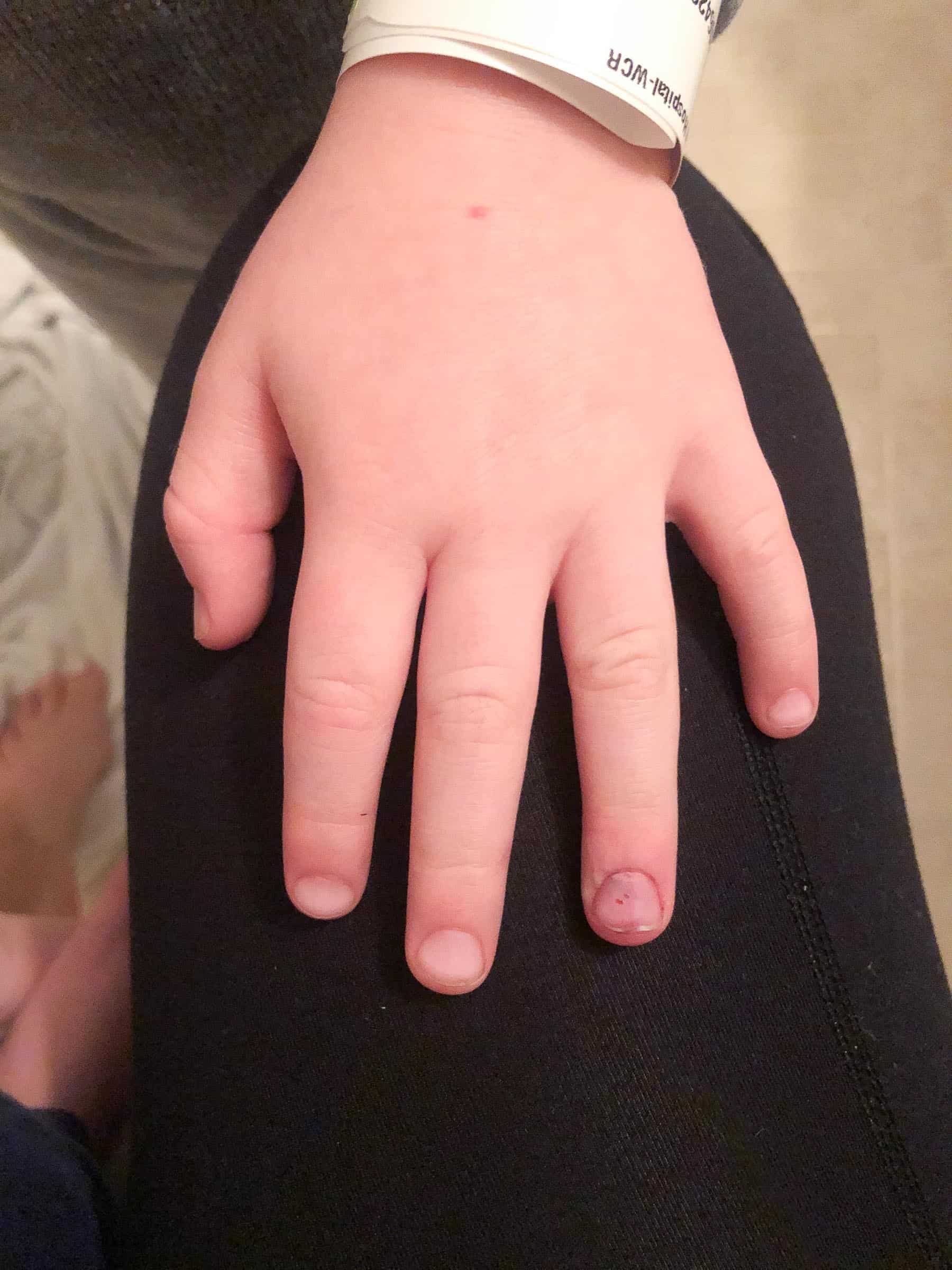 Wine Tasting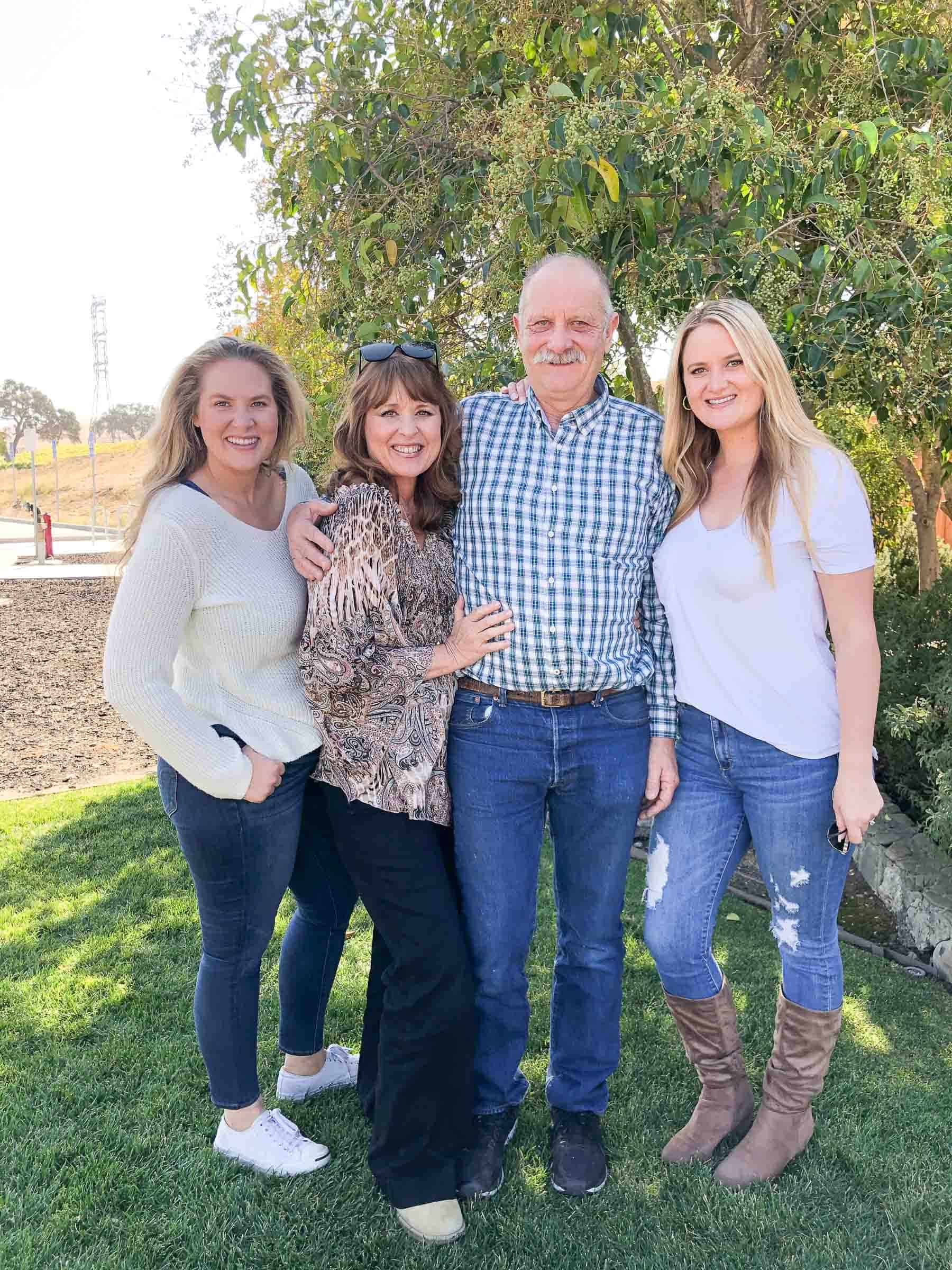 For my moms birthday, we went wine tasting in Livermore with just my parents, sister + I. Shawn stayed home with the boys and put them down for their nap. Was so fun! Love my parents!
Epic Video Shoot Day
Shawn had veterans day off of work, which was on my usual Monday workday when my mom watches the boys for me once a week. That's how I jam all my work in!
Since Shawn was home we decided to have a mega recipe video shoot day. We shot 20 recipe videos! Can't believe it! My sister came back to help by setting out all the ingredients measured out in bowls, and cleaning up the dishes as we went. We were such a great team!
If you want a little behind the scenes, here's the kind of fun we have on video shoot day.
Weight Loss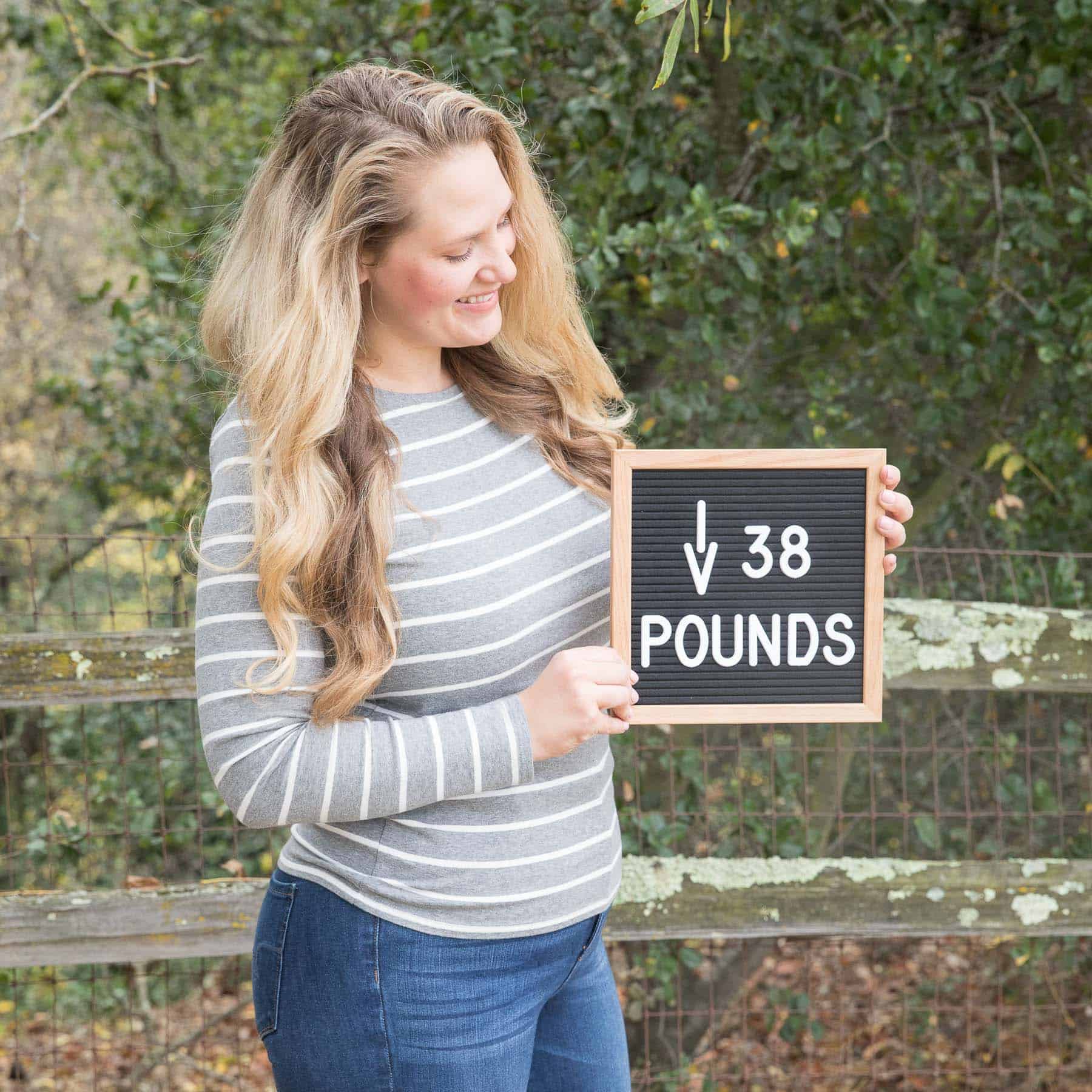 Even with a trip to Disneyland and Thanksgiving, I still lost another 8 pounds in November! Woo hoo!
Jogging
I completed my full couch to 5k app! I can now run 30 minutes no problem!
Shawn made me a Journey to Jogging video from clips of during the full 8 week training program, and it might be my favorite video in the whole world! He said he started filming me jogging right from the start because he knew I would do it and be able to complete it. I LOVE HIM!
I'm not the fastest jogger, especially since I'm pushing 2 kids in the stroller. I can't do a 5k in the half hour I jog every day. But on Thanksgiving morning, Shawn fed the kids breakfast while I went on a solo jog and I ran an entire 5K for the first time ever! Took me 46 minutes, but I did it! Best feeling EVER!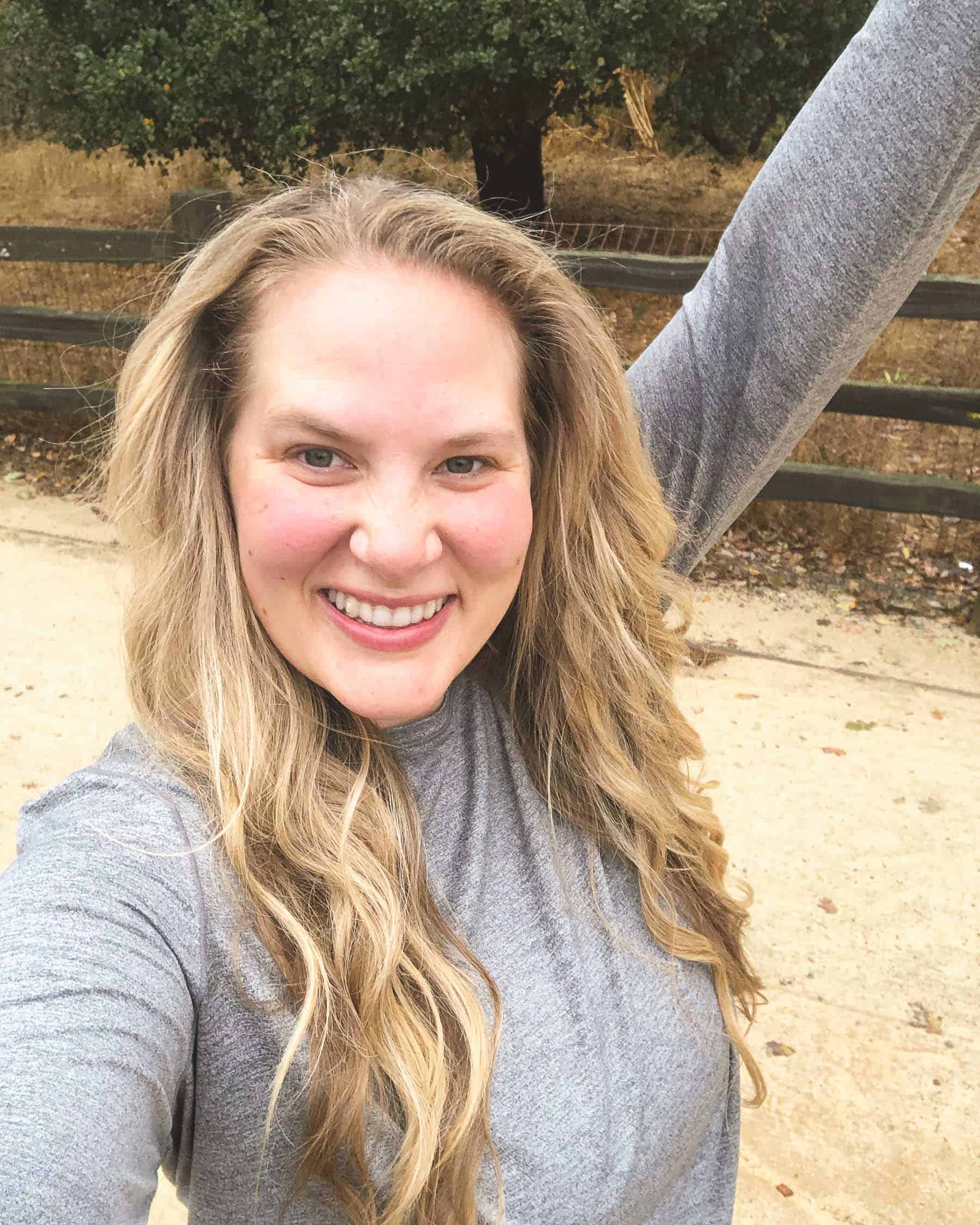 Movies, Books + Podcasts
Fun movies and Shows Shawn + I watched this month:
Once Upon a Time in Hollywood (LOVED! Bought it off iTunes)
The Lincoln Lawyer (on Netflix, came out a few years ago but had both never seen it. So good!)
Time Trap (on Netflix, kind of campy but really good!)
Europa Report (on Hulu, if you like space movies this is for you!)
Books I read This Month:
The Alice Network (really wanted to like this, but never got hooked on it. And I usually love all Reese Witherspoon Bookclub Picks! Actually gave up on this book half way through)
The Lost Colony (I am OBSESSED with all AG Riddle's books! If you like Dan Brown, you'll love all the AG Riddle books. His newest on in the Solar War trilogy just came out and I'm reading it now. Can't wait for bedtime and to read it!)
Podcasts I loved this month:
I was actually on a podcast this month! My girlfriend just launched a podcast, and I was her first guest! I talk about the behind the scenes of blogging, and also share some insight into how I juggle it with the kids and family. You can listen to it here!
Sibling Revelry – Kate Hudson and her brother Oliver Hudson just came out with a podcast all about siblings and I'm loving it! Love how much they like each other and the importance they place on family. They have really entertaining banter, and love the glimpses they give into their hollywood life. They're both really grounded and kind.
Have a Great December!
Wishing you so so so much love in December! ?