What's Been Cooking This Week? (December 20th)
Happy Sunday!
Less than a week until Christmas! We had a rainy weekend, but it dried up enough for us to still get lots of outside play time.
The boys had the most fun in this huge pile of leaves!
What's Been Cooking?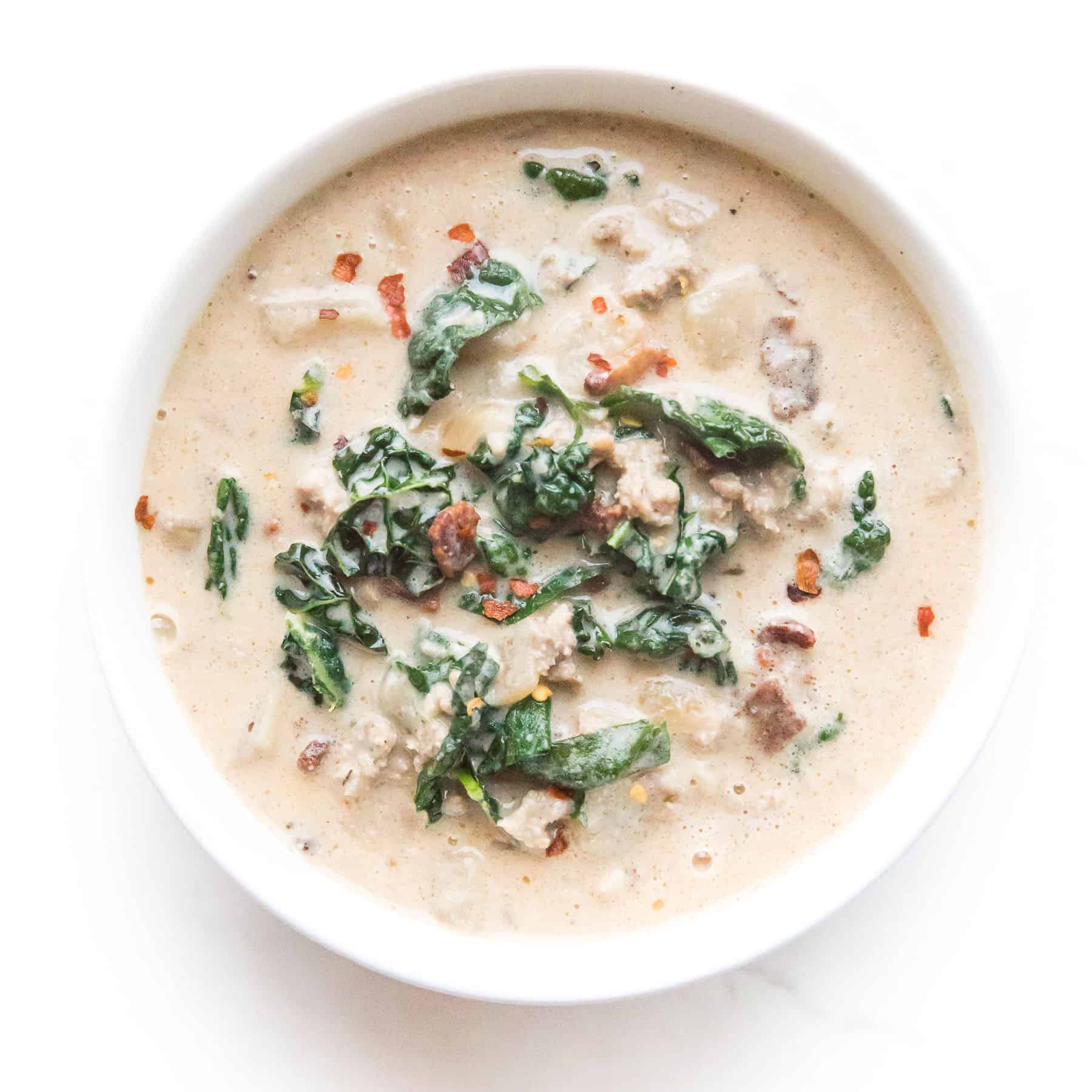 On Sunday, I shared my recipe for Keto Zuppa Toscana.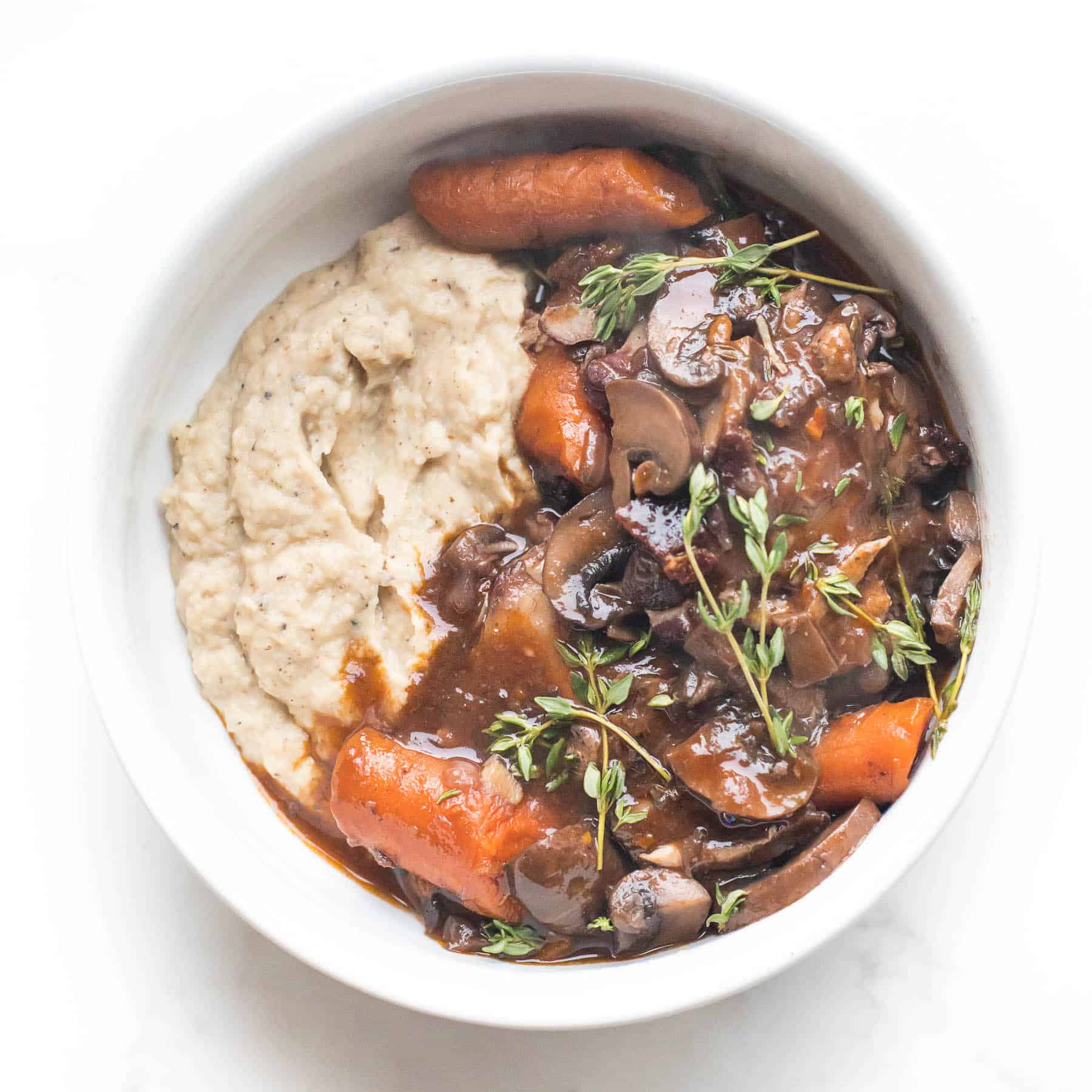 On Monday, I shared my NEW recipe for Keto Instant Pot Coq Au Vin.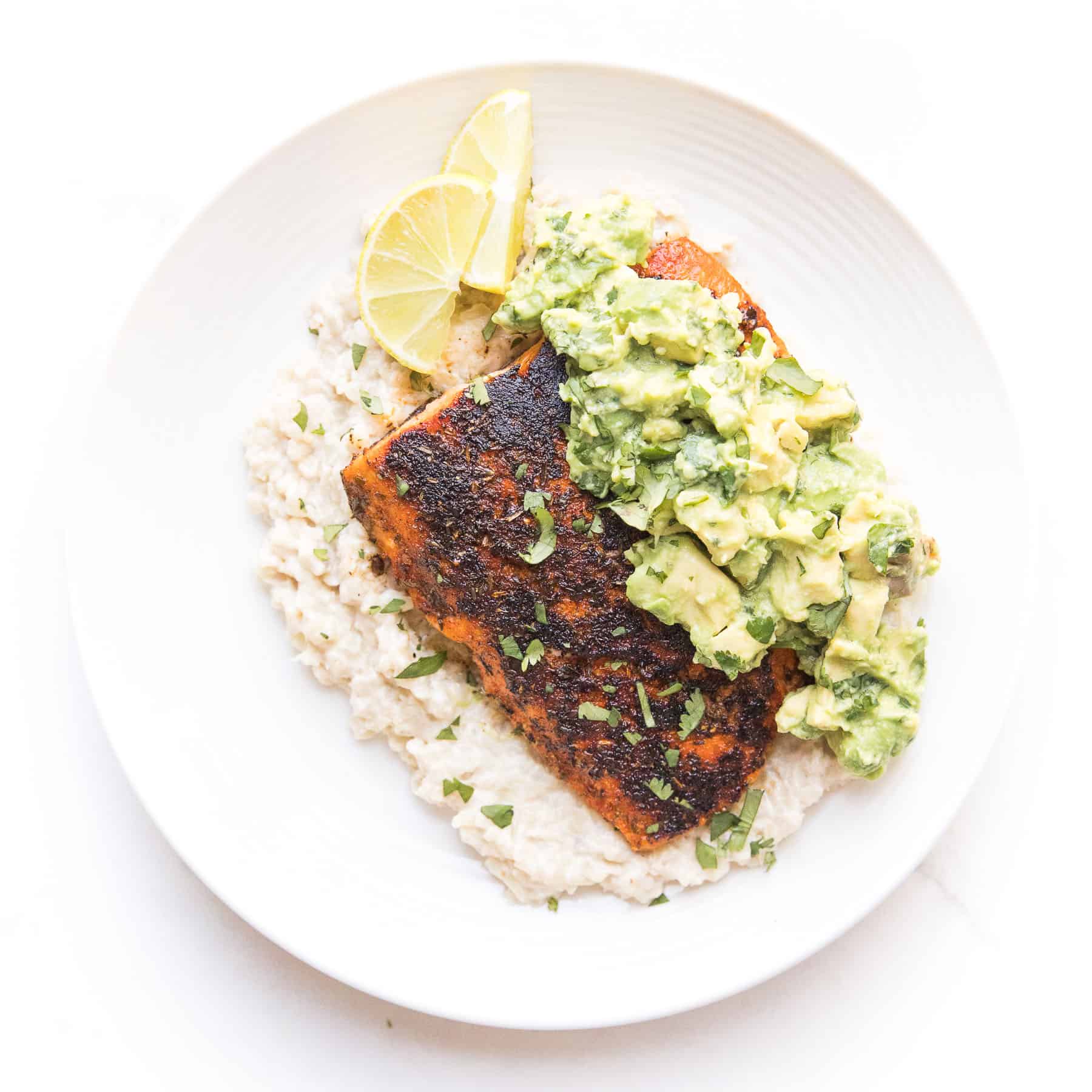 On Tuesday, I shared my recipe for Keto Blackened Salmon.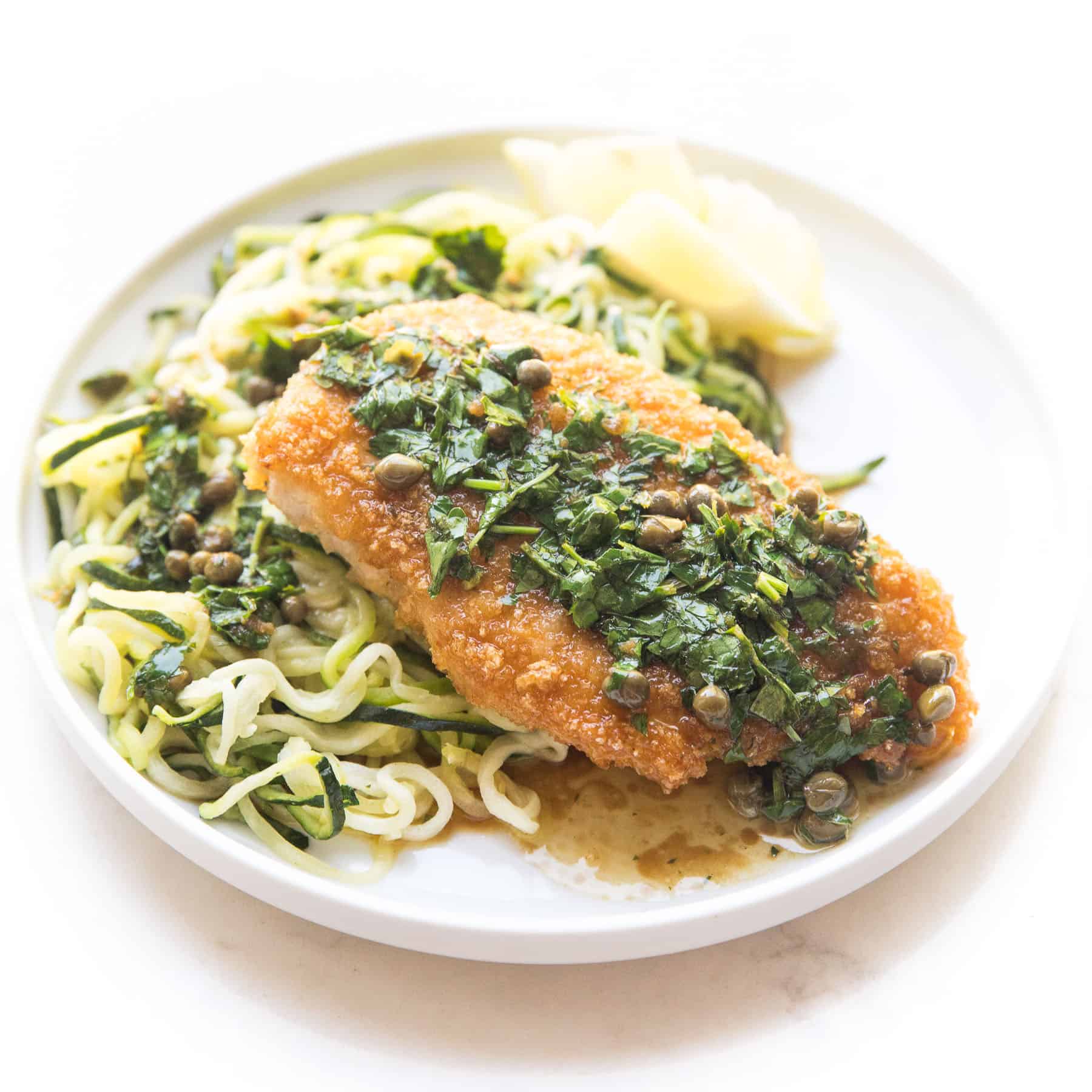 On Wednesday, I shared my recipe for Keto Chicken Piccata.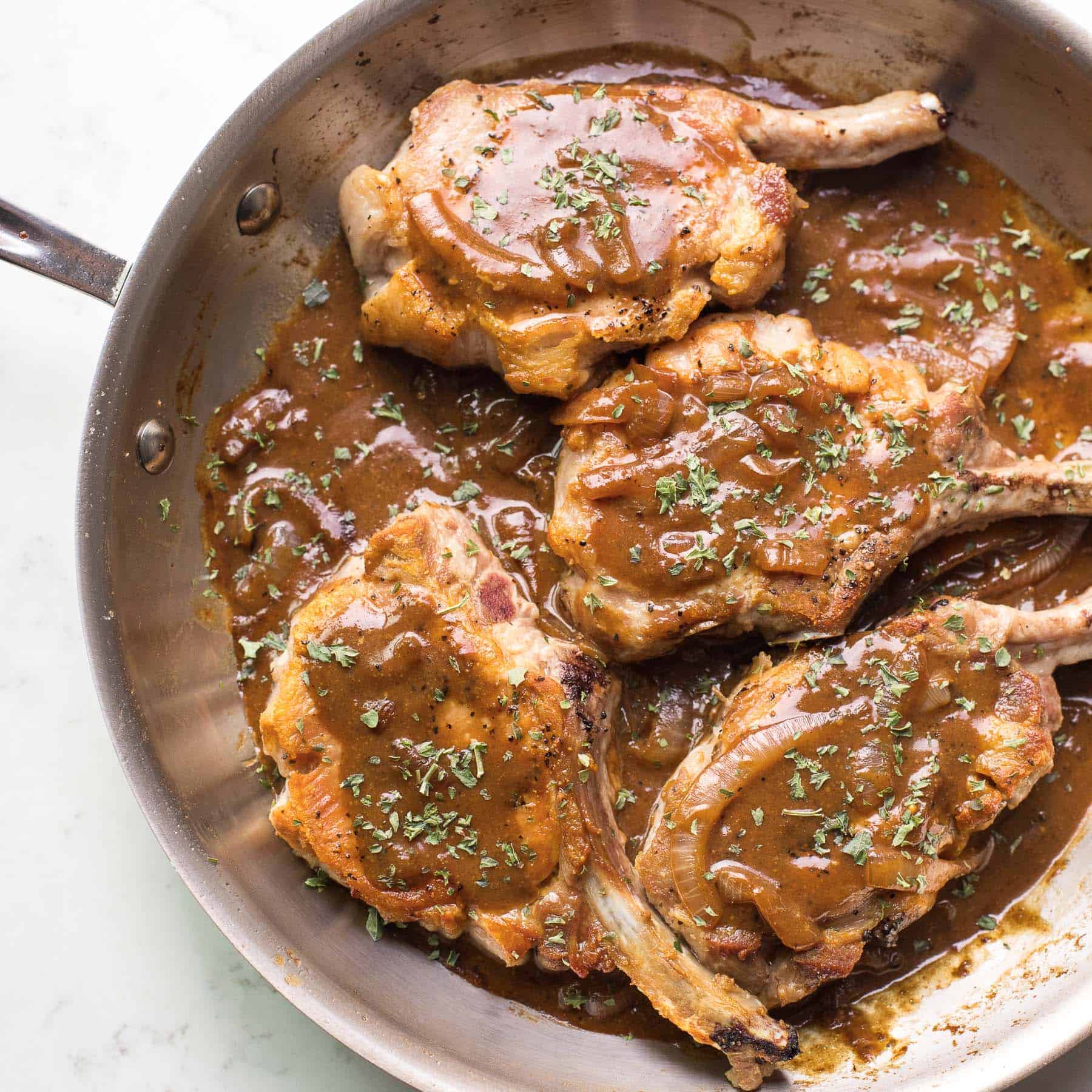 On Thursday, I shared my recipe for Keto Balsamic Mustard Pork Chops.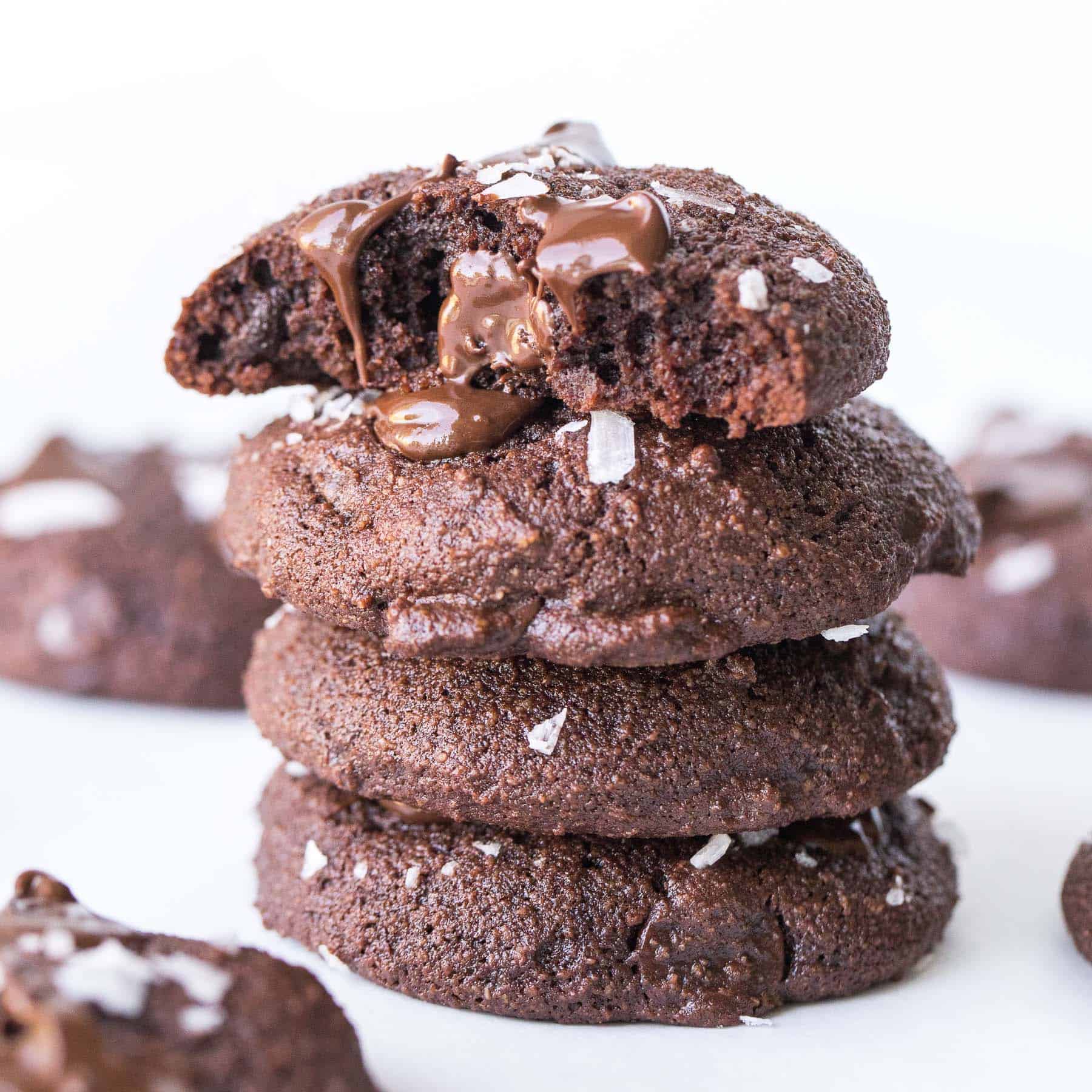 On Saturday, I shared my recipe for Keto Chocolate Cookies.
Weekly Menu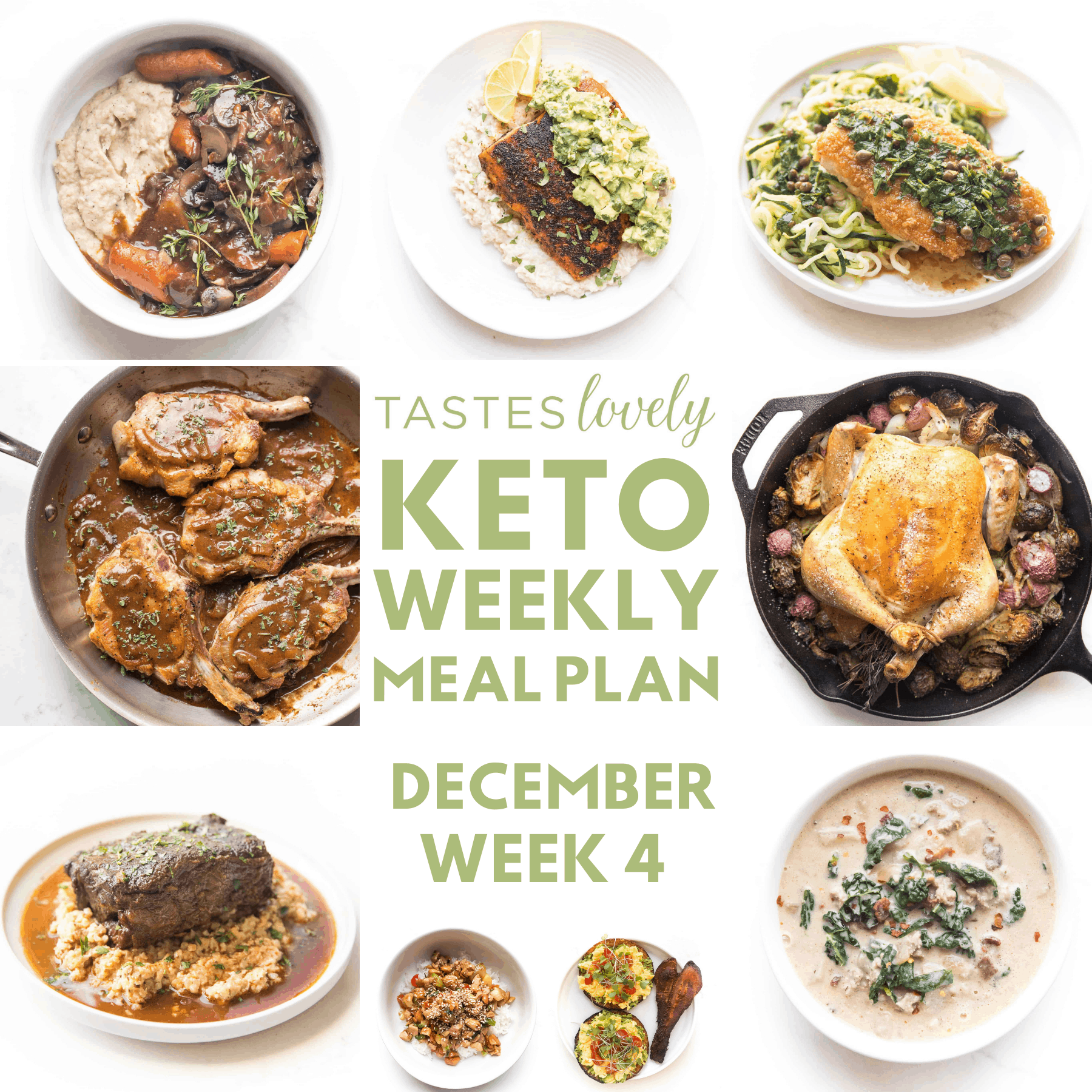 On Friday, I shared my Keto Weekly Meal Plan. Includes recipe links, a printable menu + grocery list template!
Happening on Instagram
Puddle Jumpers!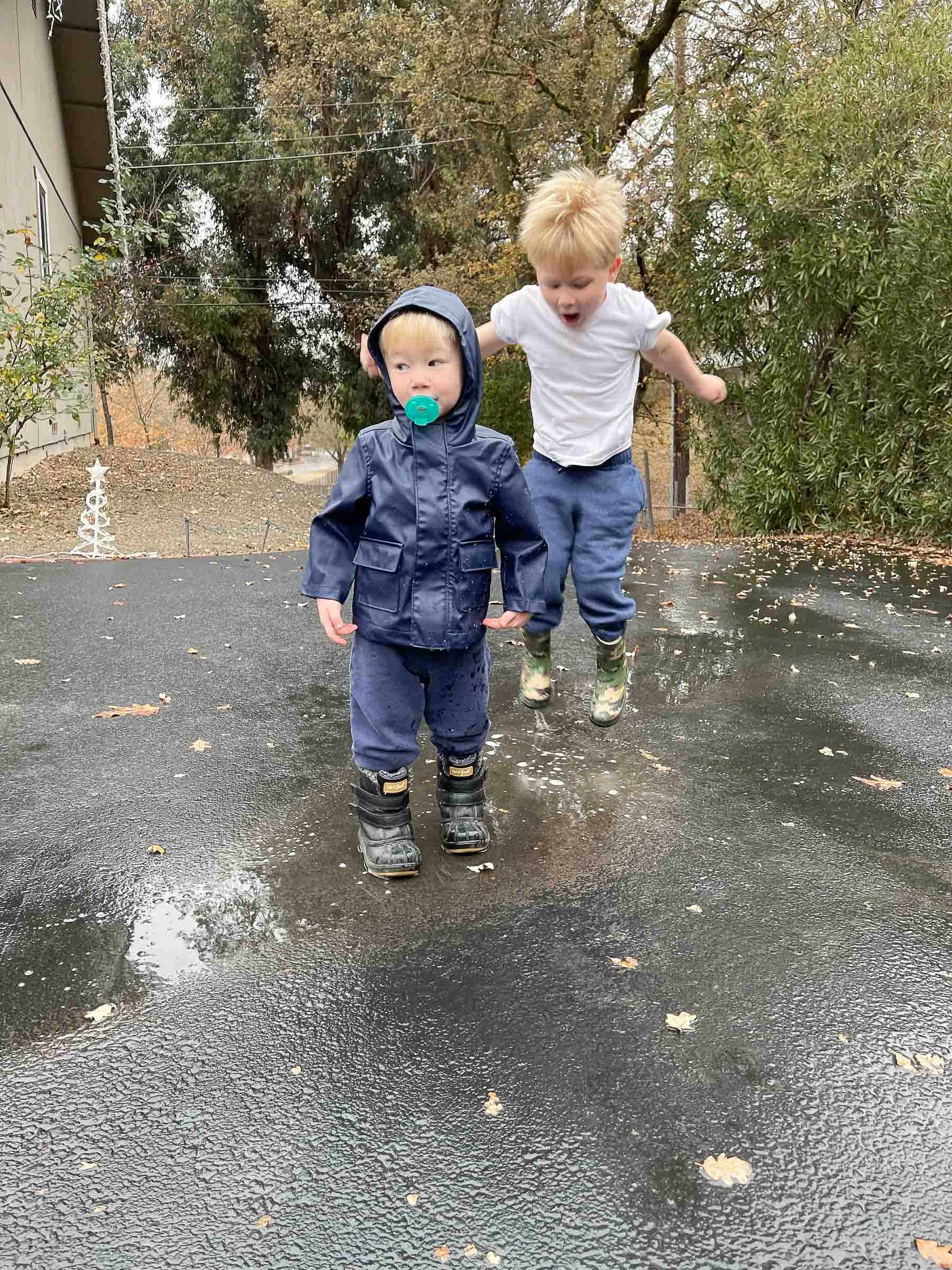 When you wake up and it's been raining all night, you put your rain boots over your jammies and jump in puddles before 8am!
Cocovon?
On Monday Shawn came home from work. I asked him "How was your day?" He said, "Good!….I did not know that was how you spelled Coq Au Vin".
He clearly watches my Stories, and learned that it isn't spelled Cocovon like he thought, but coq au vin. The guy took spanish in high school, so can't blame him to not know the fancy french cuisine.
Peachy Life Podcast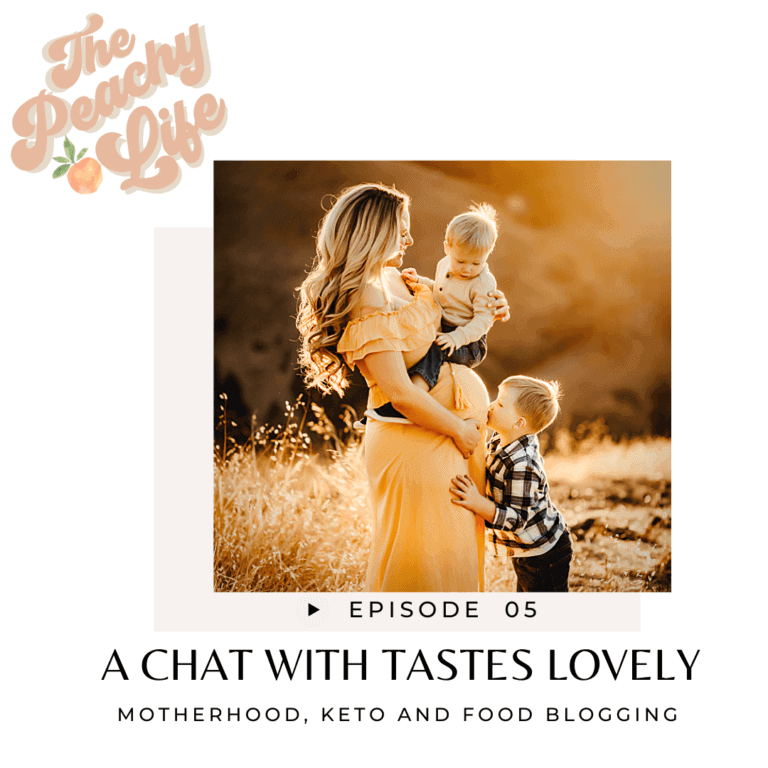 This week I was on my friend's podcast The Peachy Life! We talked all about motherhood, food blogging, eating clean keto, body image and marriage. But mostly had tons of fun laughing because Ashley is one of my soul mate friends.
So many of you have already listened and loved it! Available anywhere you listen to podcasts, or get links  on where to listen here.
35 Weeks!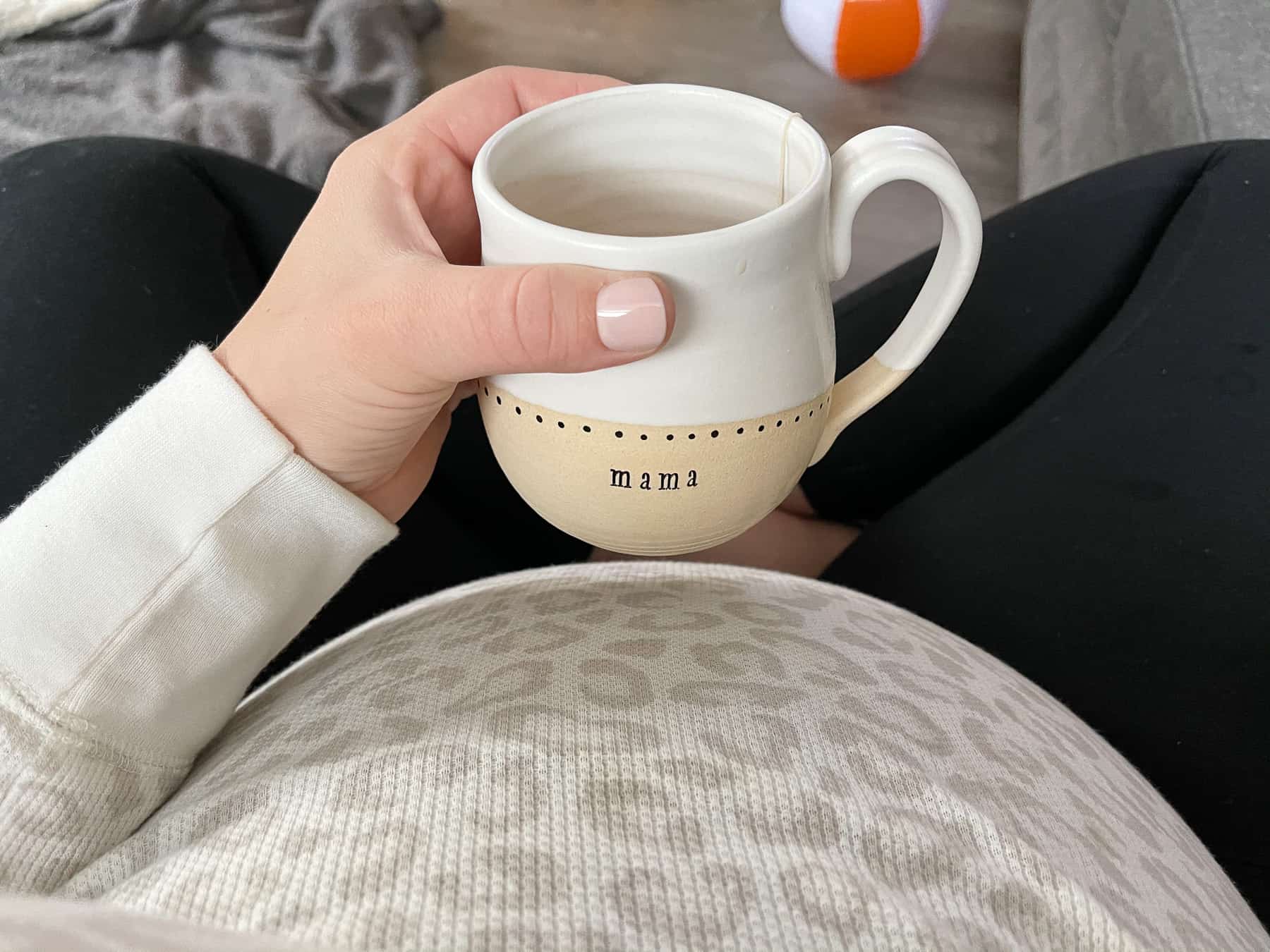 On Wednesday I was officially 35 weeks pregnant! You will NEVER hear me complain about being pregnant, especially after having my water break at just 32 weeks with Josh. I'm more than happy to stay pregnant as long as needed!
I shared a great video clip of this baby boy kicking and moving around while drinking my tea out of my favorite mama mug. (Video clipped saved on my Pregnancy Part 2 Story Highlight)
Aren't baby kicks the best?!
Teacher Gifts
I *almost* forgot to get teachers gifts this year! Yikes! Luckily when dropping Josh off at preschool, the mom in front of my was handing out gift bags to the teacher and totally reminded me.
My absolute go to teachers gift is gift cards to a grocery store like Trader Joe's, Sprouts or Whole Foods. I feel like everyone goes grocery shopping and wants healthy food in their kitchen. I also include a really nice hand written note thanking the teacher for all their hard work, and have Josh sign it too (he's just 5 years old)
I got SOOOOO many messages from teachers saying "YES! All we want is gift cards! We have way too many coffee mugs/scarves/lotion/ornaments/apple themed everything!"
Which was so great to hear, since gift cards are all I had energy for this year! Haha!
Teachers are so amazing and deserve alllll the gift cards!
Muddy Hill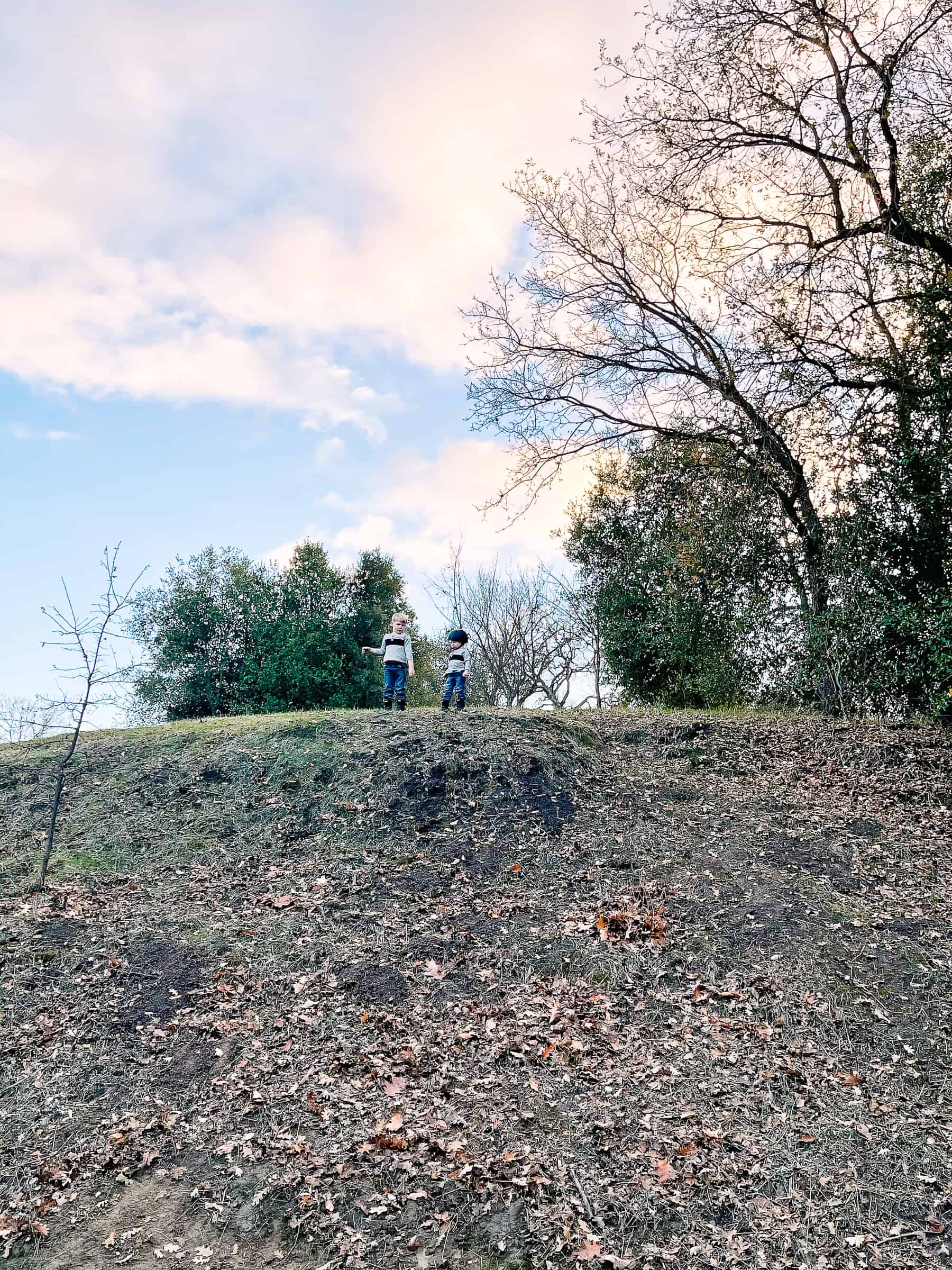 After another rainy day, we took the boys to the playground. Rather than playing on the swings and slide, they climbed the muddiest hill they could find.
Fine by me! I love nothing more than letting kids be little, get dirty, explore and have FUN! That's what washing machines are for!
Stocking Stuffer Inspiration for Little Boys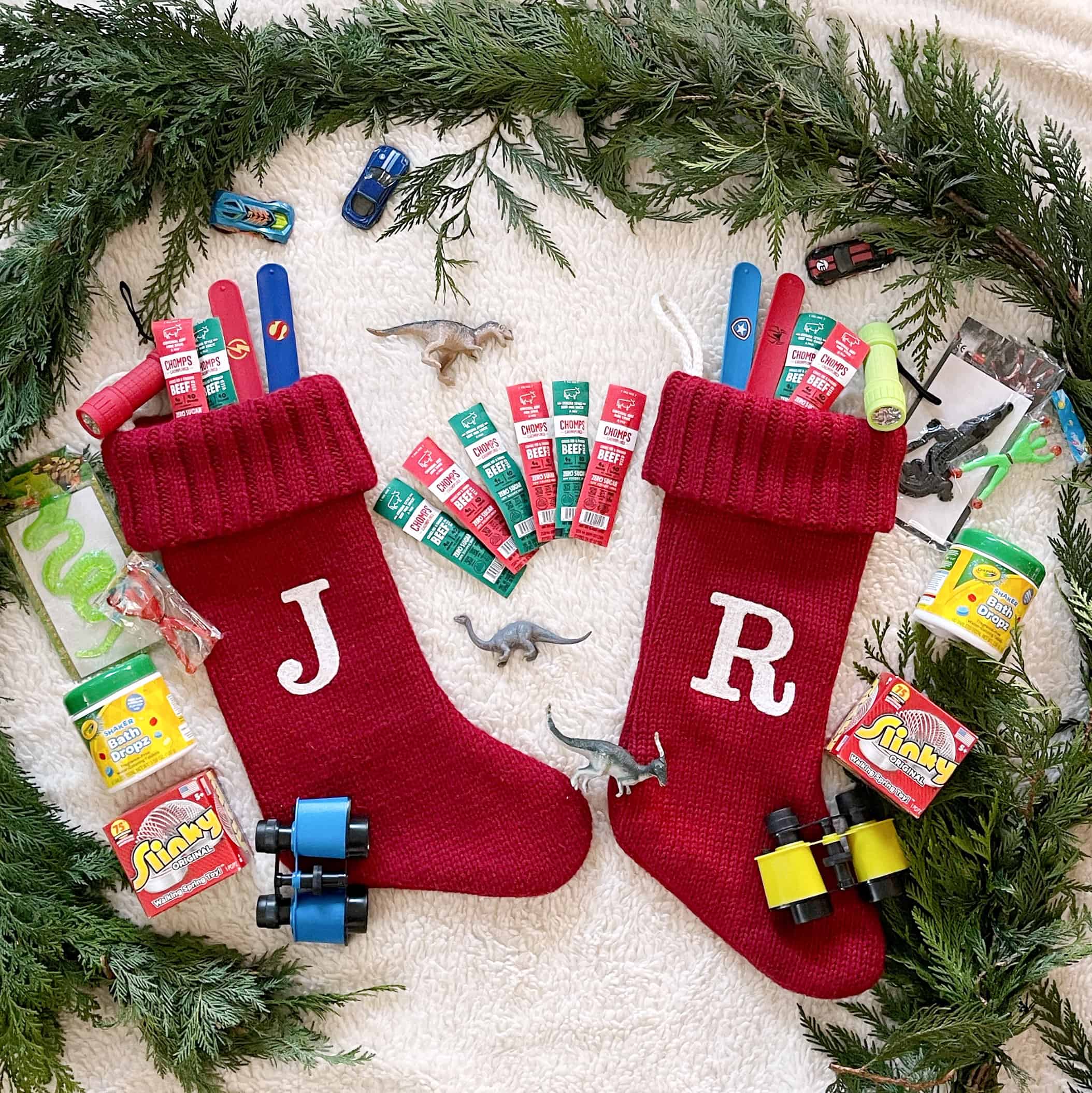 I still have a bit of Christmas shopping to do, but this week I crossed the boys stocking stuffers off my list! Here is everything I got for their stockings in case you need inspiration!
Baby Appointment Update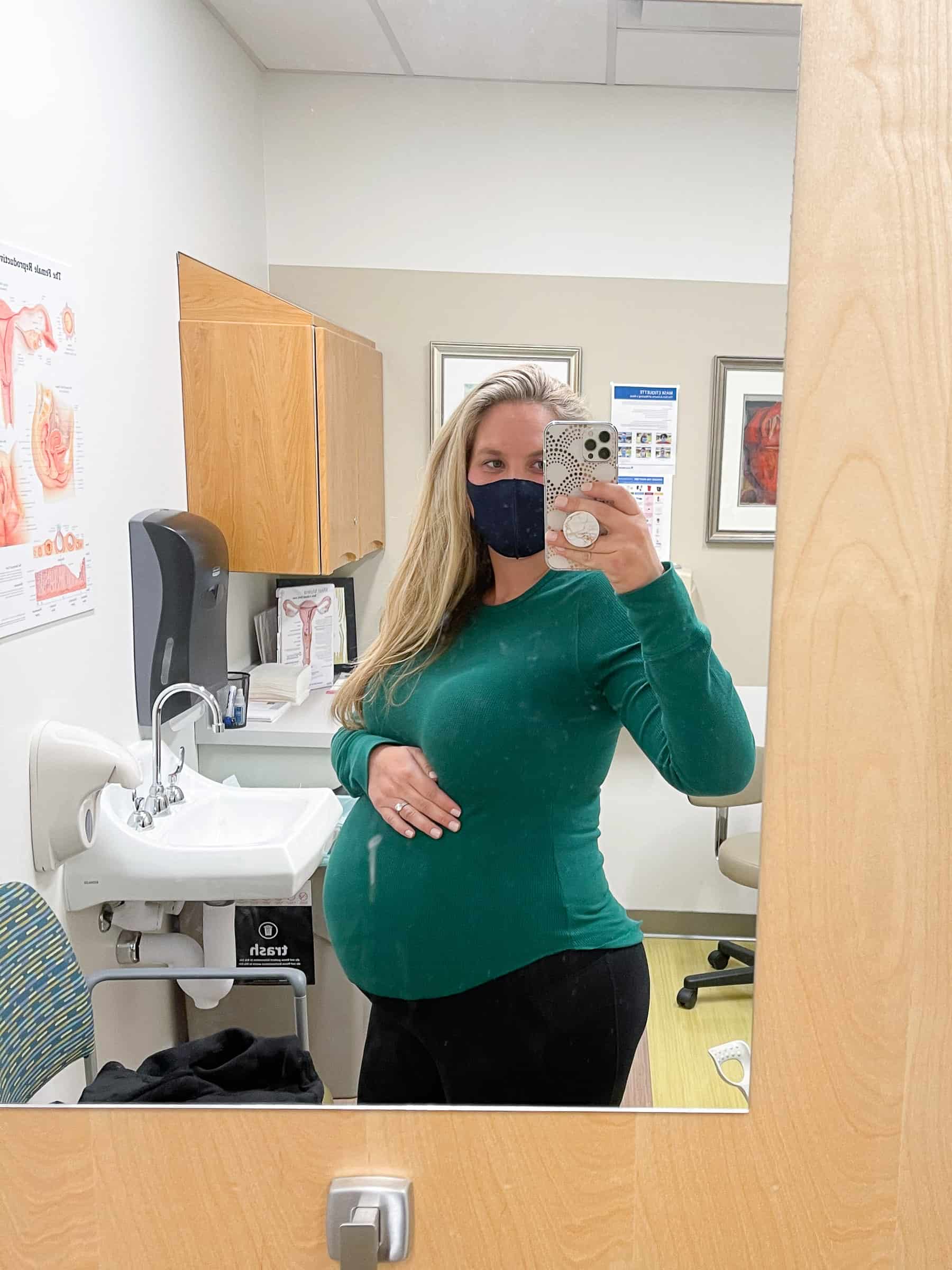 On Friday I had an appointment to check on the baby. Everything is looking great! He's head down!
I got super nervous before my appointment getting this blaring alert on my phone just 1 hour before I had to go to the doctors.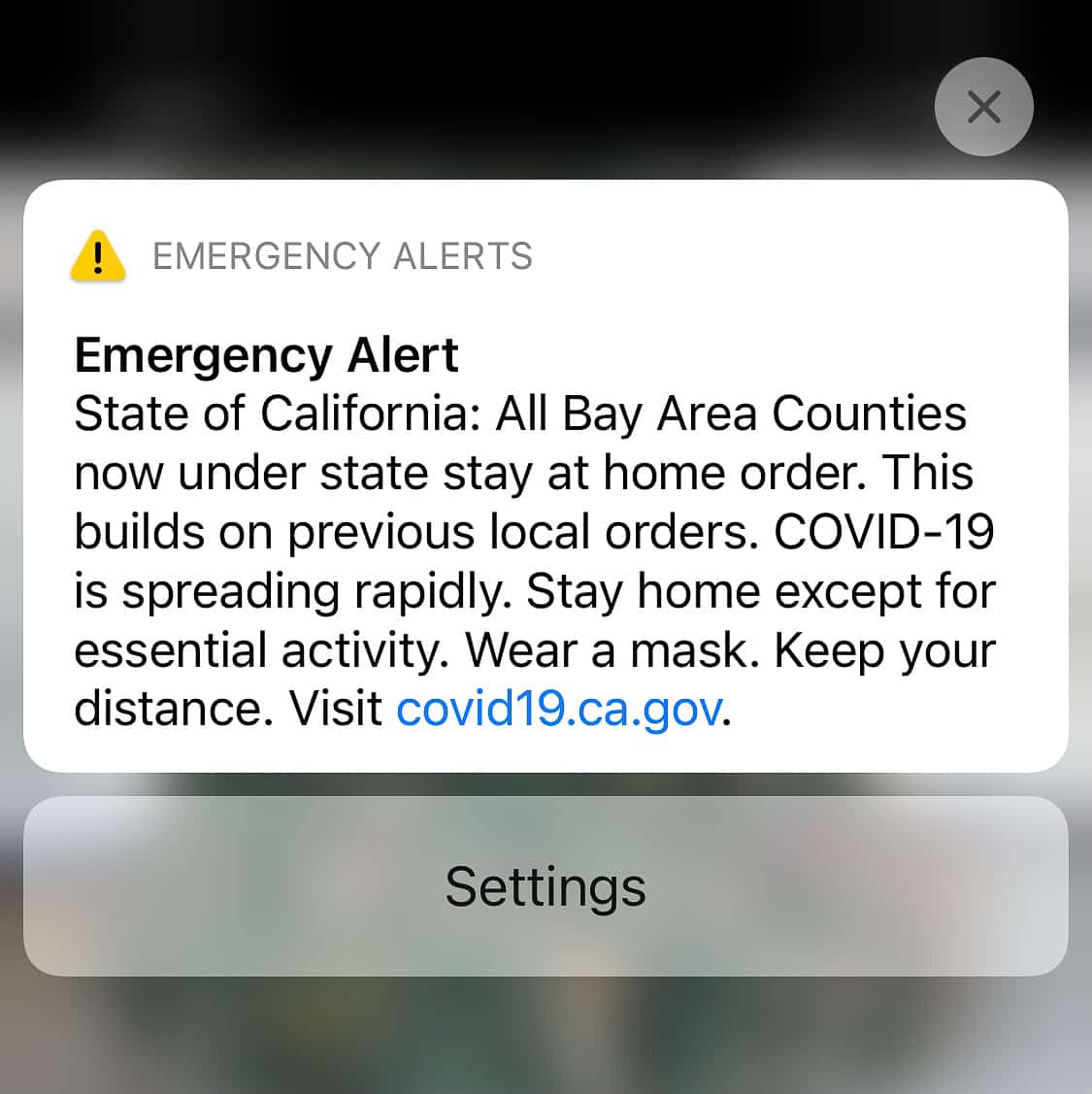 It definitely doesn't feel like the calmest time to be having a baby. But I checked with my doctor and she said no matter what, Shawn will be able to come to the hospital with me for delivery. They would never take that away. Phew! For sure strange times to be having a baby within the next month.
I've completely put myself into a protective bubble. I am not watching the news at all. Shawn is watching it and filtering everything I need to know. I'm just trying to stay calm and positive and hope for the best. I know everything will be just fine and great!
A BIG REQUEST!
If we could all keep it really calm and casual with the end of my pregnancy, I would *love* that!
I am someone who gets extremely nervous about change, especially when it feels like a big deal. (Why my wedding was only like 25 people, ha!) I do best when things are low key.
Things like guessing when the baby is going to come, or asking about hospital protocols, or worst of all telling me any labor horror stories freak me out!
The best things to say to me are:
"You look great!"
"You're going to do great!"
"I'm so excited for you!"
and maybe also something like, "I just had a baby and everything was fine at the hospital!"
Anything else just really makes me very much beyond nervous and scared and antsy. This is my first time having a baby with such a big audience, so thanks for all the love and support and sharing GOOD VIBES ONLY!
Mommy Joshie Date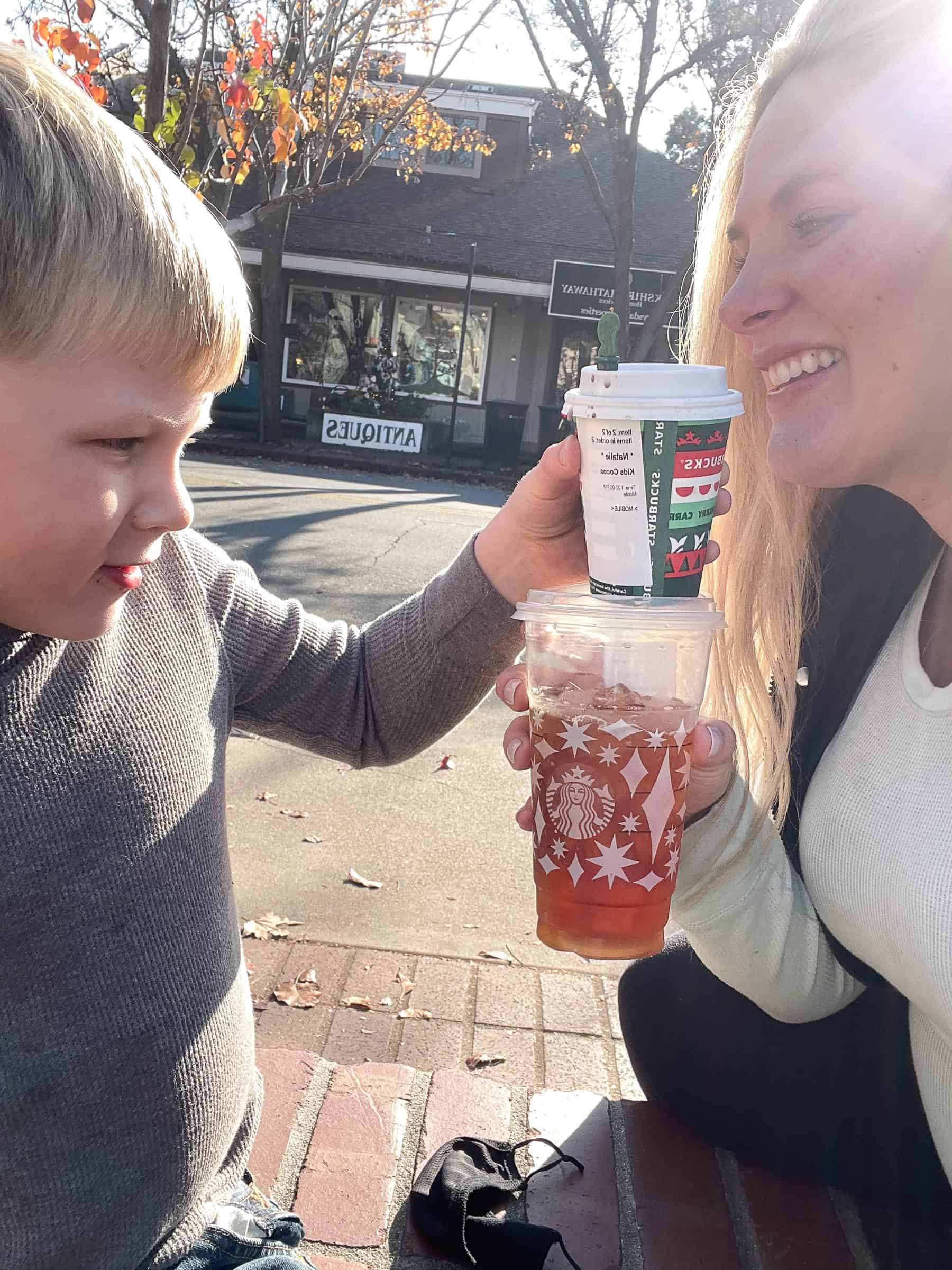 On Saturday, Shawn stayed home with Ryan while Ryan took a nap so I could take Josh on a special Mommy Joshie date! We got Starbucks, and then went Christmas shopping at the local stores in our town to support our small businesses.
HIGHLY recommend taking your kids on special dates 1-on-1! The absolute SWEETEST sweetest sweetest time.
Family Christmas Gatherings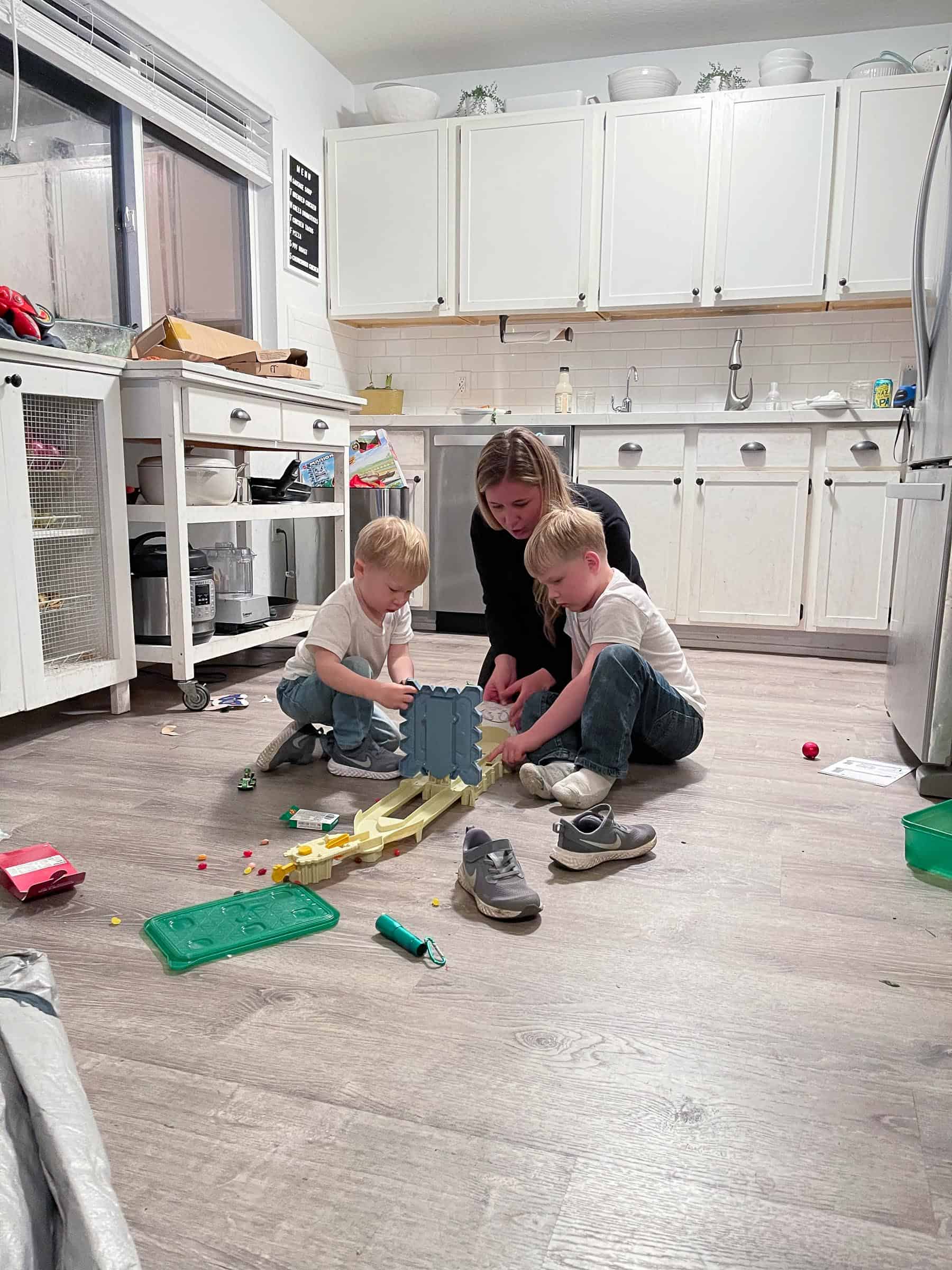 We had some early Christmas gatherings with family this weekend!
On Friday, we had over Shawn's dad and his siblings for a pizza party and presents. The boys are SO in to new presents this year! They love the excitement of unwrapping them and playing with them. Adorable.
Also! HIGHLY recommend taking the easy route and just ordering pizza if that's all you have energy for! Ha!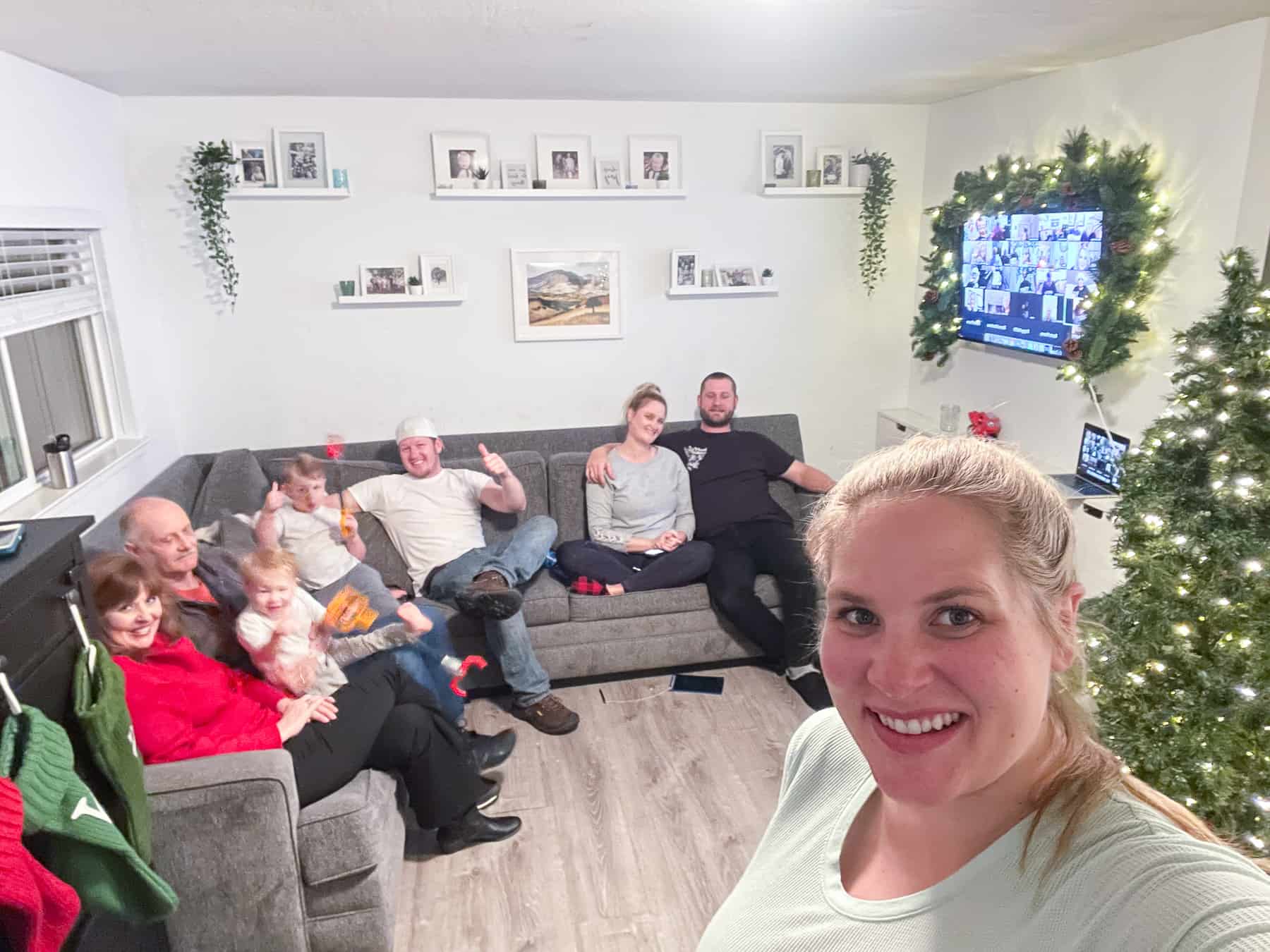 On Saturday, I had my family over and we had a zoom virtual Christmas party with my dad's whole extended side of the family. We usually all get together in December, but adjusted to virtual this year. It actually worked out because family from all over the country could join rather than just local family.
Again, we ordered takeout. All about easy this year!
Little Luxury Of The Week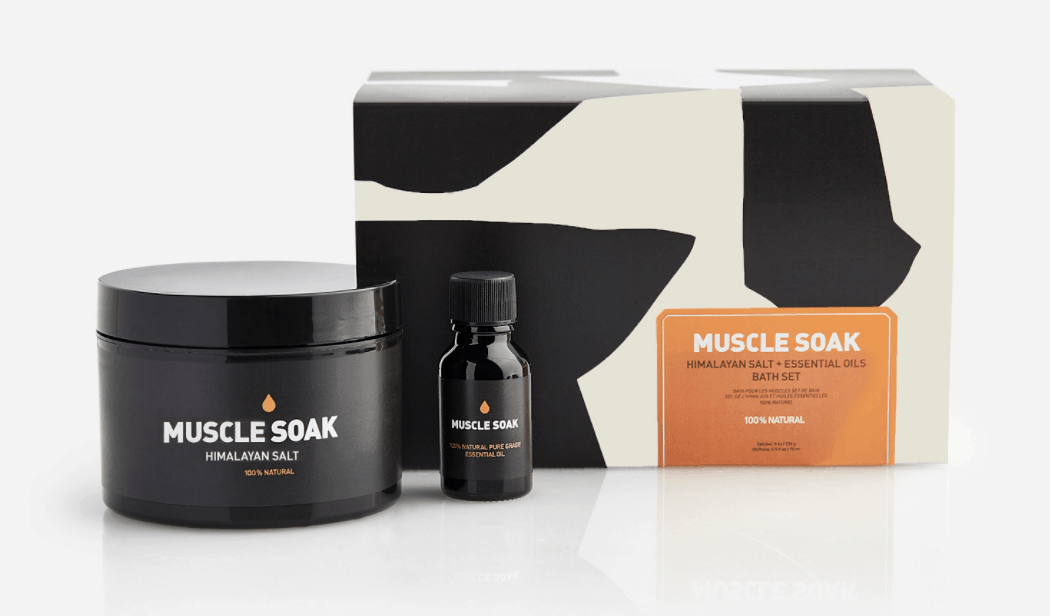 After a long day of chasing around 2 little boys while 35 weeks pregnant, my back and legs and butt are killing me! I have a full waddle. I've been loving taking a warm bath (don't worry, not too hot for the baby!) with this muscle soak bath set. The salt eases my aching muscles, and the essential oils smells amazing and gives my muscles that tingly feeling of relief. The best!
You can get it here, and code TASTESLOVELY gets you 35% off!
Funny Story Of The Week
After my baby doctors appointment on Friday, I was showing the boys the video of their baby brother from the ultra sound. Baby boy was moving and wiggling around.
Josh (my 5 year old) looks up at me and we have this adorable conversation –
Josh: Mom, does baby brother ever kick your poo?
Me: Haha! I guess so! But it's ok, it doesn't get him dirty.
Josh: And your pee too?
Me: He squishes where I have to pee. That's why I have to go pee so much.
Josh: Oh! I don't have to go pee at all right now!
Kids are TOO CUTE!
Have A Great Week!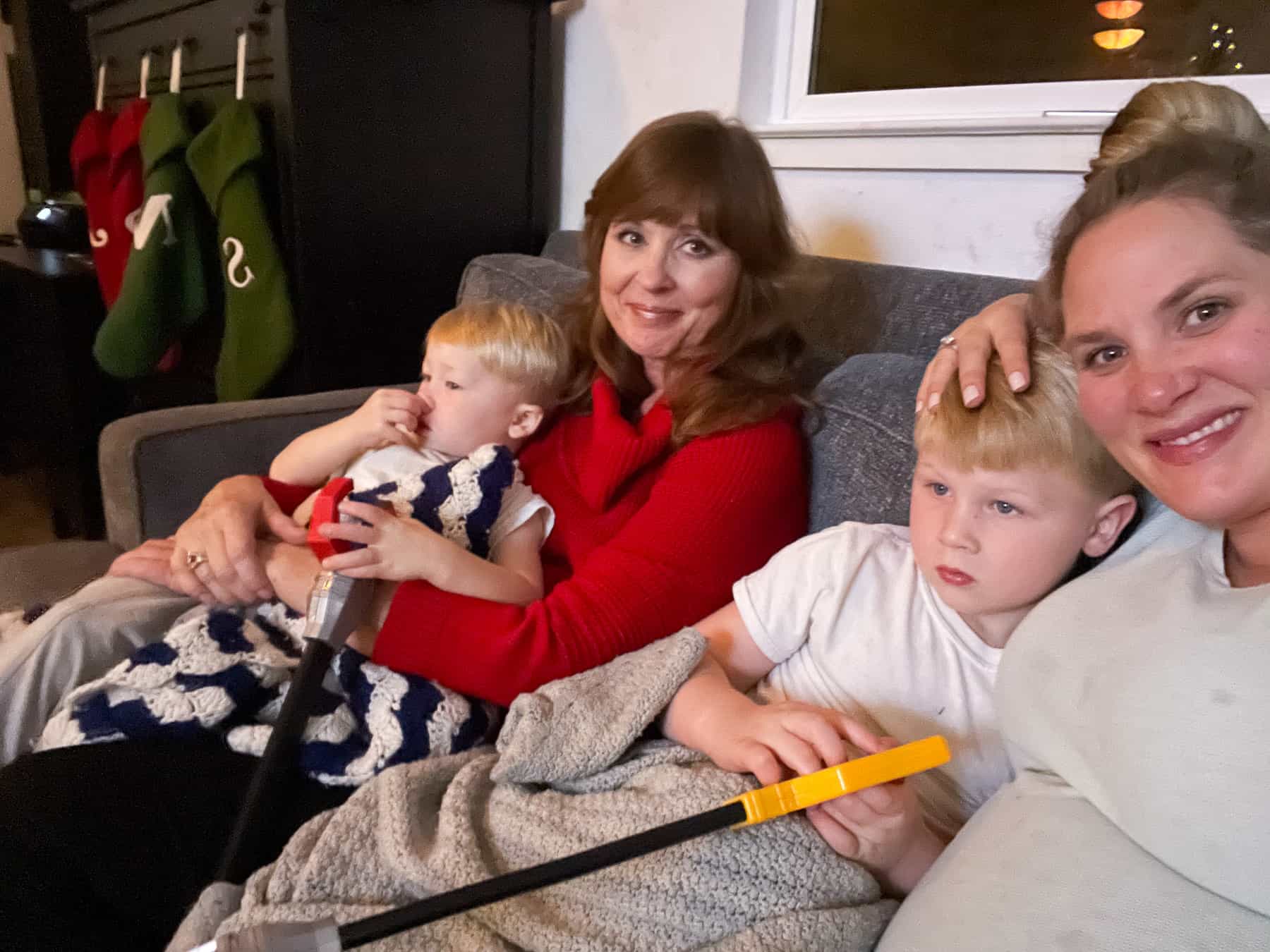 I hope you have the best, most wonderful Christmas week! Looking forward to lots more snuggling on the couch with my boys watching Christmas movies with my beautiful momma!
Hugs!
Natalie