NY Steak with Cilantro Onion Dredge
Grilled NY steaks with a fresh cilantro onion dredge sauce. After grilling the steaks, give them a quick dredge in this olive oil and herb board sauce and they will be packed with flavor! Low carb, gluten free, paleo and Whole30.
I fought the law and…I WON!
Everyone listen up. I successfully got a speeding ticket dismissed in court! I still can't believe it worked. I have to share this method with the whole world! I only wish I had known about this sooner.
Before I share, let me start by saying that I highly respect officers and the law. But here in California, speeding tickets by motorcycle cops is out of control. They are ev-er-y-where. Their only job is to write tickets. That's it. And the tickets are INSANELY expensive. For my speeding ticket, it was $377 for speeding, and then $424 to be able to go to traffic school so my insurance wouldn't go up. And I would still have to pay for traffic school separately. Around $1000 for going 75 on the freeway?! Holy smokes! Please tell me how that is reasonable.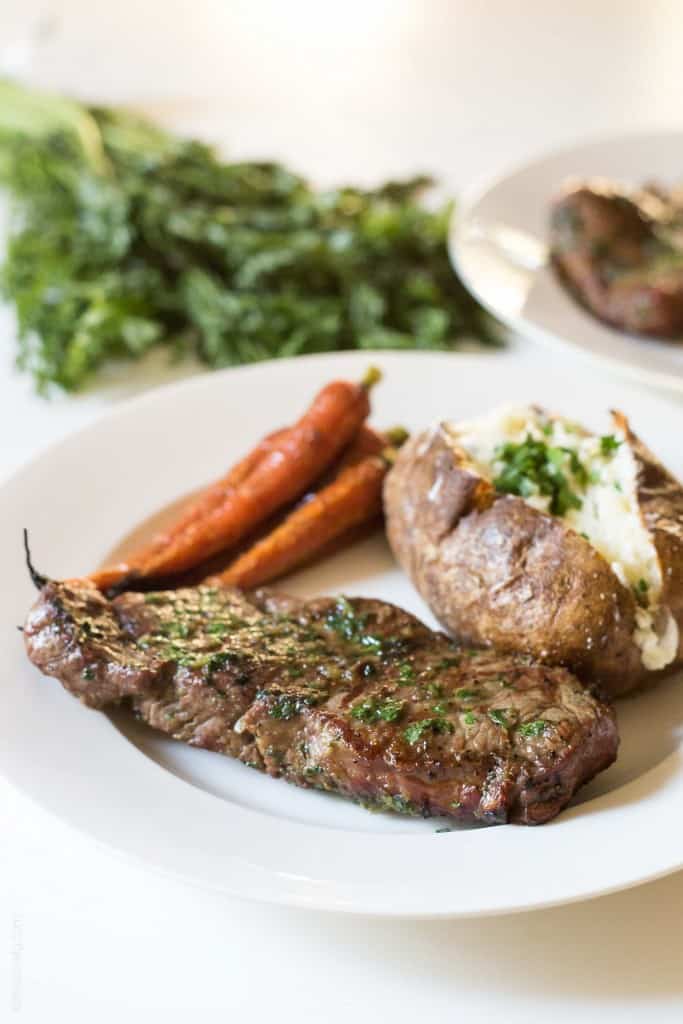 My friend is married to a cop, and he let me in on a little secret. If you ever get a ticket, if you fight it in court it is unlikely the cop will show up. If he doesn't show up, the ticket is automatically dismissed because he is not there to give testimony. He said you have at least a 50/50 shot of them not showing up. I kept this in mind in case I ever got pulled over again.
Which I did in July early in the morning on my way to work. I was very nice and respectful to the officer as he was giving me my ticket. I tried to be unforgettable.
After I got my ticket, rather than paying it, I went to the court date posted on the bottom of my ticket and plead "not guilty". Very easy. You check in first thing in the morning, then get shuffled in to the court room with everyone else who has traffic related issues that morning. The judge calls up each person, reads you the traffic issue you are there for, and asks you how you plea. I said "not guilty". Then he asked if I would like to have the court date within 60 days, or if I would like to waive my right to a speedy trail. I said "within 60 days", mostly because I am pregnant and wanted to get this taken care of before the baby comes. Then I was assigned a new court date to appear in front of the judge and plead my case. This took maybe 3 hours of my time, including driving roundtrip.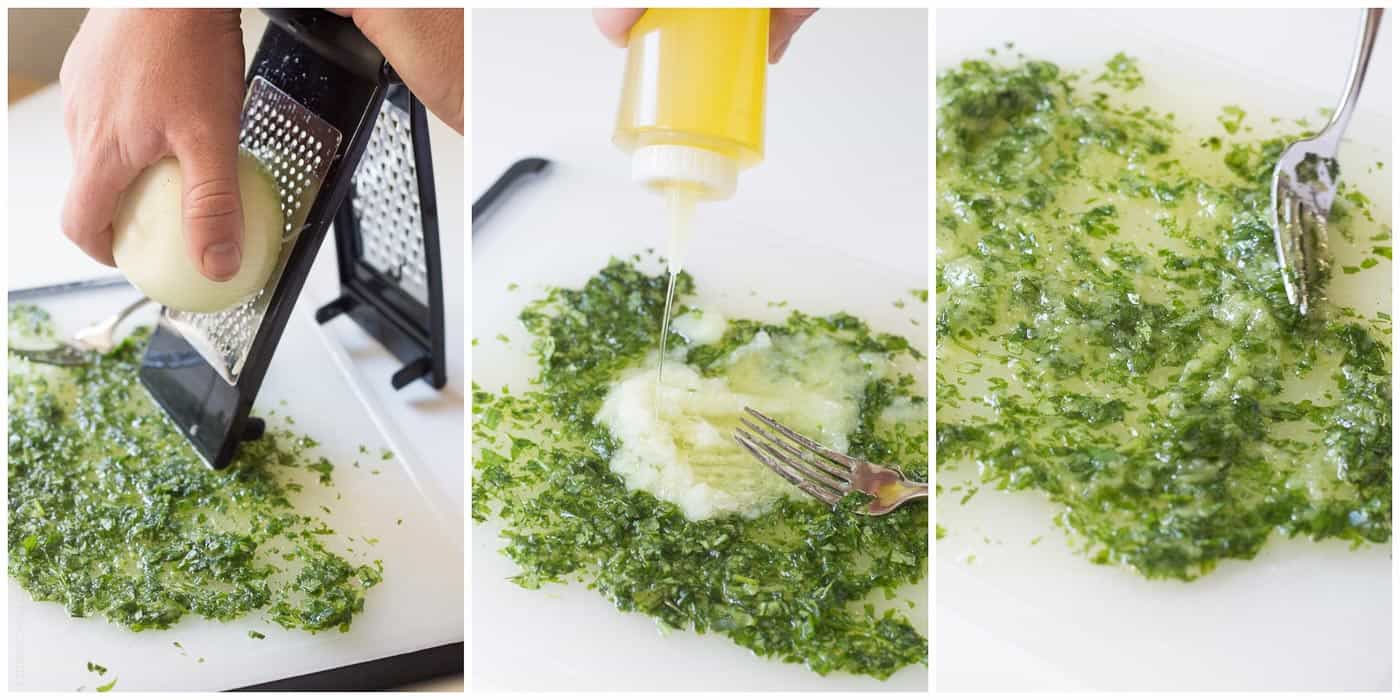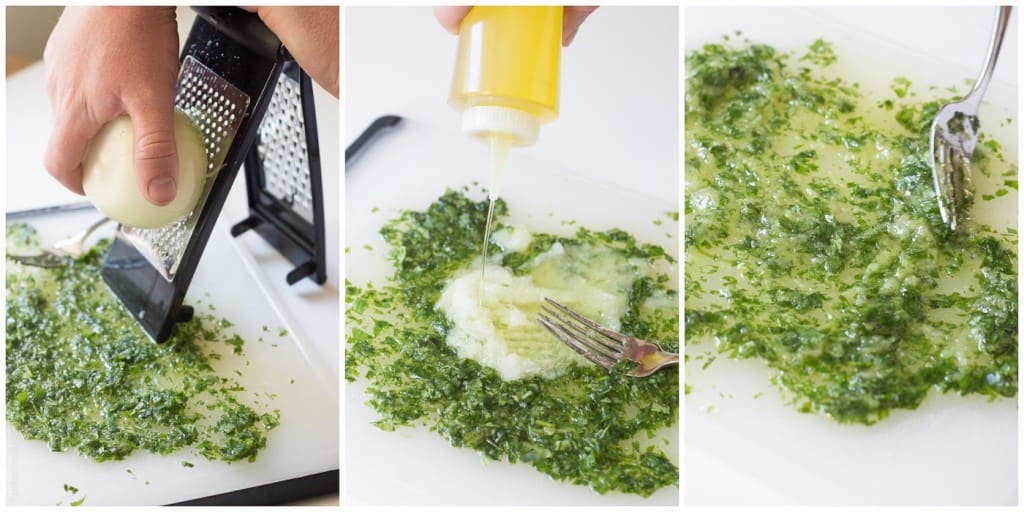 I had my court date to appear on Friday. There were a few cops standing outside the courtroom waiting to go in as well. I walked by them to read their name tags to see if any of them was the cop who gave me my ticket. No matches! I was starting to feel pretty good.
They opened the courtroom and we all went in. There were probably 30-40 civilians there to plead their case, and only 3 cops showed up! 3! Everyone else got their tickets automatically dismissed. That is WAY better odds than 50/50.
When you get in, the court facilitator goes thru and takes attendance by reading off each persons name, followed immediately by the officer who wrote that person their ticket. So you know right then if your cop showed up or not. Mine didn't! Then, you wait for the judge to come in. The judge goes thru all the names again. And if your cop wasn't there when they took attendance, the judge tells you right then that your ticket is dismissed. No fine, no points on your license, nothing. It's almost like it never happened! The energy in the room was so happy.
Then you just wait for them to adjust it in the computer, and they give you paperwork for your records stating that your ticket was dismissed. This took another 2 hours of my time, including drive time.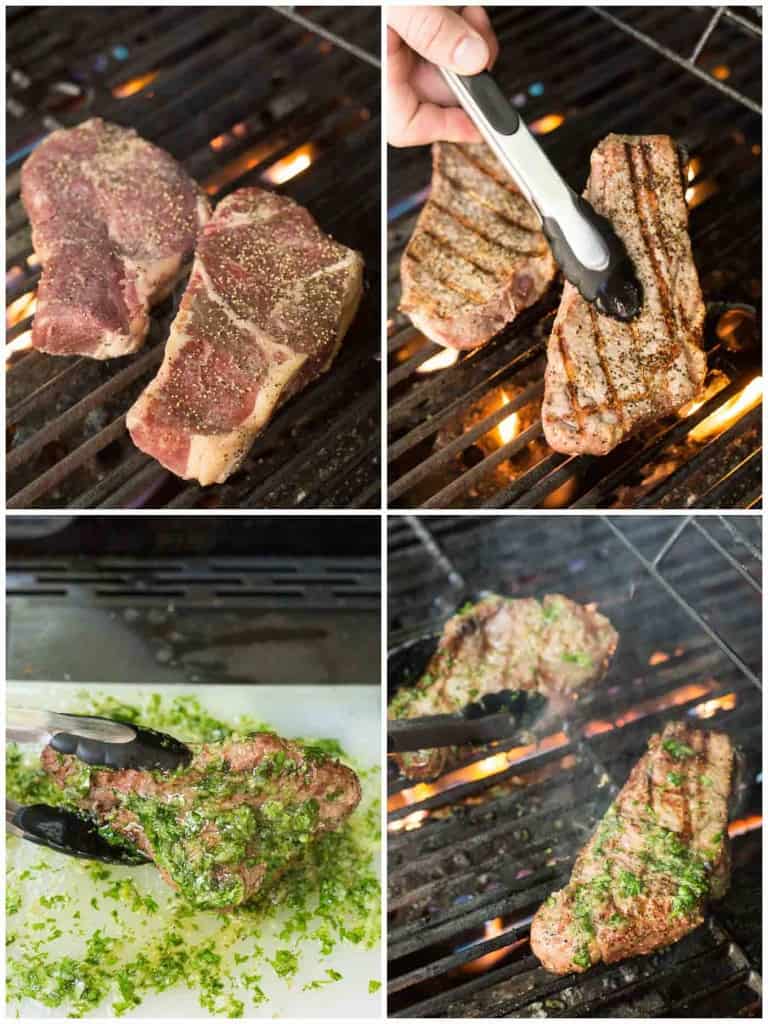 The great thing about it is you have absolutely nothing to lose! Worse case scenario the cop does show up, you plead your case, and the judge doesn't dismiss it. You just have to pay the ticket. They can't raise it any higher. You're just out your time trying to fight it in court. But for that much money, I was willing to gamble my time. I have baby stuff to buy!
So for 5 hours of personal time, I got out of a very expensive ticket. Was the best way to end a Friday. Shawn was ecstatic! I called him as soon as I got out of court to let him know the good news. It felt like winning the jackpot! He told me to hurry home, we're celebrating and he would be cooking his NY steaks with cilantro onion dredge.
I love watching Shawn grill, he is in his element in front of that bbq.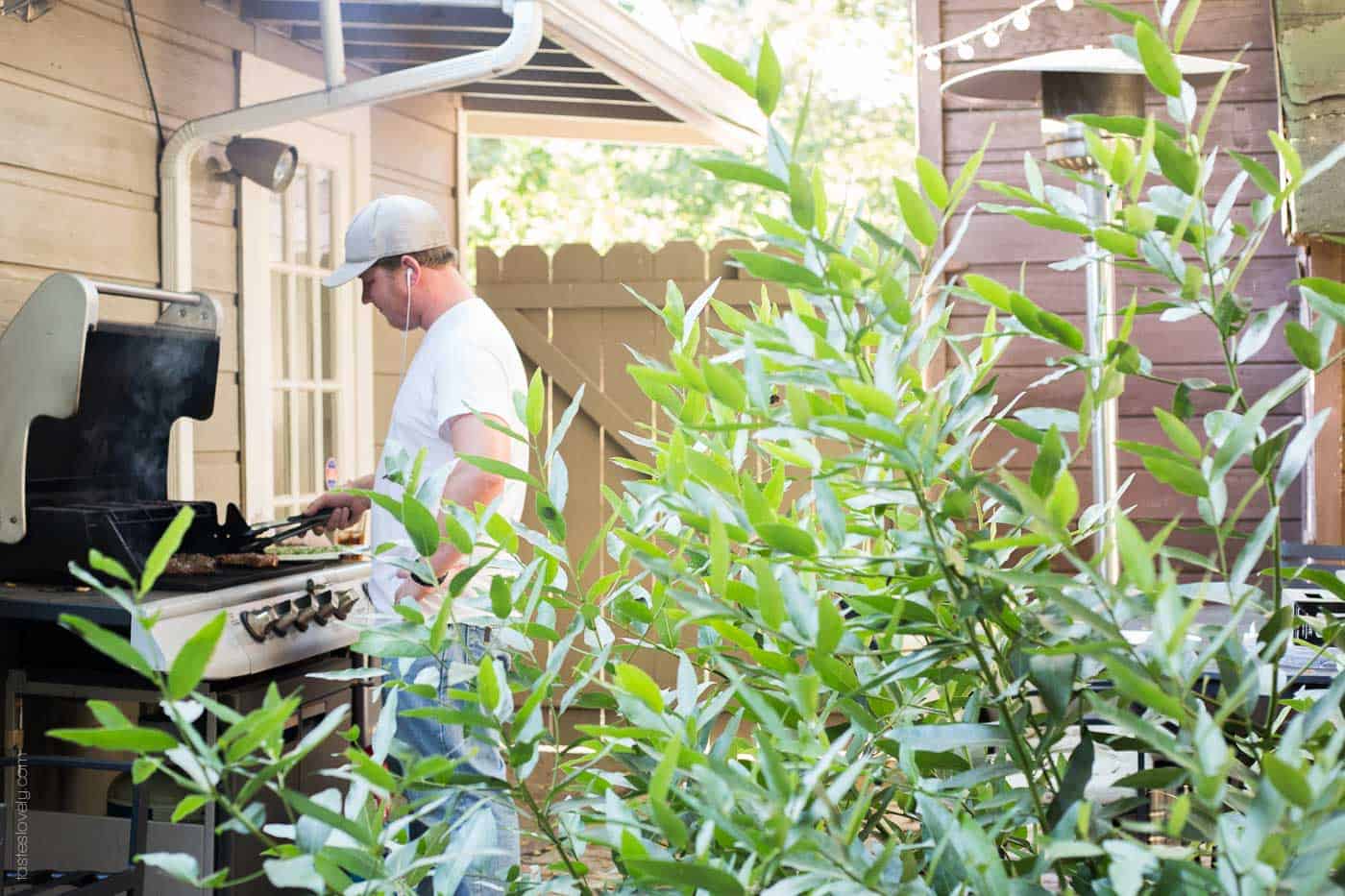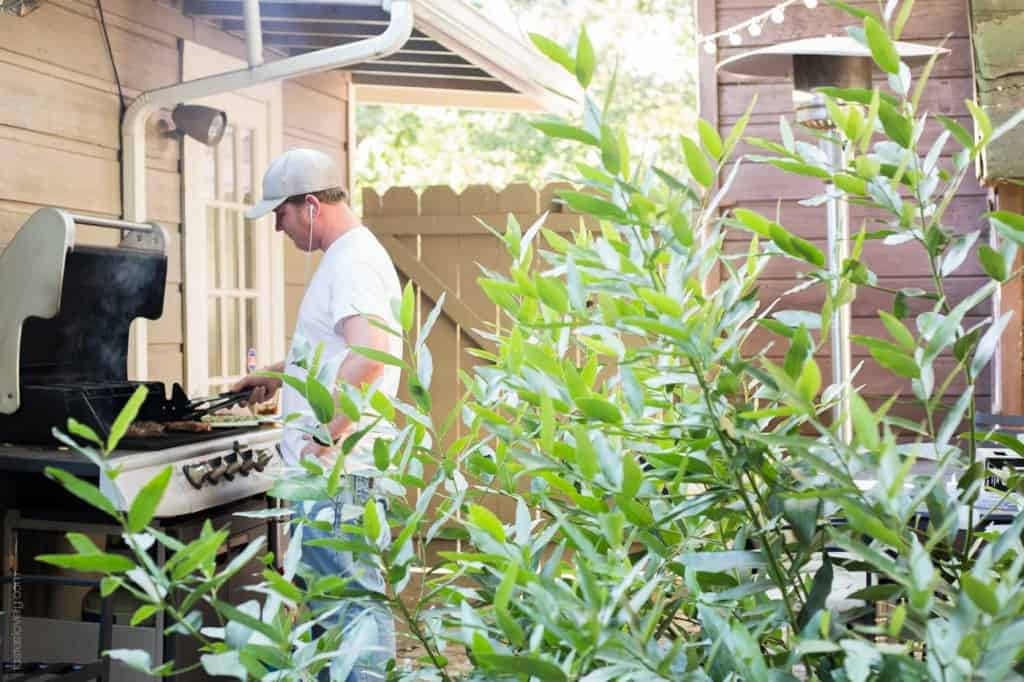 Of all the many grilled steaks Shawn makes, this is by far my favorite. Shawn has been making this cilantro onion dredge sauce for our steaks for years, and I just love it.
He makes this delicious board dredge sauce with olive oil, garlic, chopped cilantro, grated onion and salt + pepper. You grill up the steaks as you normally would, and 1 minute before they are done cooking, you coat them in the cilantro onion dredge sauce. You throw the steaks back on the grill to cook another 30 seconds per side.
They get infused with delicious, fresh flavor.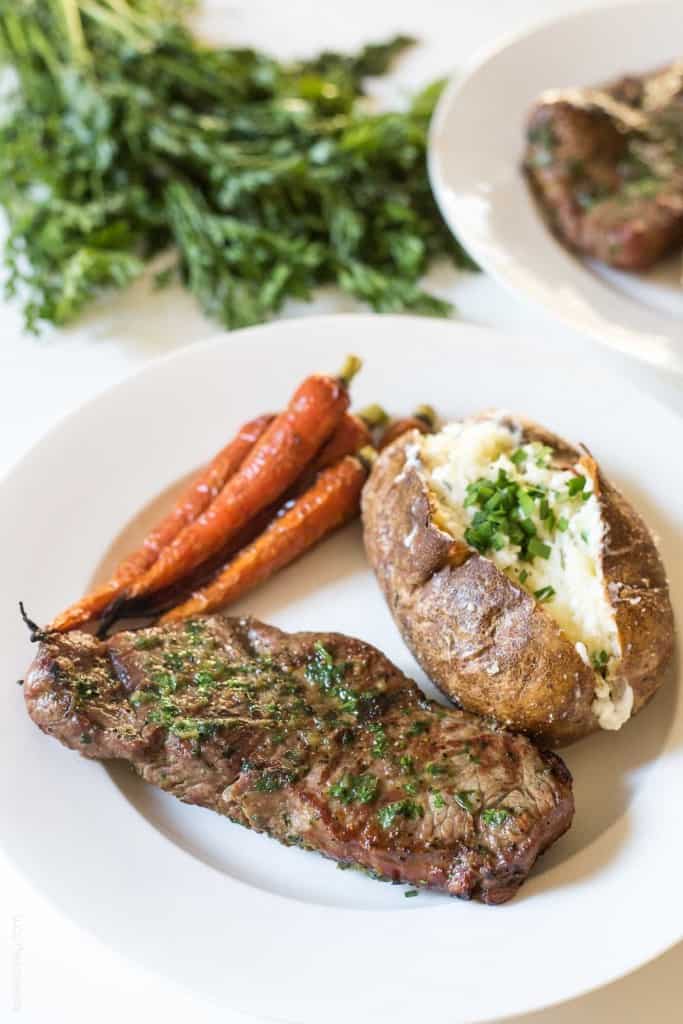 This is perfect for New York steaks, which are good but don't have a ton of great marbling and flavor on their own. Since I don't like paying double the price for filet mignon, this is a much more affordable way to have an amazing steak dinner. Even though getting out of my ticket certainly freed up some money, *wink, wink*.
Be sure to serve it with my steakhouse style baked potatoes, you will feel like you're eating at the fanciest steak restaurant in town!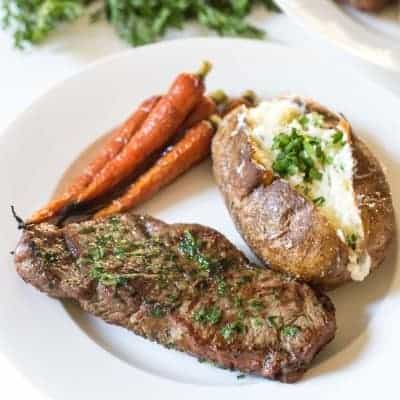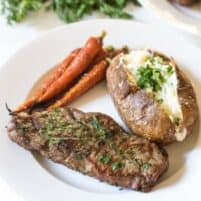 NY Steak with Cilantro Onion Dredge
These are grilled NY steaks with a fresh cilantro onion dredge sauce. After grilling the steaks, give them a quick dredge in this olive oil and herb board sauce and they will be packed with flavor!
Ingredients
2 8-oz New York steaks (I get my steak from ButcherBox, which I highly recommend)

1

bunch cilantro

,

leaves removed and chopped

1/4

yellow onion

,

grated on the large holes of a box grater, about 3 tablespoons

2

cloves

of garlic

,

grated or finely minced

roughly 2-3 tablespoons olive oil

salt and pepper
Instructions
Heat your grill (or indoor grill pan) over high heat. Clean the grates and coat with olive oil. Season the steaks generously with salt and pepper.

On a cutting board or large plate, make the dredge sauce by combining the cilantro, onion, garlic, and olive oil. The amount of olive oil really depends on how much onion and cilantro you are using. You want it to look like a thick marinade, not too runny. Season with a pinch of salt and pepper. Stir together with a fork.

Cook the steaks on the grill. The cook time will depend on the thickness and size of your steaks. Typically just about 5 minutes per side for medium rare. Remove the steaks when they are 1 minute away from being done, and coat both sides of the steak in the cilantro onion dredge sauce. Return the steaks to the grill and cook for 30 seconds more per side. Remove from heat and allow the meat to rest for 5 minutes before cutting in to it.
Notes
We love this meat thermometer so we know when the steaks are cooked to medium rare! No more guessing!
Calories:
423
,
Total Carbs:
3.2
g
,
Protein:
51.2
g
,
Fat:
22.1
g
,
Fiber:
0.6
g
,
Net Carbs:
3
g
Did you make this recipe?
Please Leave a comment and give this recipe a rating!
More Grilling Recipes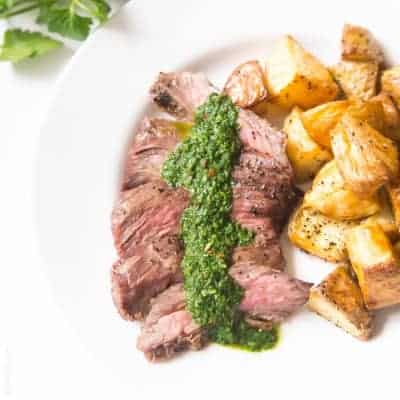 Skirt Steak with Chimichurri Sauce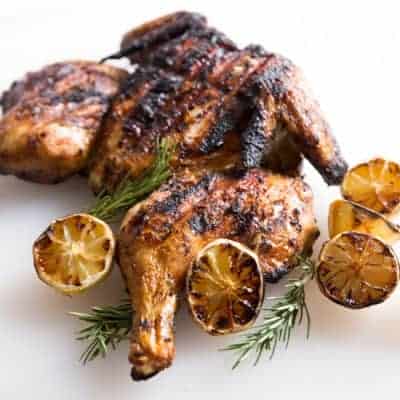 Grilled Lemon and Rosemary Flattened Chicken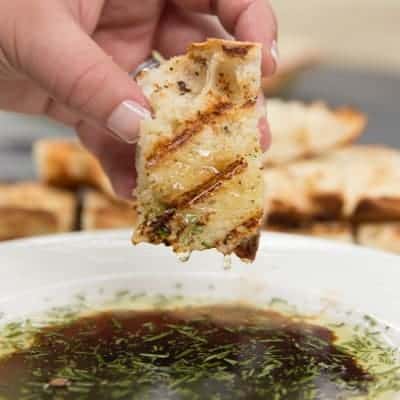 Grilled Bread with Rosemary Dipping Oil
This post contains affiliate links, thanks for the love!