Fathers Day 2022 Keto Recipes & Gift Guide
This Fathers Day 2022, give that special dad in your life a day he will remember, without having to sacrifice his keto lifestyle! Great food, amazing father's day gift basket ideas, and more!
Fathers Day 2022 Recipes
It's so fun to celebrate holidays with friends and family, but what do you do when your loved ones are trying to maintain a healthy lifestyle? While I am all about having an indulgence here and there, I also love making delicious recipes that are easy, heathy, and celebration-worthy!
This delicious list includes Keto ideas for this Fathers Day 2022. Whether you're making breakfast, lunch, or BBQing, there's truly something for every appetite (including dessert!).
Fathers Day 2022 Gift Guide
Check out these ideas if you're not sure what to get the dad in your life this year! These are my husband's favorites and I know many other dads like him LOVE these gifts too! Whether you're looking for a Father's Day Gift Basket or a big-ticket item, here are some ideas!
Raycon Earbuds
Shawn and I LOVE these earbuds! They are super comfortable and much less expensive than premium earbuds. The perfect gift for any dad in your life! (Did I mention they are noise-canceling??). Use this link for 15% off your order!
Seed Probiotic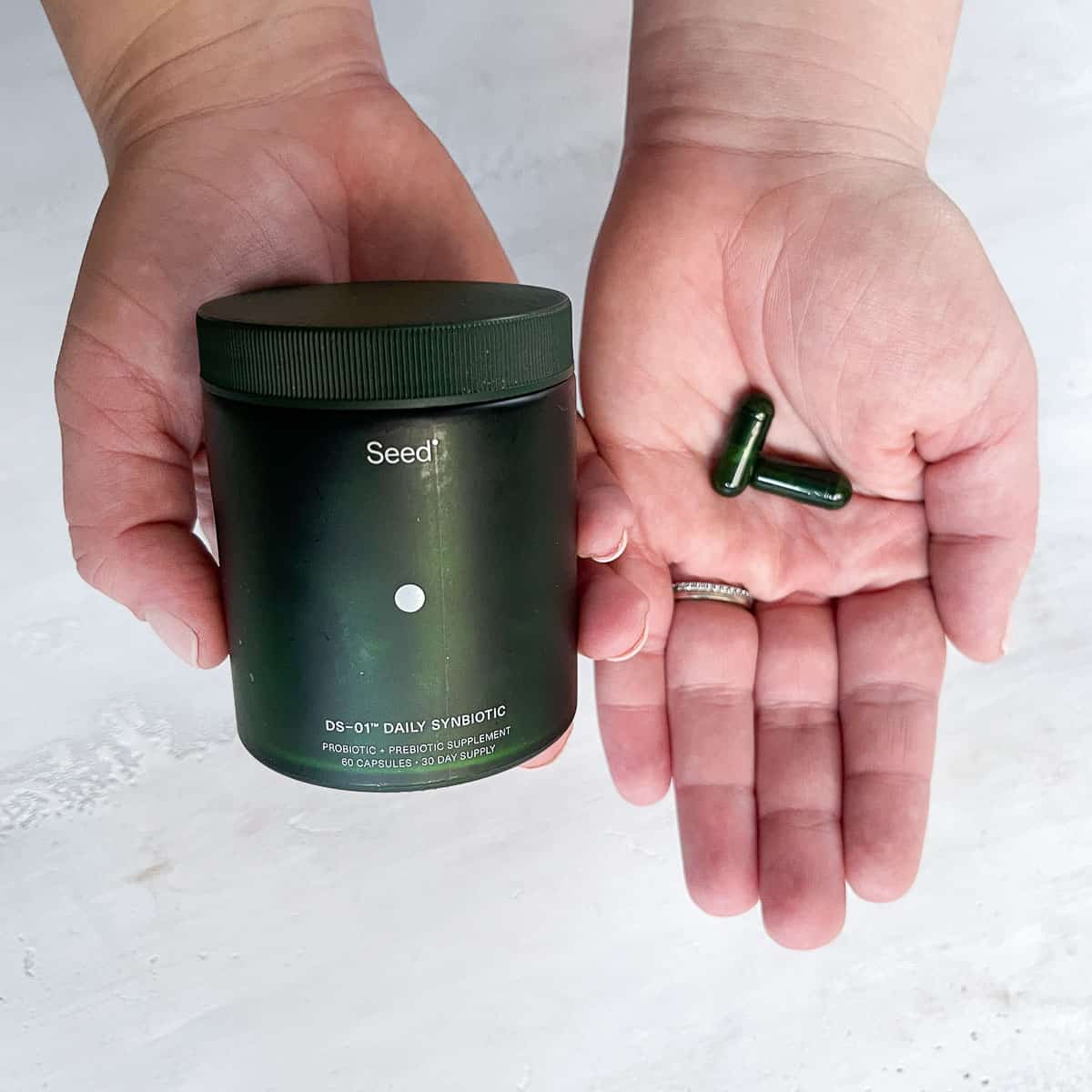 Seed is the only synbiotic (probiotic + prebiotic) that has 100% viability to survive digestion. It has an outer capsule made of pomegranate (prebiotic) that will dissolve in your stomach.
What makes Seed different is the inner capsule, that will survive past your stomach acid, bile salts, and digestive enzymes and make it all the way to your colon to deliver the 24 strains of bacteria.
To save you some money, Seed has given me code TASTESLOVELY to receive 15% off your order of Seed! Read my honest review!
Traeger Grill
My husband Shawn absolutely loves his Traeger Grill. I got it for him for Father's Day one year and he has been obsessed every since! If you want to give him a reason to grill, check out ButcherBox! Free grilling bundle for new customers in your first box!
Father's Day Gift Basket: Personal Care
If you're looking for a Father's Day gift basket, here's a list of my favorite non-toxic personal care items for "him".
Include favorite non-toxic items like The Seaweed Bath Co Shampoo in Eucalyptus + Peppermint, Dr. Bronner's Organic Shaving Soap in Peppermint, The Seaweed Bath Co. Body Wash in Eucalyptus + Peppermint, Every Man Jack Face Lotion in Sandalwood, Everyone Style Hair Gel, and Native Deodorant in Eucalyptus & Mint.
Father's Day Gift Basket: Keto Snacks!
Give dad a delicious Father's Day gift basket full of delicious Keto snacks, treats, and foods from these favorite brands! You can find many of these products at Sprouts!
20 Keto Fathers Day 2022 Recipes
On the Grill
Dad Favorites
Delicious Breakfast
Dessert
More Keto Recipes
Looking for more delicious keto recipes? Check out this list for a variety of options!
Love this recipe roundup? Thank you! Please leave a leave a review in the comments. I respond to every one! Be sure to follow me on Instagram, Pinterest, TikTok, and Facebook. Tag me if you try a recipe! I love seeing what you create!