10 Keto Chicken Thigh Recipes
This recipe roundup features 10 keto chicken thigh recipes for every occasion! Easy weeknight meals, family BBQ recipes, sheet pan dinners, and more! If you're sick of making the same thing over and over, this list will give you some delicious ideas that the whole family will love! Many of them take 30 minutes or less and require minimal ingredients!
What Makes These Recipes Great?
My family eats a lot of chicken- it's easy, full of protein, and super versatile, and my kids love it! Sometimes chicken can get really boring though, so I've rounded up easy, delicious recipes for the whole family!
The best part? Keto chicken thigh recipes are extra delicious because chicken thighs are so juicy and tender, and have so much more flavor than regular chicken breasts! Serve with your favorite low-carb side (or regular for those not eating the keto diet), and ENJOY!
Whether you're making these at home or bringing them to a gathering, get ready for a season filled with the BEST recipes!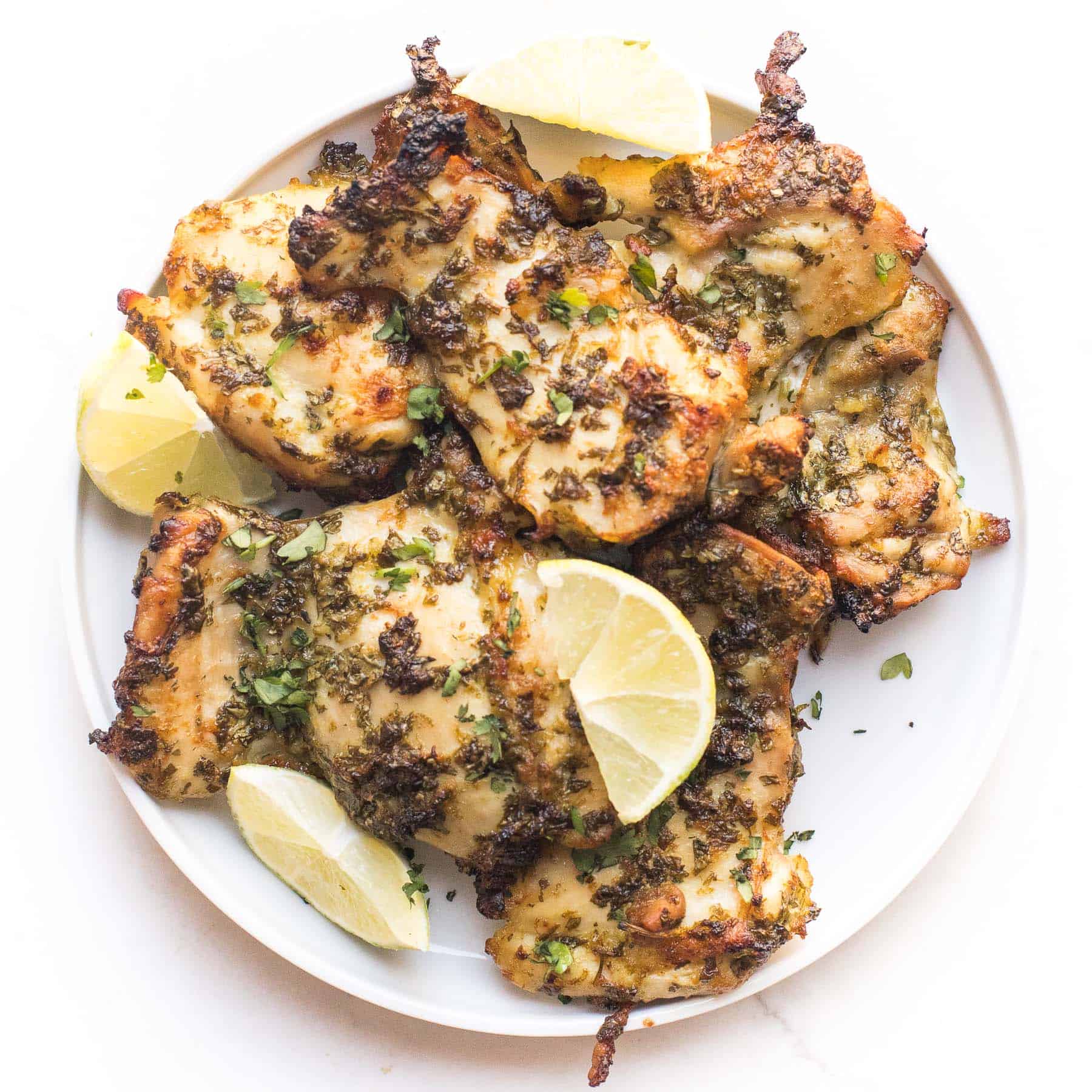 Easy, Delicious Chicken Recipes!
Look no further! I've rounded up the best recipes for you to enjoy all summer (or winter!) long! Keep these in your back pocket for Memorial Day, the 4th of July, Sunday BBQs, or a simple weeknight family dinner.
For most of these recipes, you'll just need a baking sheet or grill, simple ingredients like olive oil or avocado oil, simple spices like onion powder, garlic powder, salt, and pepper, and other pantry staples like chicken broth. The result? Dairy-free, gluten-free, crispy chicken thighs that have the most delicious crispy skin, low net carbs, and tender, juicy cooked chicken that pairs well with any side!
Simply click on the recipe below to visit your favorite keto chicken thigh recipes! If you love it, come back and try another. You just can't go wrong!
If you're looking for more delicious keto recipe roundups, check out these links below! You'll find favorite recipes from my site, as well as some of my favorite blogging friends. There's truly a recipe for everyone!
Love this recipe roundup? Thank you! Please leave a leave a review in the comments. I respond to every one! Be sure to follow me on Instagram, Pinterest, TikTok, and Facebook. Tag me if you try a recipe! I love seeing what you create!