10 Keto Burger Recipe Ideas
10 Keto Burger Recipe ideas to satisfy that burger craving while keeping it low carb! Recipe ideas include buns, bowls, sauce, and more! Paleo, Whole30, low-carb, gluten free, sugar free, dairy free, clean eating, real food!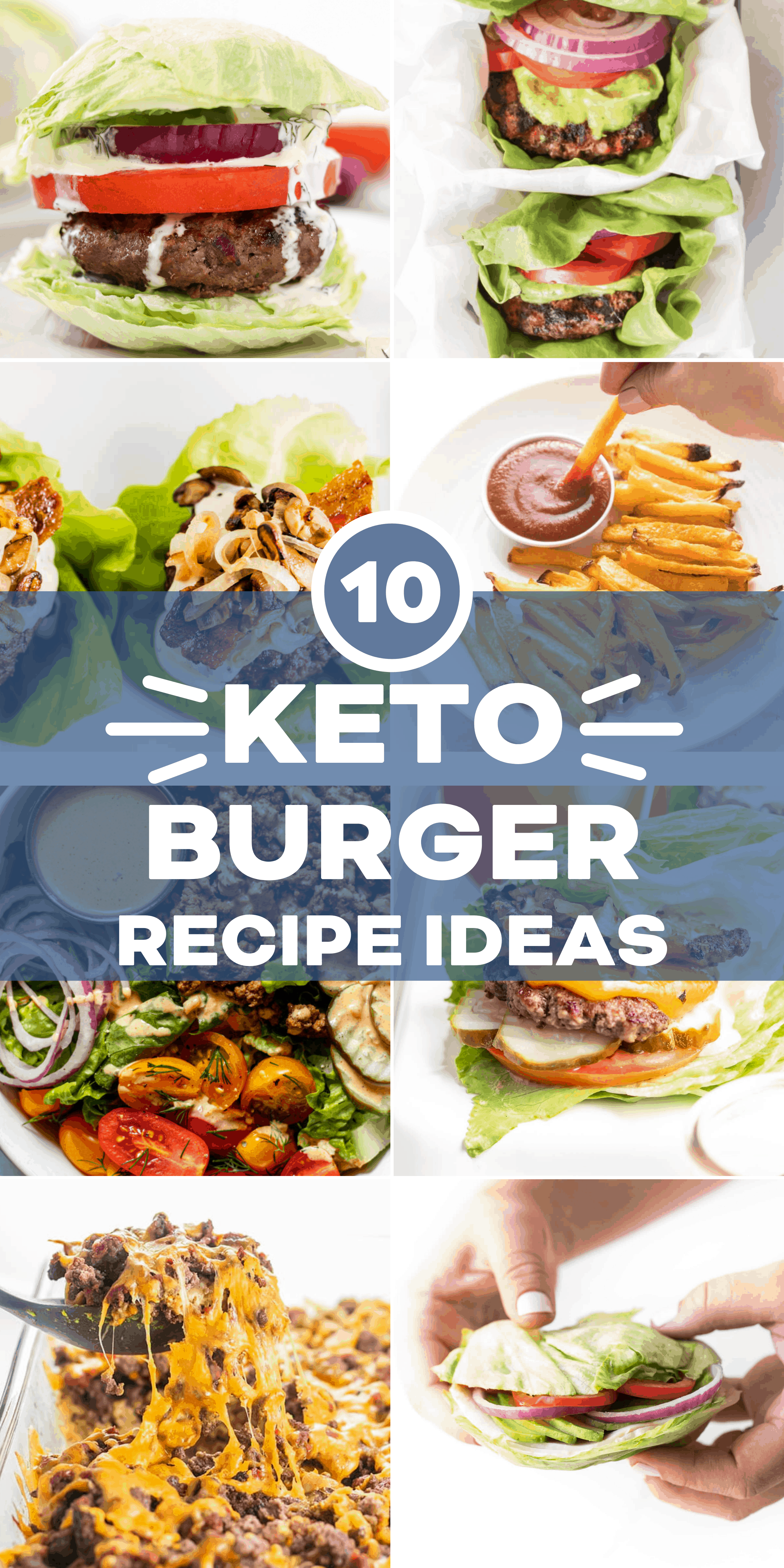 Keto Burgers
Eating Keto doesn't mean eliminating all of your favorite foods. In fact, with little hacks here and there, you can make them low carb, super delicious, healthy, and easy! Enter, burgers! I LOVE a good burger, and at first, I was worried about not being able to get the same effect without a bun, but boy was I wrong! My Keto Burger Bun hack that will blow your mind! The best part is, all of the ingredients you need to make a Keto Burger are at your standard BBQ, so making your plate is super easy! There are also tons of fun ways to deconstruct a burger as bowls, casseroles, etc!
Keto Burger Ingredients
The great thing about Keto Burgers is that (minus the bun!) the ingredients are all pretty keto friendly. Ground beef patty, cheese, bacon, lettuce, tomato, pickles, onions- all low carb. The tricky part is when you get to the condiments. Mustard is keto friendly, but ketchup and some mayonnaise or burger sauces can be higher in carbs. You can always buy alternatives, such as True Made Foods Ketchup, or you can make your own! My Keto Homemade Mayo takes less than 5 min! Here is a reel showing how I make it.
I've rounded up 10 Keto Burger Recipe Ideas to satisfy your burger cravings and keep you feeling great! This list includes sauce hacks, homemade condiments, fries, and more!
Keto Burger Sides You'll Love
Lettuce Bun Hack
Keto French Fries
Keto Zucchini Fries
10 Keto Burger Recipe Ideas