30 Keto Side Dishes
30 Keto Side Dishes – Need low carb side dish recipe ideas? Here are 30 keto side dishes that will keep your dinners filling, healthy, and anything but boring! Whole30, paleo, gluten free, grain free, dairy free, sugar free, clean eating, real food.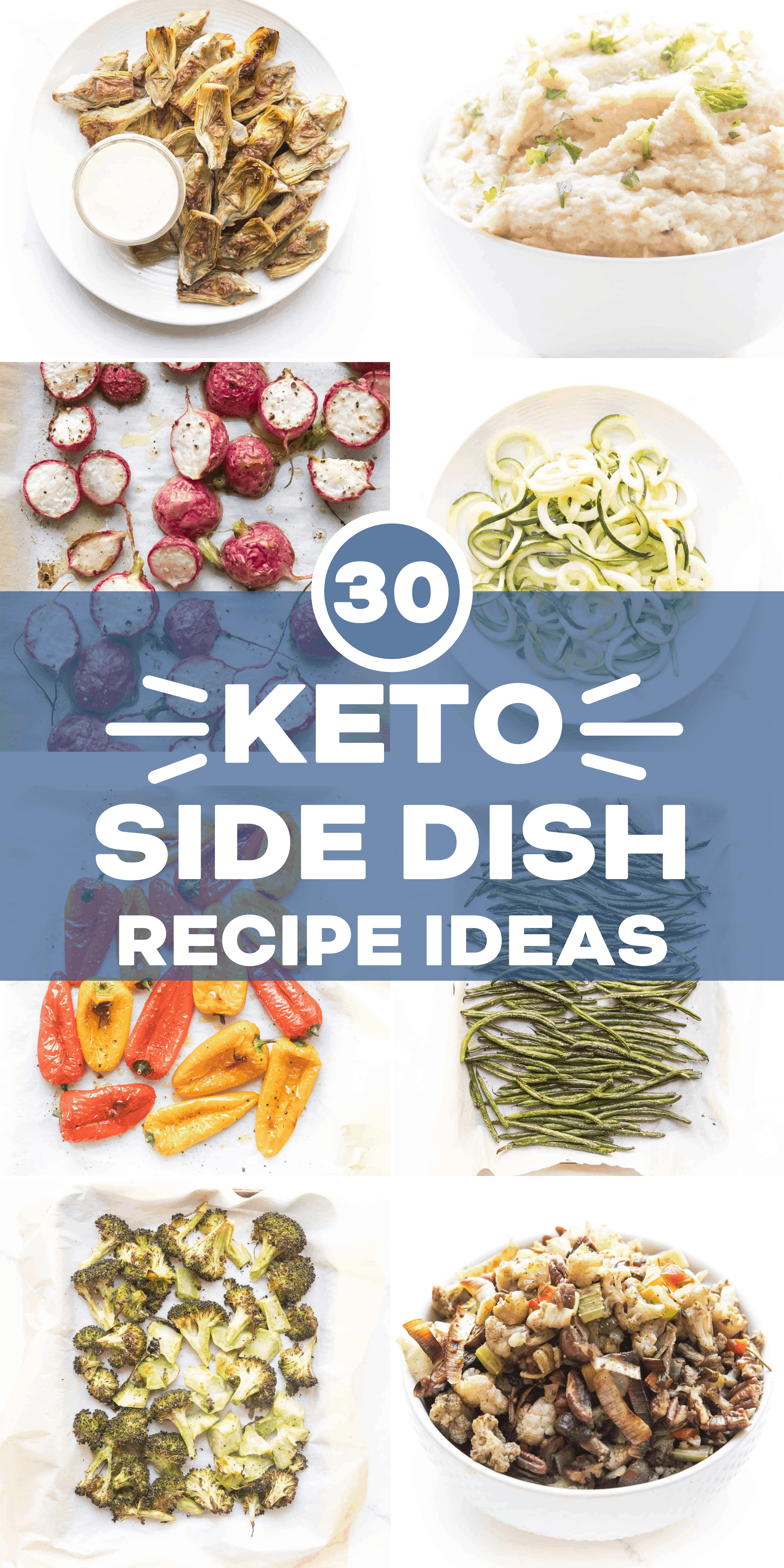 Easy Keto Side Dishes
Do you ever find yourself thinking of tons of keto dinner ideas, but then get totally lost at the side dishes? It happens! Switching things up on the sides will keep you feeling like food is still fun, and doesn't have to be repetitive. I've rounded up 30 side dish recipe ideas to have on hand when you need an easy, low carb, and delicious side to serve!
I lost 50 pounds in 6 months eating a clean keto diet, and have become quite the pro at creating recipes that are easy, low carb, and best of all delicious! Need some clean keto side dish recipe inspiration? I've got you covered!
Keto Side Dishes