Everything You Need To Know About Whole30
Everything You Need To Know About Whole30 – The BEST source for Whole30 knowledge! The diet that changed my life. Includes program info, whole30 grocery store shopping guides, 1 week of free meal plans + grocery shopping list, free recipes and free printables. 
Want to complete a Whole30 reset, but aren't sure how to start? Ready to cut out all processed foods, sugar, grain, dairy and alcohol?
Or better yet.
Are you ready to eat the most DELICIOUS food that just so happens to be wholesome, nutritious, and preservative free?
You've come to the right place! I've got you covered with  e v e r y t h i n g  you need to know.
I have tons of knowledge to share to make your Whole30 easy, effortless, and even fun! You're going to be blown away by how good you feel. I've written many Whole30 informative posts. I've organized them all here to make it easy for you to dive in.
Let's get started!
Why Whole30?
In short, Whole30 has changed my life.
I have completed 6 rounds of Whole30, and done numerous Whole15 and Whole7 resets. I eat a Whole30 diet 80% of the time. In short, I have done this a lot. Because I love it, and I know you will too!
Eating a clean, Whole30 diet has taken away almost all of my anxiety (which really crept up after having my first son. I was always worrying that someone in my family would die, eeek!). I get the best sleep. I am full of energy and able to play with my kids for hours and hours. I'm happy and easily in a good mood. My mind is clear. I've never felt better. My skin is glowing. My hair is healthy. Plus, I know that I am feeding my body the best nutrition so I will have a long and healthy life. Have I sold you on it yet?
My favorite aspect of the Whole30 program is that is focuses on eating clean foods that are free of preservatives, chemicals and hormones. How we should be eating. No more processed foods, and tons of whole foods.
What is Whole30?
If you're new to Whole30, let's get you informed on the Whole30 program.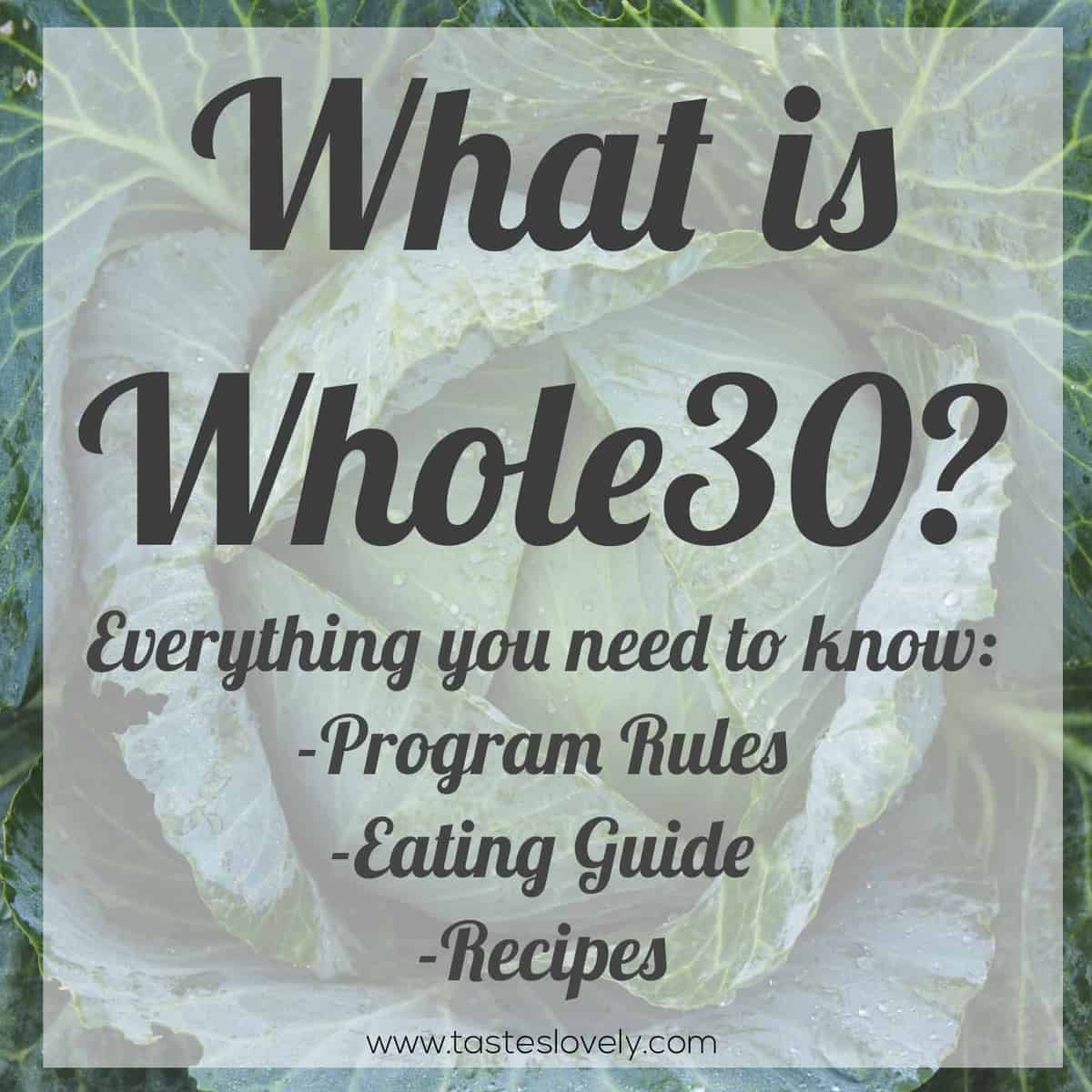 Here I inform you on the basics of what the program is. I also share a printable eating guide on all the foods that are and are not allowed in this post as well.
Whole30 Grocery Shopping Guides
Now that you've learned the basic principles of the Whole30 program and what foods to eat, let me show you the specific foods you can get at specific grocery stores to make shopping easy for you.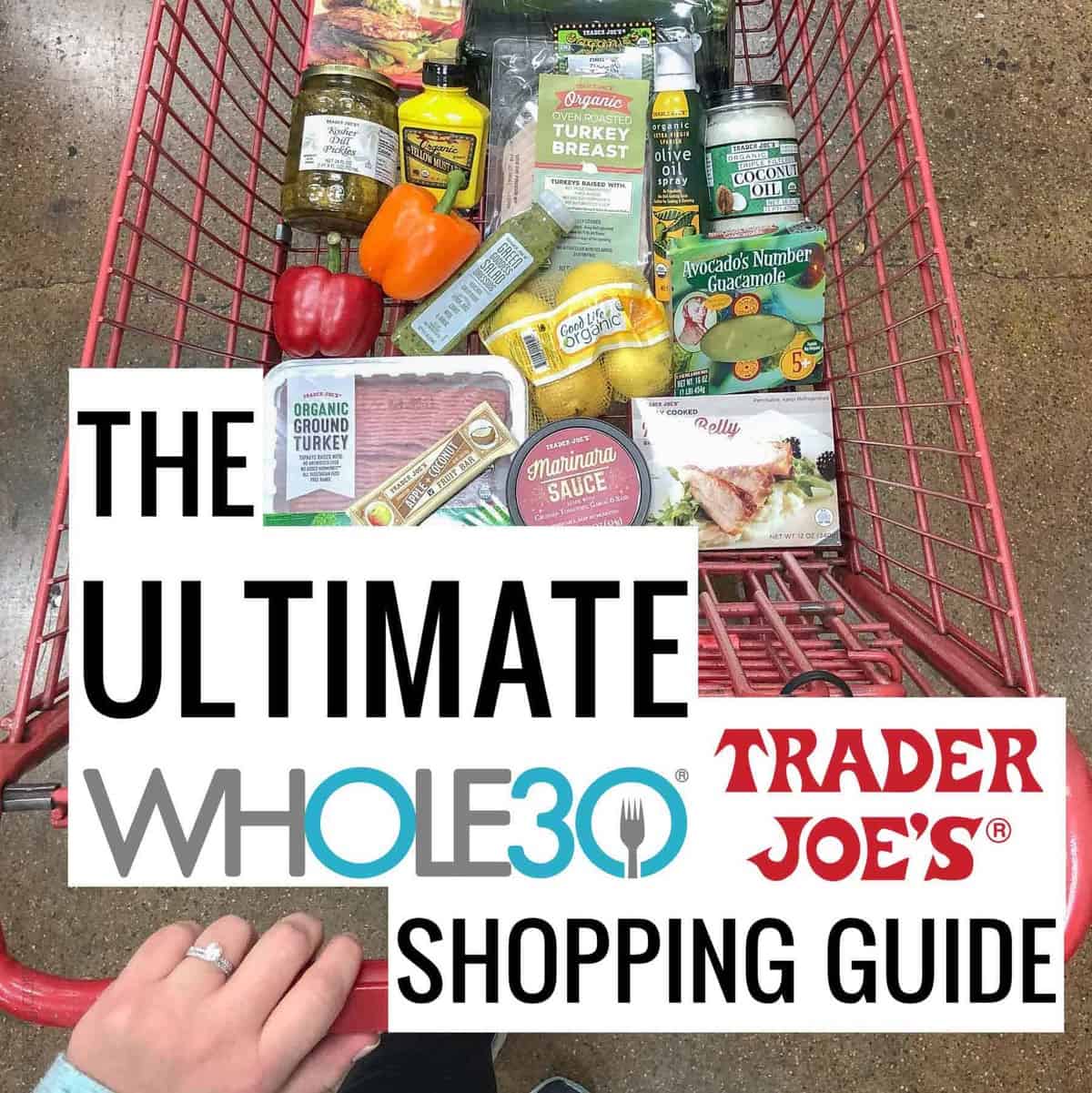 The Ultimate Whole30 Trader Joe's Shopping Guide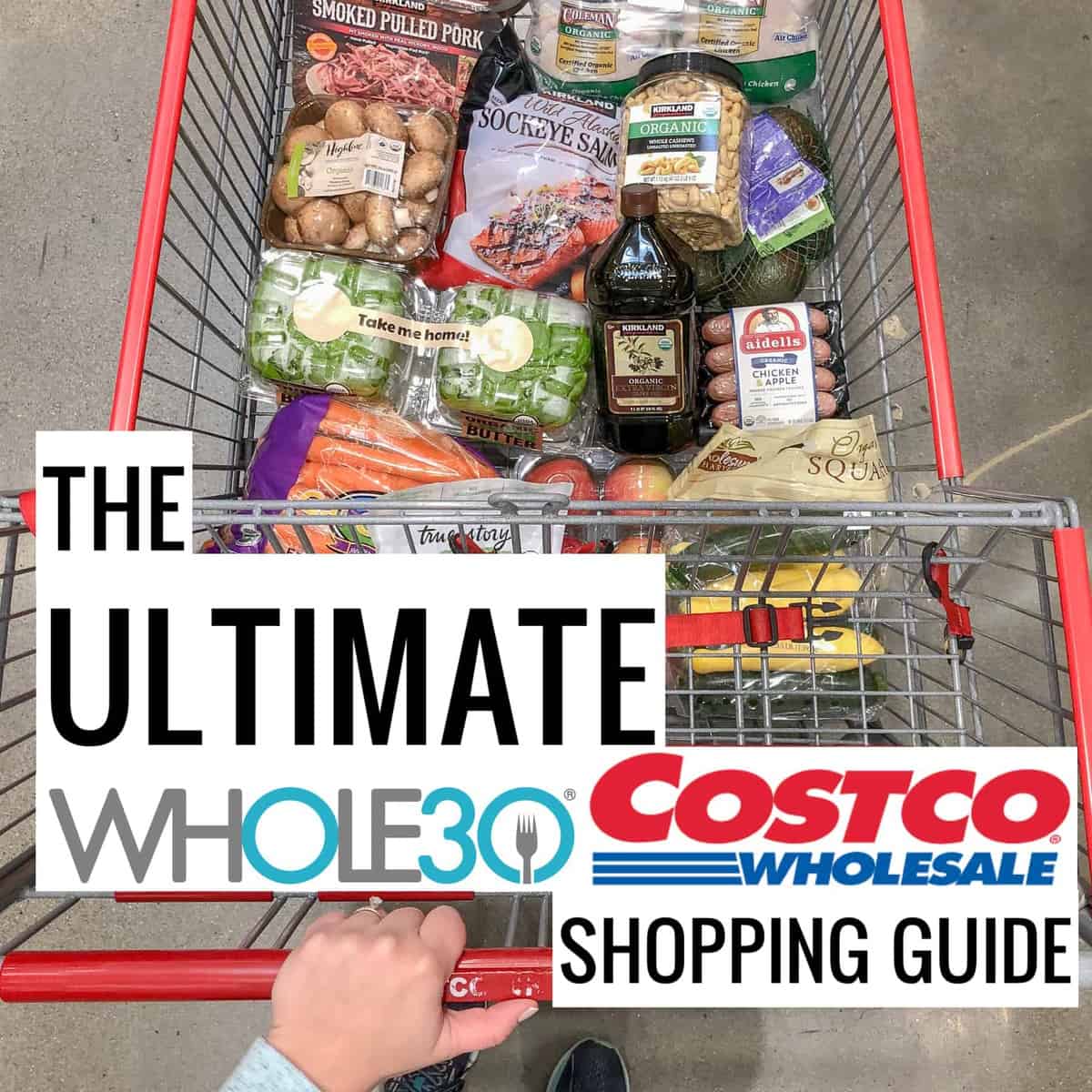 The Ultimate Whole30 Costco Shopping Guide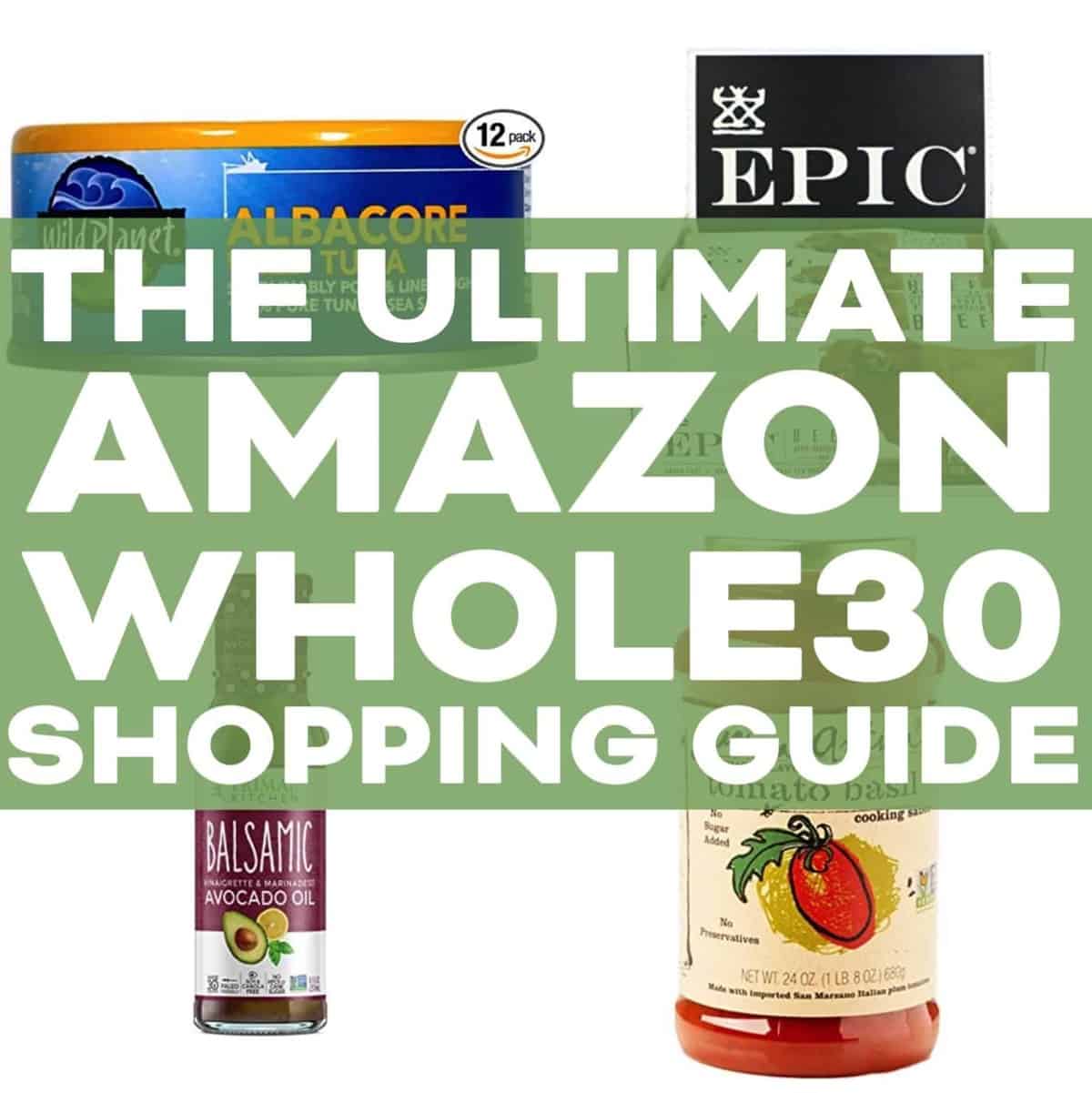 The Ultimate Whole30 Amazon Shopping Guide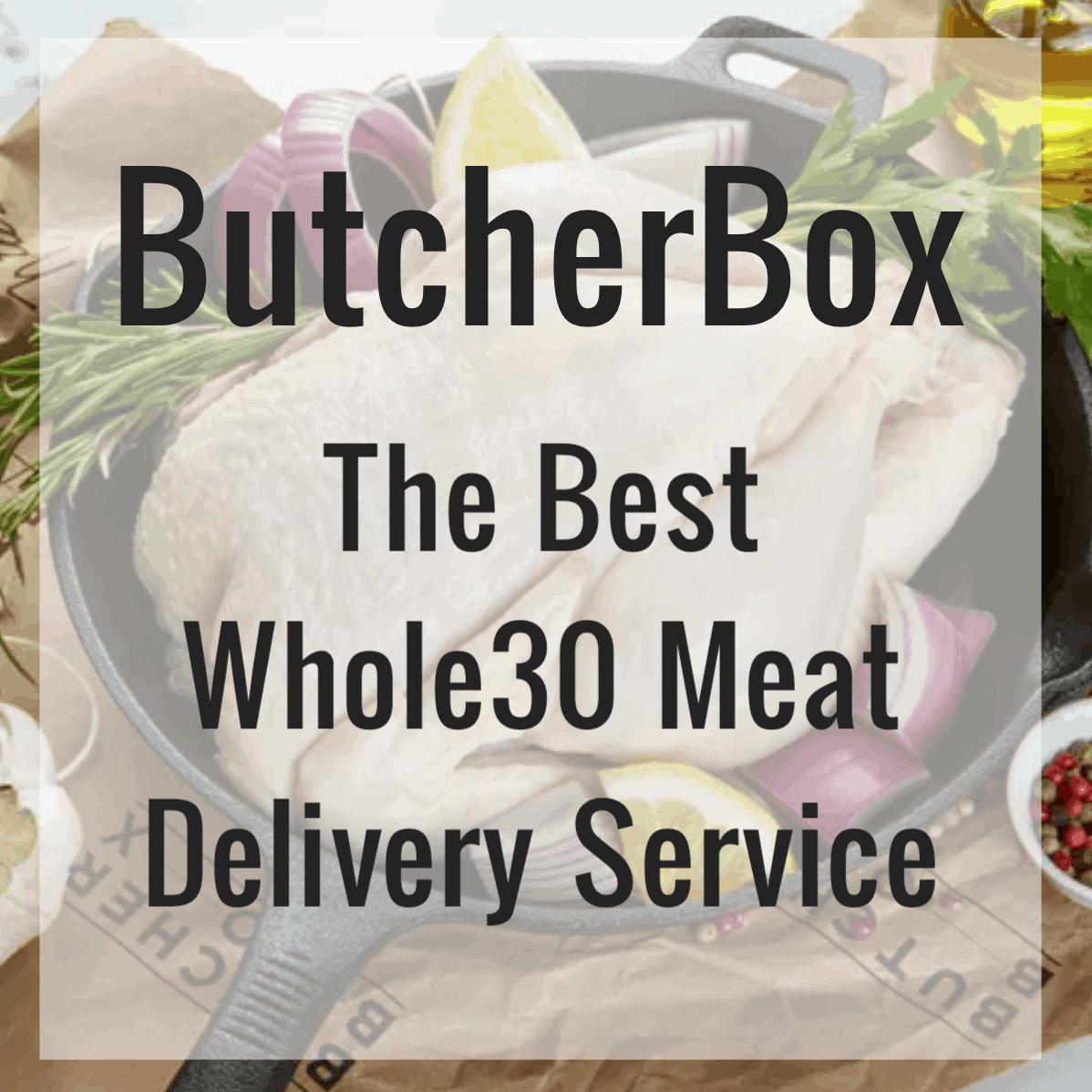 ButcherBox – The Best Whole30 Meat Delivery Service
In these posts I show you everything that is Whole30 approved at Trader Joe's, Costco and Amazon. Plus I share my love of ButcherBox, and why it is the best source for Whole30 meat.
Going through these stores and reading the labels on every. single. item. took HOURS! These posts alone are going to save you tons of shopping time and get you in and out of the grocery store like a Whole30 pro.
Whole30 Stocked Kitchen Essentials
Want to see what my kitchen looks like when it is fully stocked and ready for a Whole30? I took pictures and itemized everything in my fridge, freezer, pantry, spice cabinet and dry produce storage that I have on hand and stocked before starting a Whole30.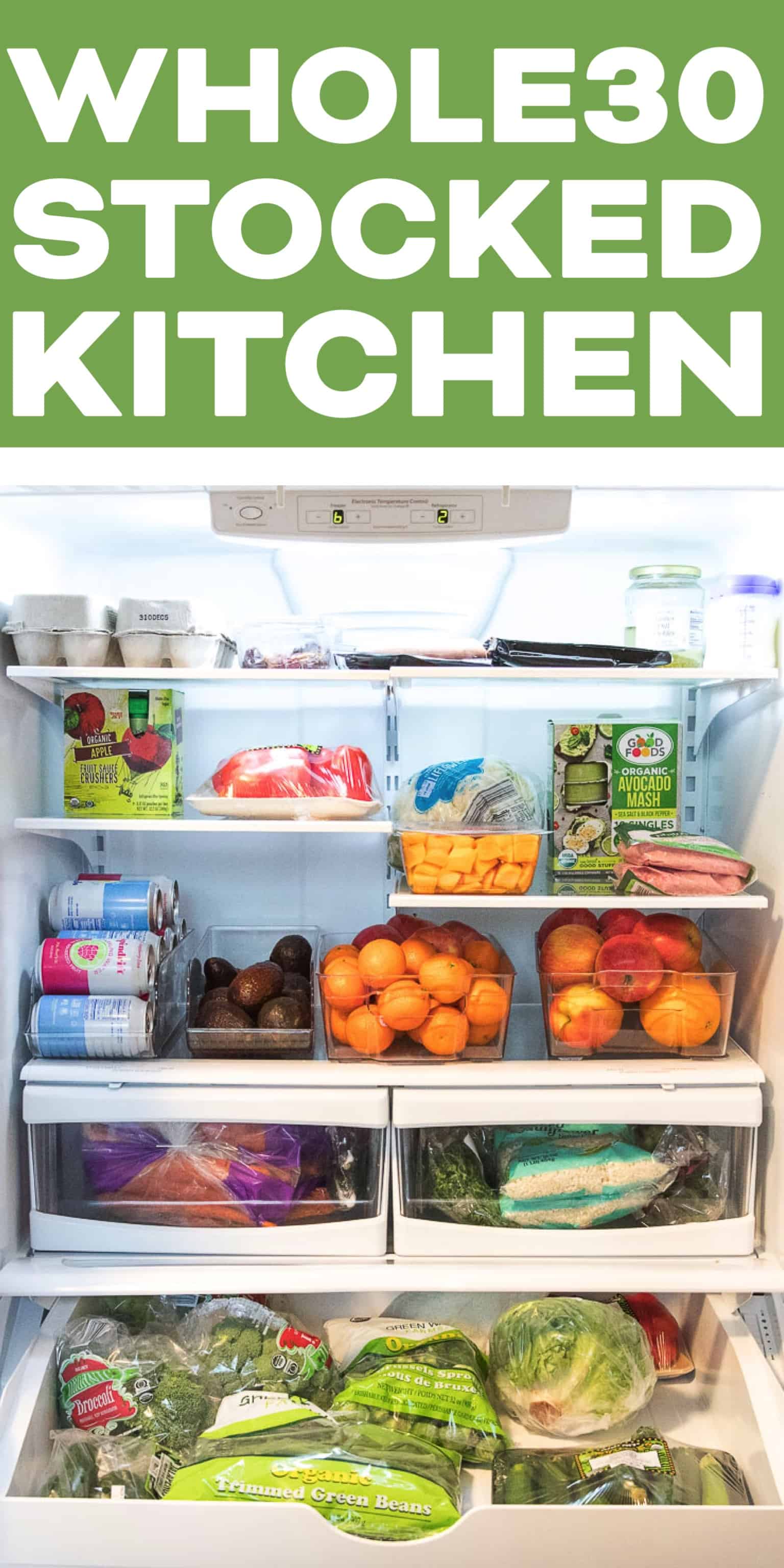 Whole30 Stocked Kitchen Essentials
Free Whole30 Recipes
Now that you know all the Whole30 ingredients you can use, let's get cooking! I've got a TON of free Whole30 recipes to keep you inspired and well fed!
Here are all of my Whole30 Recipe Guides: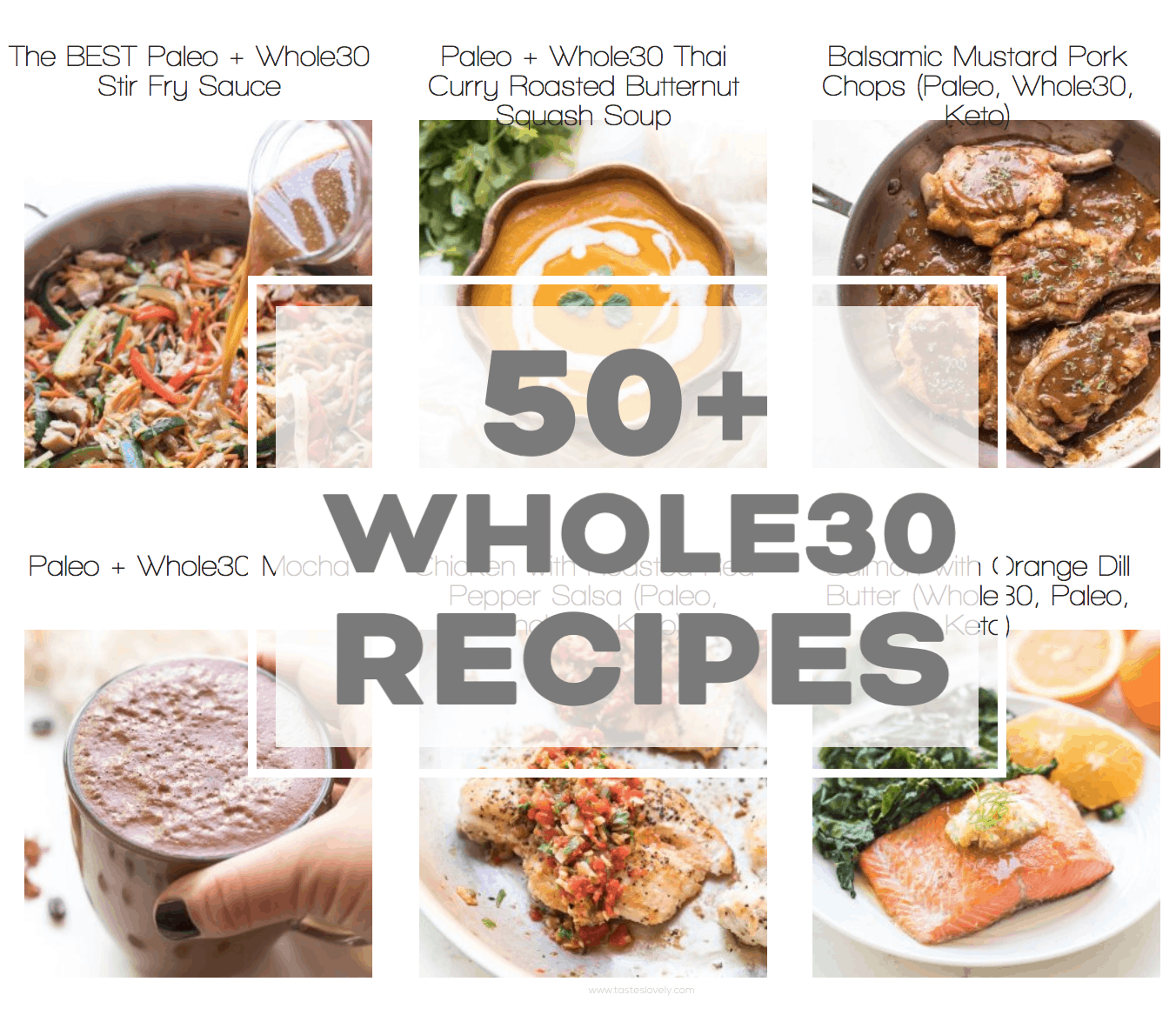 All Tastes Lovely Whole30 Recipes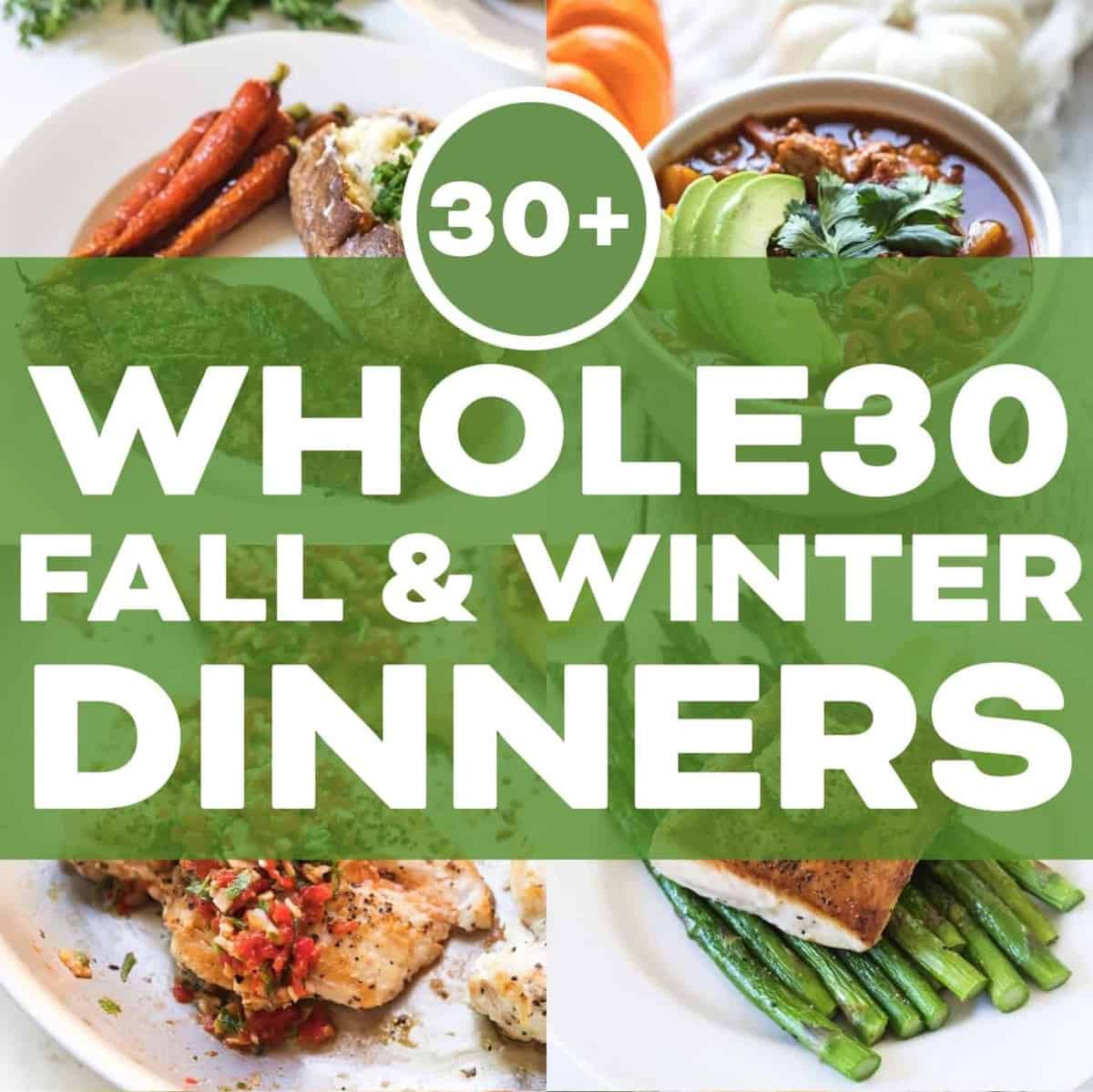 30+ Fall & Winter Whole30 Dinner Recipes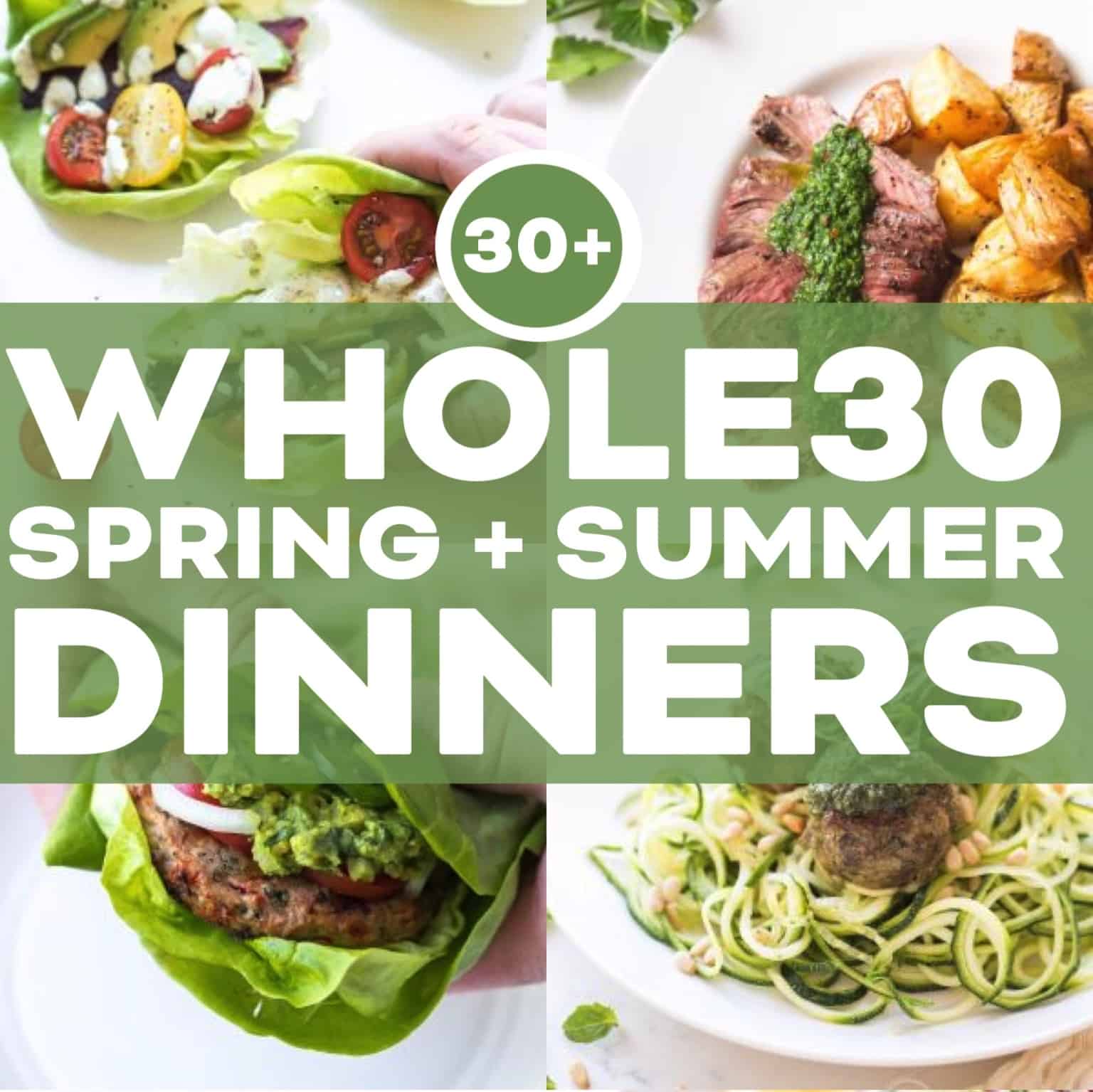 30+ Spring & Summer Dinner Recipes
Free Whole30 Meal Planning Template
Now that you've found your favorite recipes you want to make, let me help you get organized and show you how to efficiently meal plan your meals using my free Whole30 meal planning template.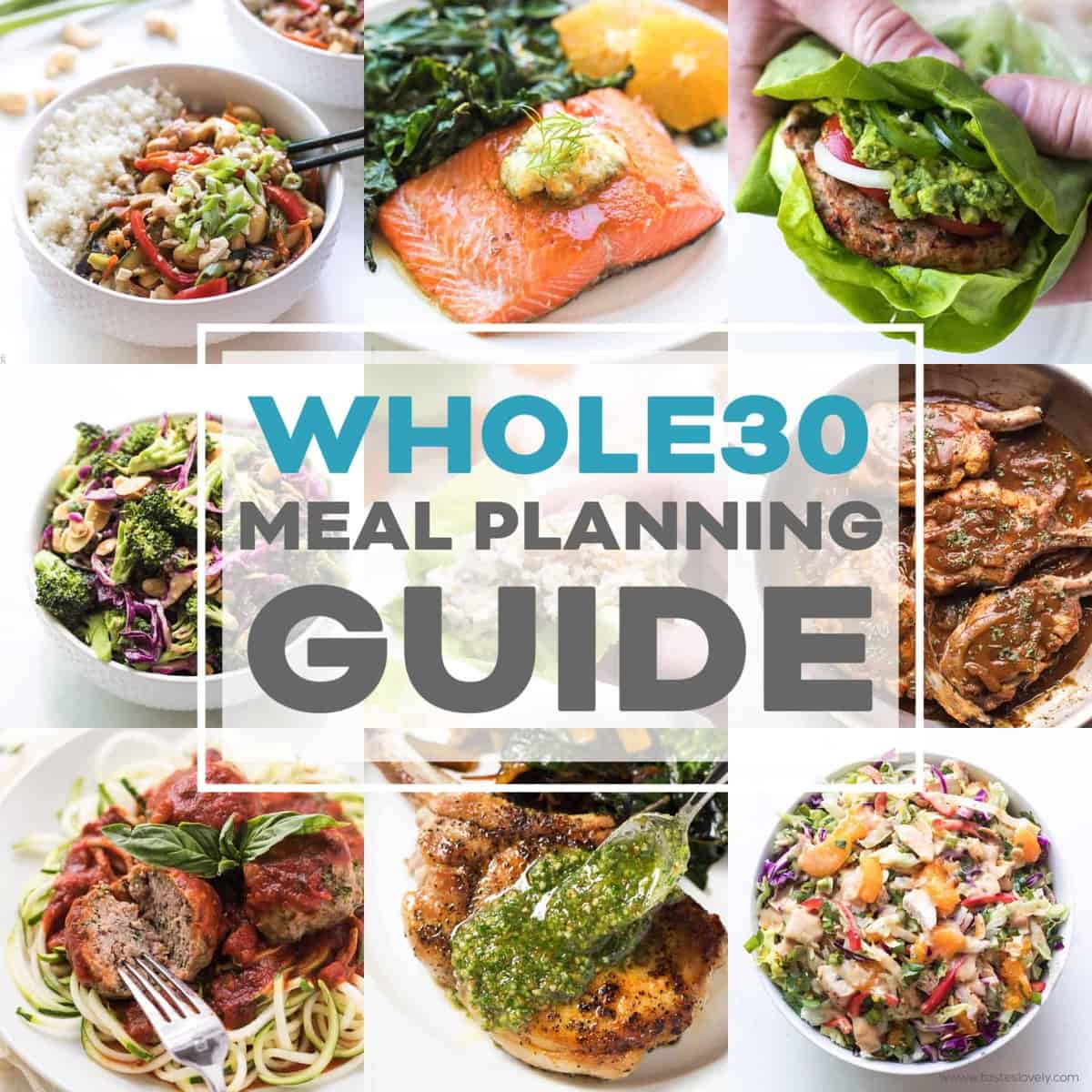 Whole30 Meal Planning Template Guide
Plan out all of your Whole30 meals with this FREE printable template guide. In this post I share tips for successful and efficient menu planning for all 3 meals a day.
Plus, I made it super easy for you to jump right in by planning out your Week 1 Whole30 dinners, lunches and breakfasts along with a complete grocery list to cook all the meals!
Whole30 Community
As you start your Whole30, it's fun to connect with others as well. The Whole30 Community is full of wonderful and helpful people.
You can connect with my by email and follow me on Instagram. I love rooting you on!
Be sure to tag me on Instagram in any recipes of mine you make by using #tasteslovely and tagging me @tasteslovely. I love to see it!
Good Luck!
Now you're all set to start your Whole30! Good luck!