25 Keto Ground Beef Recipe Ideas
25 Keto Ground Beef Recipe Ideas – A variety of healthy and delicious recipes featuring ground beef. Paleo, Whole30, gluten free, grain free, dairy free, sugar free, clean eating, real food.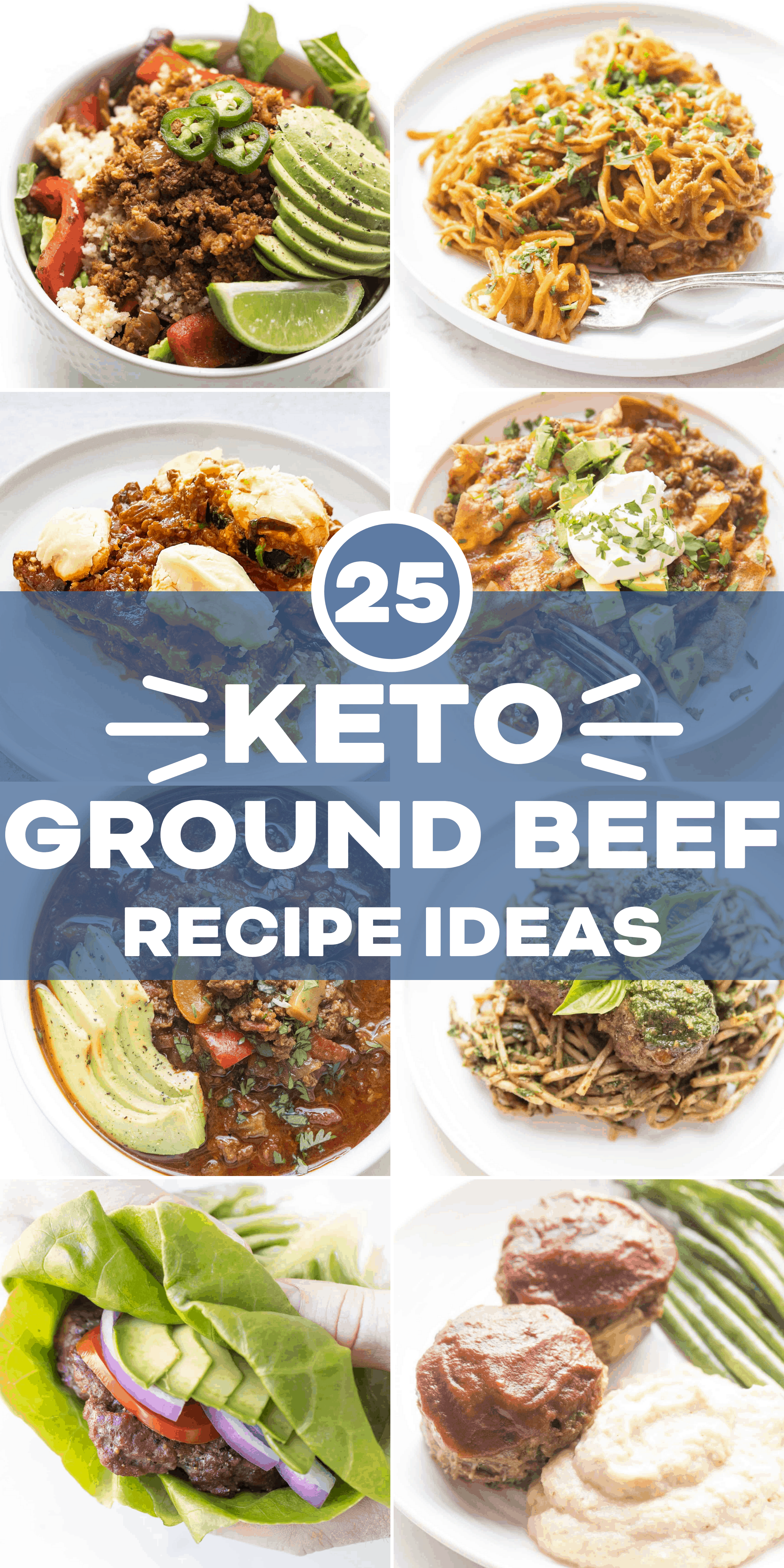 I Love Ground Beef!
If there is one freezer staple that I just can't live without, it is for sure ground beef! In fact, my regular ButcherBox order always replenishes my stock because I cook with it so much.
Ground beef is super versatile, cooks up easily, and is the perfect amount of fat and protein for keto! Also, it's more affordable than other cuts of beef. So many wins!
What Kind of Ground Beef Should I Use?
I order my ground beef from Butcher Box because it's easy, organic, and sourced from their trusted ranchers.
ButcherBox ground beef is 85/15 which I find is the perfect amount of fat to give the beef its full flavor, though if you prefer it to be leaner, you can always find 93/7 at your local market.
ButcherBox Ground Beef For Life is Back!
This is their best promotion of the entire year, and they only offer it once a year!
New members receive 2 lbs of ground beef in every box for the lifetime of their membership!
ButcherBox is my favorite monthly meat delivery service that I've been using for 3 years now. I get all my grass-fed beef, organic pasture raised chicken and pasture raised pork delivered right to my door.
So convenient, and cheaper than the grocery store! Win win!
25 Keto Ground Beef Recipe Ideas
While ground beef is flavorful and delicious, it can still get boring if you make the same recipes over and over.
So, I've rounded up 25 Keto Ground Beef Recipe Ideas to add to your meal rotation to help you switch things up!