20 Keto Sheet Pan Meals
20 Keto Sheet Pan Meals for busy nights and easy cleanup! Sheet pan dinner recipes make sure the oven does all the work for you! Recipes include chicken, shrimp, salmon, pork, sausage, and more. Paleo, Whole30, low-carb, gluten free, sugar free, dairy free, clean eating, real food!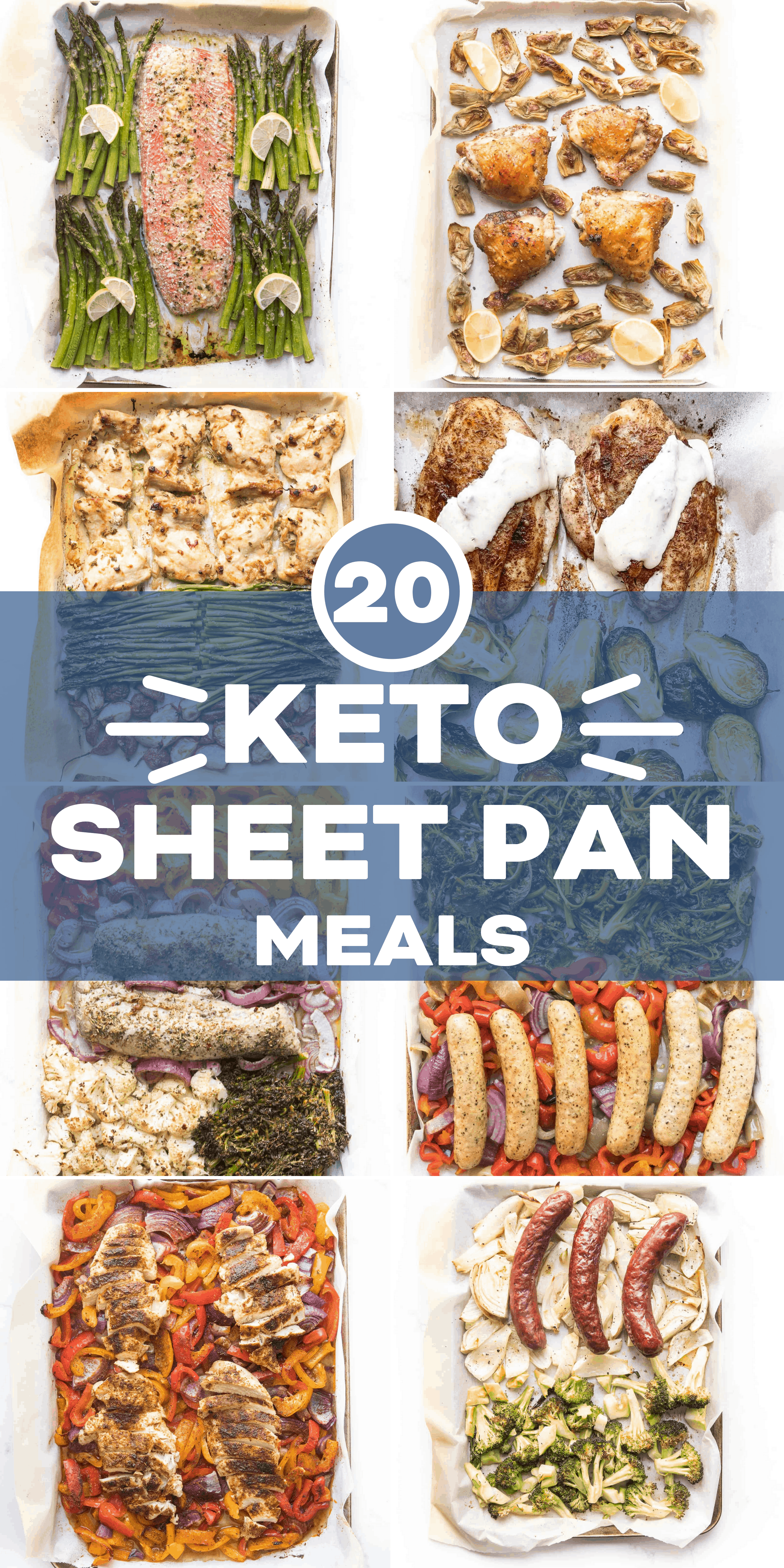 I Love Keto Sheet Pan Meals
I love sheet pan meals! They're such a lifesaver for busy weeknights. Especially if you're like me and have a baby who wants to be super glued to you while you're cooking over the hot oven, not to mention two other boys who are always running around!
I love that I can put everything on the sheet pan raw, then let the oven do all the work for me. Bonus? You only have to clean up the sheet pan! 
I lost 50 pounds in 6 months eating a clean keto diet, and have become quite the pro at creating recipes that are easy, low carb and best of all delicious!
Best Sheet Pans for Sheet Pan Meals
I have found the best sheet pans for sheet pan dinners! They're rimmed, so no juices fall off and make a mess in your oven. It comes with a wire rack, which is handy for roasting, or cooling cookies. Bonus, they're made of stainless steel so they're toxic free! You want to avoid using non-stick coated sheet pans so the harmful chemicals don't leach in to your food.
It comes in 2 sizes, half sheet and quarter sheet. The smaller quarter sheet is perfect if you're cooking for just 1 or 2 people.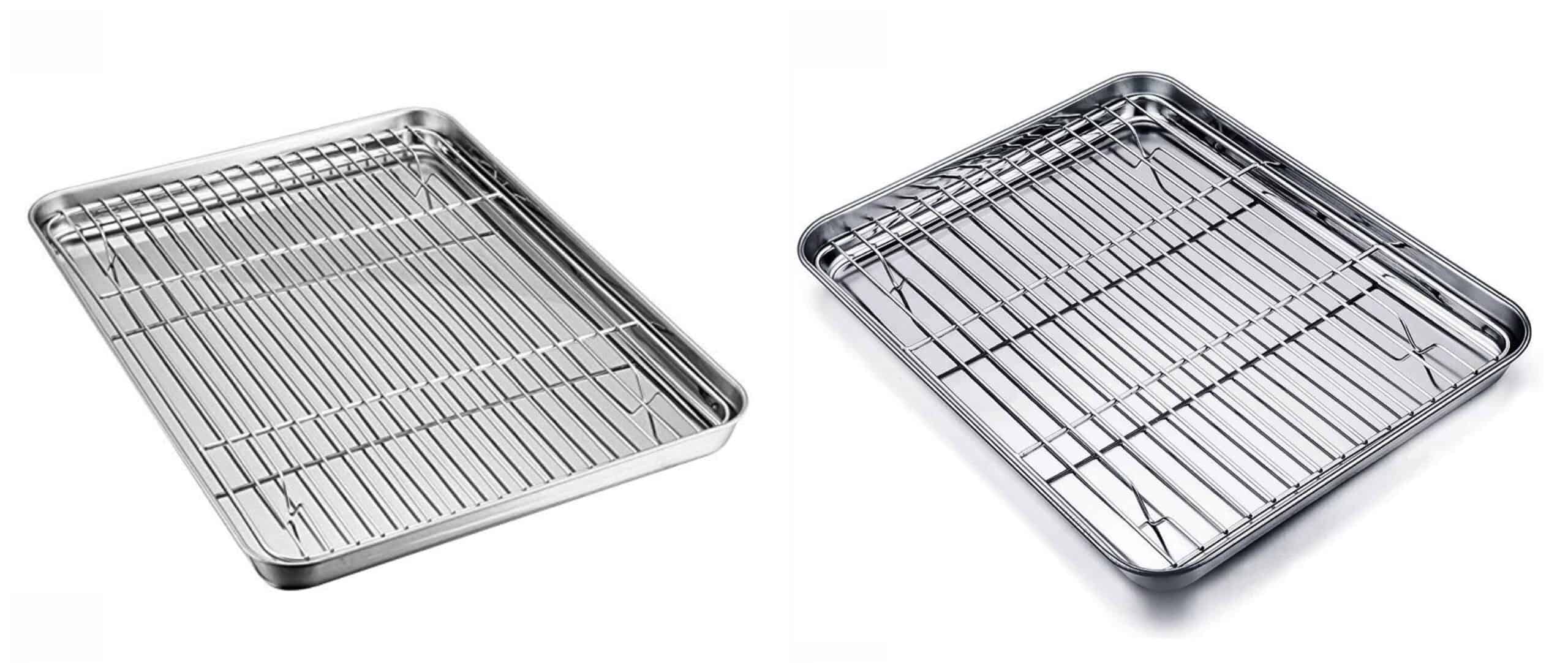 I have 4 of each of these, which is great if I'm meal prepping or freezer prepping and want a few meals going at once. I organize them in this pull out tray organizer that I have in the cabinet above my fridge.
20 Keto Sheet Pan Meals
This post contains affiliate links, thanks for the love!