20 Keto Breakfast Recipe Ideas
20 Keto Breakfast Recipe Ideas- low carb breakfast recipes for the most important meal of the day! Paleo, Whole30, gluten free, grain free, dairy free, sugar free, clean eating, real food.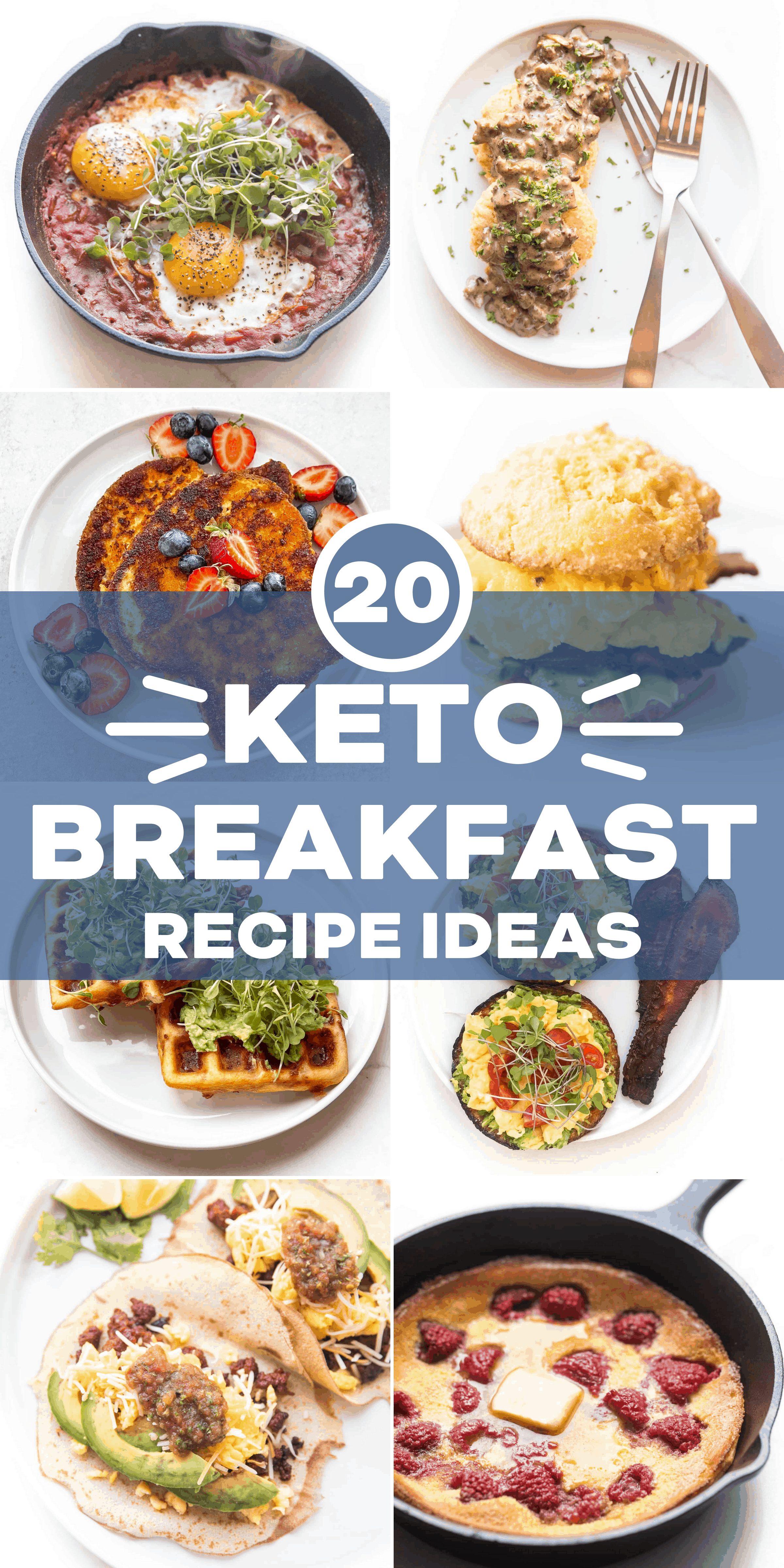 Eating breakfast has become a top priority for me! If I don't make a filling, nourishing breakfast, I find myself starving and grabbing at carby, unhealthy snacks to scarf down.
To help you stay on track with your health goals, it's super important to eat breakfast. Therefore, I've rounded up 20 Keto Breakfast Recipe Ideas to start your day off right.
If you're short on time, don't worry! Many of these recipes are quick & easy or can be made ahead of time. Whether it's a lazy Sunday or a busy workday, there's something here for all!
20 Keto Breakfast Recipe Ideas