50 Keto Chicken Recipe Ideas
50 Keto Chicken Recipe Ideas- A list of 50 easy, low carb, and delicious chicken recipes to add to your meal rotation. Paleo, Whole30, gluten free, grain free, dairy free, sugar free, clean eating, real food.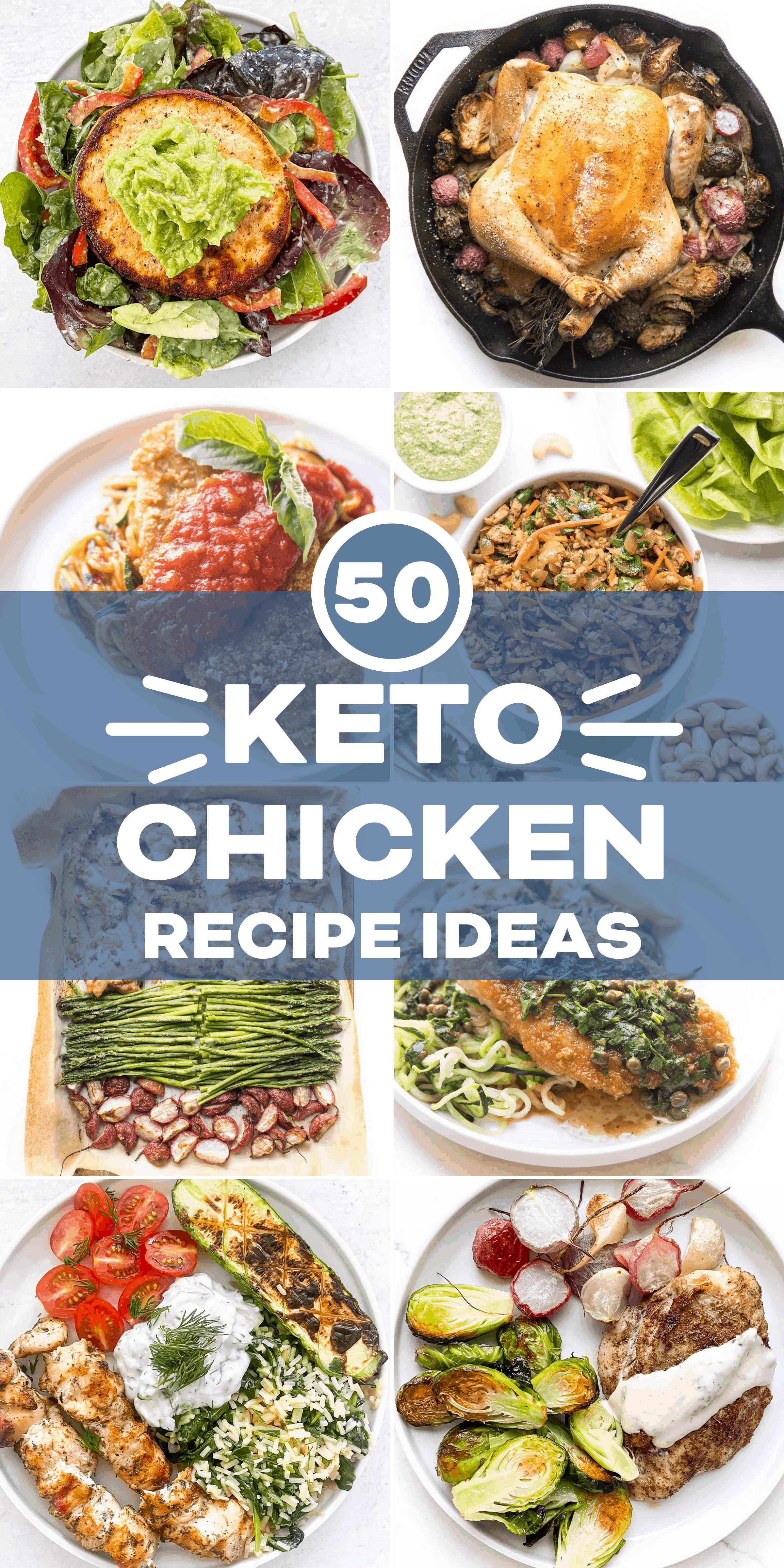 Do you ever get in the habit of eating the same thing over and over again until you get completely sick of it? It happens to the best of us! But don't give up, there's a solution! It's time to retire the dreaded chicken dish you're tired of eating and mix things up a bit!
This week, I've rounded up 50 Keto Chicken Recipe Ideas to freshen up your meal rotation. In addition to being delicious, many of these recipes are quick, easy, and require minimal cleanup! Perfect for anything from a busy weeknight to a Sunday barbeque.
Check out this list and fill your plate with fun, new recipes this Fall!
50 Keto Chicken Recipe Ideas